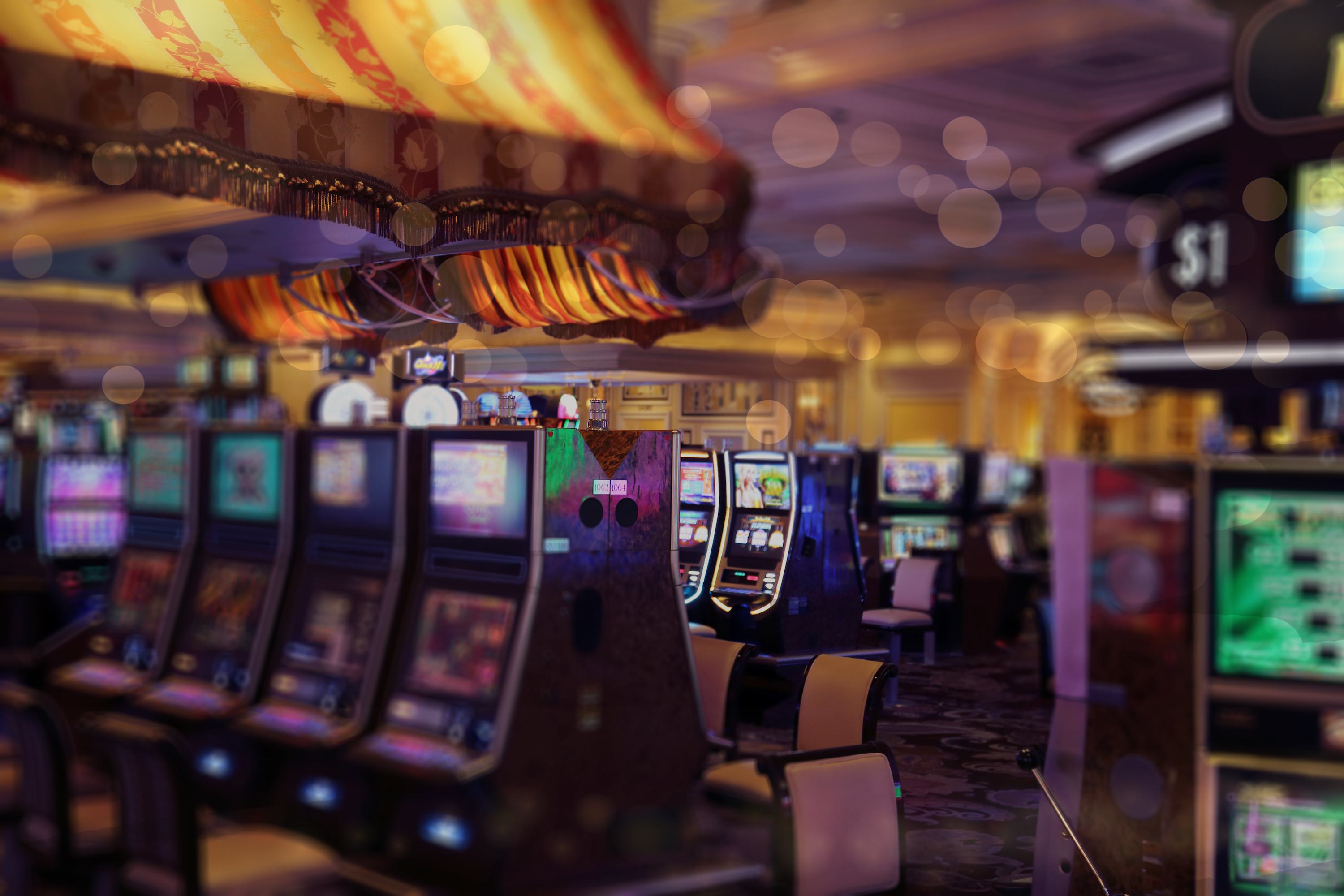 Budget & Tax
Ray Carter | April 22, 2020
State-tribal impasse breaks; new casino compacts signed
Ray Carter
In what he called an "historic day," Gov. Kevin Stitt has signed new state-tribal casino gaming agreements with the Otoe-Missouria Tribe and the Comanche Nation.
Under the new compacts, the two tribes agree to pay state fees that are up to double the current maximum, but they also receive state approval to operate several casinos on "off reservation" sites in Oklahoma that will give them access to population centers and higher potential profits.
The two tribes will also be the first entities to offer legal sports betting in Oklahoma.
Stitt noted the new compacts "establish competitive, market fees" for Class III, "Las Vegas" style gaming that are based on market conditions facing individual casino sites, a departure from the state-tribal compacts in place for the last 15 years.
"This new fee structure recognizes the dynamic nature of each tribe's market share, recognizing their geographic location and access to population centers," Stitt said. "Moving forward, the state will continue to negotiate with individual tribes, leaving behind the one-size-fits-all approach to the Model Gaming Compact."
"The governor did a great job not only recognizing the sovereignty of the tribes and the exclusivity of gaming for tribes, but cutting a very good deal to help these tribes grow and prosper." —Rob Rosette
The signing of the two agreements breaks an impasse that has existed for months between the governor and Oklahoma's 30-plus tribal governments. Tribal governments, which previously presented a united front, have claimed state gaming compacts auto-renew in perpetuity. Stitt has said the compacts expired at the start of this year and called for raising the "exclusivity fee" tribal governments pay for geographic monopoly rights to operate casinos. The current rates range from 4 percent to 6 percent on slot machines. Stitt has noted many tribal compacts elsewhere involve fees of up to 25 percent and commercial casinos in other states pay even higher rates.

Even as they have resisted calls to renegotiate gaming compacts, several Oklahoma tribes have actively sought to enter other state markets where they will pay higher rates. The most notable examples include the Choctaw Nation's effort to operate a casino in Matteson, Illinois, where the casino tax rate runs up to 50 percent. In similar fashion, the Quapaw Tribe now operates a casino in Arkansas, which has a top casino tax rate of 13 percent, and the Cherokee Nation and Choctaw Nation have both sought another casino license in that state.
Officials with the Otoe-Missouria Tribe and the Comanche Nation said they chose to sign new compacts because Stitt offered a better deal and showed respect for tribal sovereignty.
"Today is a government-to-government agreement," said Comanche Nation Chairman William Nelson.
"I want to say how excited we are as a tribal council about the signing of this new Class III gaming compact with the state of Oklahoma," said Otoe-Missouria Chairman John Shotton. "At a time when so much is uncertain with this COVID-19 situation, we've negotiated a new compact that provides stability for the Otoe-Missouria Tribe's future in gaming for our tribe, our employees, our patrons, our vendors, and our banking partners. And we know when things return to normal and we're able to open our casinos again, we're going to have a very stable foundation."
He said the compacts provide for a lower rate than what the tribe is currently paying at its current sites while expanding business opportunities.
"It was our choice to sit down with the governor and his team to discuss what his ideas were for a new or amended compact," Shotton said. "After weeks of productive negotiations, the result is a compact agreement that we reached and feel is a definite win-win for the Otoe-Missouria Tribe and the state of Oklahoma."
The Otoe-Missouria Tribe has 3,000 citizens, while Nelson said he and other Comanche leaders "are the stewards of a tribal council of 17,600 people."
The governor referred to the prior gaming compacts as "well-meaning, but ineffective, systems that end up benefiting only a few."
The two new gaming compacts now go to the federal Department of Interior to be ratified.
New Opportunities for Tribal Governments
The new compacts provide the two compacting tribes substantial opportunity to move their operations into areas with access to greater population, a change that may also have the tribes' new facilities more directly competing with existing casinos operated by other tribes.
The compact for the Otoe-Missouria Tribe provides for an exclusivity fee of 4.5 percent to 6 percent of the adjusted net win on slot machines at the tribe's existing facilities. However, higher fees of 8 percent would be imposed for proposed new facilities in Noble and Payne counties and a 12 percent rate would be required from a proposed new casino in Logan County.
If the tribe's annual adjusted net win exceeds $300 million, the compact requires that the state and tribe "shall reevaluate" the fees.
The compact runs for a 15-year term extending through December 31, 2035, and provides for a "binding procedure" for renegotiation at the end of the term if the two parties cannot reach an agreement on their own.
The compact with the Comanche Nation is similarly structured, providing for exclusivity fees of 4.5 percent to 6 percent on slot machines at the tribe's existing casinos, but higher rates for proposed new casinos.
The Comanche Nation would pay an exclusivity fee of 13 percent of adjusted net win for a proposed Love County casino, 12 percent for a proposed Cleveland County casino, and 8 percent for a planned Grady County casino.
The Otoe-Missouria Tribe and Comanche Nation will each be able to offer sports betting at two casinos apiece. The exclusivity fee for sports betting would be 1.10 percent of the wagering transaction total.
Rob Rosette, an attorney who represented the Otoe-Missouria Tribe and the Comanche Nation in compact negotiations, said the tribes will pay lower exclusivity-fee rates on their current casino operations because the new compacts lower the fee at those sites from 6 percent to 4.5 percent.
The lower rate was offered in recognition of the market realities facing both tribes at those sites. Rosette noted the Otoe-Missouria Tribe currently operates in an area that is both rural and saturated with casinos.
"The existing casinos with these tribes are in very good shape, much better than the old compact," said Rosette, who is an enrolled member of the Chippewa-Cree Tribe and whose firm exclusively represents Indian tribal governments. "But in addition to that, each of these tribes negotiated for brand new locations off of their reservations."
The new sites still require federal approval, but the concurrence of Oklahoma's governor is "a huge, meaningful concession" that facilitates that process, Rosette said, which is why the tribes agreed to pay much higher fees on those casino operations.
Rosette said the new locations authorized for both tribes are in areas where they have a historical nexus as well as a modern nexus to the lands. He said similar off-reservation tribal casinos have been approved in other states and already exist in Oklahoma.
The new sites will all be near a state highway, turnpike, or interstate.
"The governor did a great job not only recognizing the sovereignty of the tribes and the exclusivity of gaming for tribes, but cutting a very good deal to help these tribes grow and prosper, currently and well into the future," Rosette said.
What the State of Oklahoma Gets
Phillip Whaley, an attorney with the Ryan-Whaley Law Firm that represented the state of Oklahoma in the compact negotiations, said one benefit of the new compacts is that the state government has "greater transparency with respect to the operation of Class II and Class III machines in the casinos."
Class II and Class III slot machines are almost indistinguishable to the casual observer, but tribes are required to pay exclusivity fees only on Class III machines, not Class II slots—and Oklahoma is a national outlier in the number of Class II machines in tribal casinos.
In most states that allow Class III gambling, Class II machines make up a small percentage of slot machines at tribal casinos. But, according to the Oklahoma Gaming Compliance Unit's Annual Report for the 2018 state budget year, the number of untaxed Class II machines has "grown substantially since 2009." The report found that in 2008, tribal casinos reported 34 percent of slot machines were Class II machines. By 2016, the share of Class II machines had increased to 43 percent.
It has been estimated that if all Class II machines in Oklahoma were replaced with Class III machines, and exclusivity fees were kept at the 6 percent fee rate, it would result in $80 million to $90 million more in annual fee payments to the Oklahoma government.
"The thing of value which the state is providing to tribal gaming is exclusivity—protection from competition from non-tribal gaming," Whaley said. "That has a value. And so, historically, the exchange of value was exclusivity in return for the exclusivity fees. The difficulty sometimes the state had was that there was no obligation on the tribes. If they chose not to operate Class III gaming, there would be no fees, and yet the state was still providing protection from non-tribal gaming."
The tribes signing the new gaming compacts agree that a certain percentage of revenue at their casinos will come from Class III machines. Both compacts require that at least 45 percent of machines be Class III with that figure rising to 50 percent once the tribes' new casinos are in operation.
By requiring that Class III games represent a specific share of casino revenue, the state of Oklahoma "has a firm understanding, up front, what the revenue expectations should be into state coffers," Rosette said.
Looking Ahead
All parties involved in the new compacts hailed them as an improvement.
"This modernized gaming compact expands opportunities for our tribal partners, enhances revenue for the State from Class III and Covered Games, and will strengthen State-Tribal relations for generations to come," Stitt said.
"Both these tribes in these negotiations did not take any positions per se inconsistent with the legal positions in federal court. They've always stood in unity with other Oklahoma tribes that the old compacts automatically renew," Rosette said. "It's just that, in this case, they recognize that the new compact is much, much better than the old compact. And it's a rhetorical question, but why would these tribes stay in court fighting for an old compact that they don't want anymore? In many regards, they could stay in federal court and win, and have a compact that's not as good—not even close to near as good—as the compacts that they were able to negotiate in good faith with Governor Stitt, and both are very happy with the outcome."
Stitt said court-ordered mediation with other tribes is scheduled to continue until May 31, and that the new compacts provide the template for those discussions by adjusting rates to reflect the different market realities facing different tribes.
"There could potentially be different compacts for each tribe," Stitt said. "Every tribe is different. They have different needs. There are different population centers, different access to populations. And so no longer are we going to have a one-size-fits-all compact. Other states have different compacts for different tribes, and we're going down the same path."
However, other tribes—including several who may now face stronger competition from the Otoe-Missouria Tribe and the Comanche Nation—indicated legal challenges are likely.
Oklahoma Indian Gaming Association Chairman Matthew L. Morgan issued a statement saying, "We respect the sovereignty of each Tribe to take what actions it believes it must on behalf of its citizens. All the same, Governor Stitt does not have the authority to do what he claims to have done today. Without the engagement of the Oklahoma Legislature, he has entered agreements based on a claim of unilateral State authority to legalize sportsbook, to revamp the Oklahoma Lottery, and to authorize new gaming facilities in Norman and Stillwater, among other places. That's simply not the law."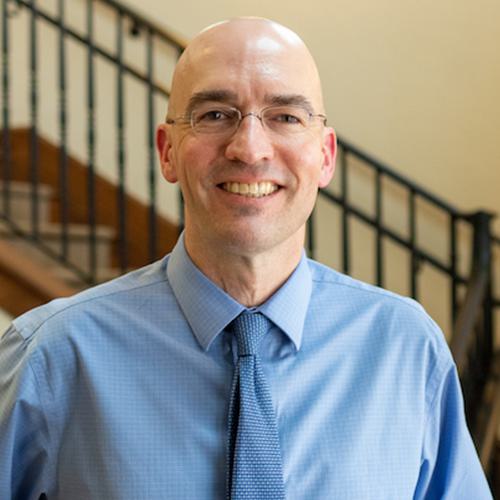 Ray Carter
Director, Center for Independent Journalism
Ray Carter is the director of OCPA's Center for Independent Journalism. He has two decades of experience in journalism and communications. He previously served as senior Capitol reporter for The Journal Record, media director for the Oklahoma House of Representatives, and chief editorial writer at The Oklahoman. As a reporter for The Journal Record, Carter received 12 Carl Rogan Awards in four years—including awards for investigative reporting, general news reporting, feature writing, spot news reporting, business reporting, and sports reporting. While at The Oklahoman, he was the recipient of several awards, including first place in the editorial writing category of the Associated Press/Oklahoma News Executives Carl Rogan Memorial News Excellence Competition for an editorial on the history of racism in the Oklahoma legislature.