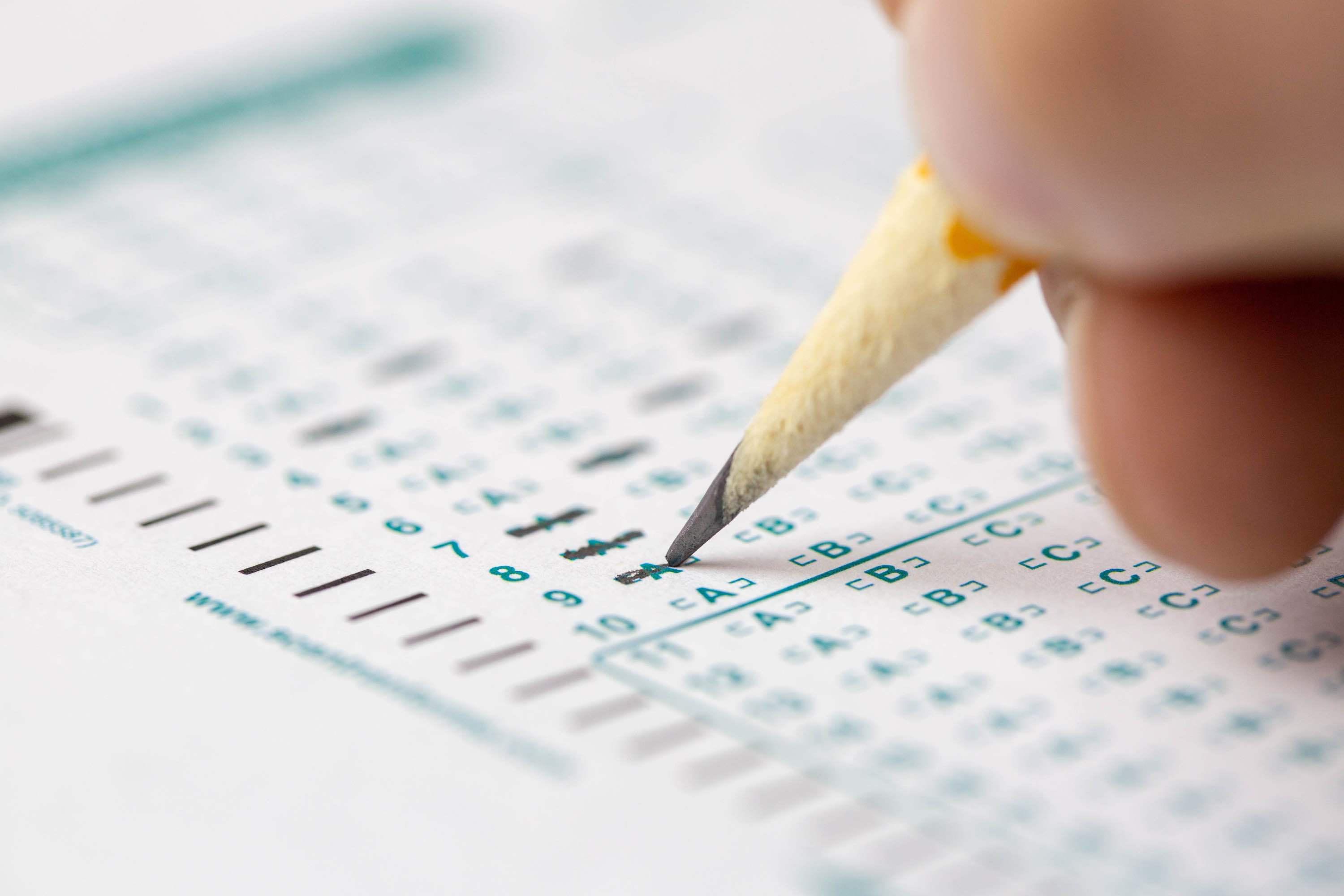 Education
Ray Carter | October 12, 2021
Statewide school-district testing results still not public
Ray Carter
While school districts have had student results of state tests for months, parents are still not able to publicly view district-level comparisons—and the window for unveiling that data remains uncertain.
At the Thursday, Sept. 30 meeting of the State Board of Education, Oklahoma State Department of Education (OSDE) staff presented the statewide results of last springs' academic testing. They promised parents would soon have district-level data for all Oklahoma school districts.
"Hopefully, those will be available no later than Monday, Oct. 4," announced Maria Cammack, deputy superintendent for assessment, accountability, data systems & research at the Oklahoma State Department of Education.
Nearly two weeks later, officials have yet to unveil that information. The delay comes as State Superintendent for Public Instruction Joy Hofmeister has publicly announced she is switching parties to become a Democrat and running for governor.
During a joint meeting of state House and Senate education committees conducted Oct. 12, Cammack told lawmakers families will soon be able to view results for all districts.
"Hopefully, we will be ready to go next week," Cammack said. "They hope to be finished by Friday."
Hofmeister blamed the delay, in part, on members of the State Board of Education requesting that more information be provided to the public through the state data matrix.
Fewer than one in four Oklahoma students performed at grade level or better in English Language Arts in spring 2021. The share performing at grade level was even lower in math.
While parents have been provided the results of their children's specific tests as well as results for their child's home district, parents have not been able to readily compare results in their local district to other districts.
Some state leaders say release of that data is important.
"I firmly believe in the importance of parents having a strong voice in their child's education. Part of that is the ability to choose the school that best fits their needs," said Ryan Walters, a teacher who serves as Gov. Kevin Stitt's cabinet secretary of education. "One of the tools that parents need to make an informed choice is the objective data we gain from state testing. While there is no perfect measure of a school, these results help parents form a more complete picture of the schools in Oklahoma when they are deciding the best school for their individual child."
Lawmakers attending the joint meeting voiced similar concerns.
"I think it's important that parents would have the opportunity to compare their district's response to another district's response, especially now with open-transfer being there so parents can choose the public school that best fits the needs of their child," said Rep. Chad Caldwell, R-Enid.
The statewide results of Oklahoma tests, which were administered in the spring for the first time since 2019, showed significant learning loss occurred in Oklahoma during the COVID-19 pandemic and associated closure of on-site learning in schools.
Fewer than one in four Oklahoma students performed at grade level or better in English Language Arts in spring 2021. The share performing at grade level was even lower in math, and fewer than 30 percent of students were at grade level in science.
Because less than 95 percent of students statewide took state tests in the spring, OSDE officials have stressed that they do not believe the results in one district can be easily compared to another, saying differences in who took tests can impact outcomes.
But Rep. Kyle Hilbert, R-Depew, noted that districts testing a lower share of students are likely faring worse than advertised.
"Would it be fair to say, since only 92 percent of the students took the test, that while these results are bad the actual learning loss is actually even worse than what the results show?" Hilbert asked.
"It certainly could be in certain communities," Hofmeister said, noting that some districts tested nearly all students. A state map presented by OSDE officials indicated most rural districts tested most students.
Many parents and community leaders have expressed interest in comparing the results in districts that provided full-time, in-person instruction throughout most of the 2020-2021 school year to districts that stayed mostly online, such as Tulsa Public Schools.
While those comparisons are not currently available in Oklahoma, Brad Ward, program evaluator for the Legislative Office of Fiscal Transparency (LOFT), told lawmakers his agency was able to examine results in a neighboring state.
"LOFT further analyzed data from the Texas Education Agency and found the largest performance declines occurred for students who spent more of the year learning remotely—and by a large margin," Ward said.
In Texas school districts that met mostly in-person for at least three-fourths of the school year, students not meeting grade-level math expectations increased by 9 percent. But among districts that were mostly remote, the increase was 32 percent.
Ward said that finding was among those that were "statistically certain" in LOFT's analysis.
"Students who predominantly learned by remote instruction had significantly worse declines in academic performance than their peers who had more in-person instruction time," Ward said.
Officials with ACT, best known for its college-admissions test, also provided data that bolstered that conclusion.
"The urban and suburban school district students seem to have a little bit more of a learning loss in terms of score declines than their rural counterparts," said Mary LeFebvre, program director of state government relations at ACT.
She noted ACT did not have "data on mode of instruction in terms of in-person" versus online. However, many rural schools in Oklahoma continued to provide full-time, in-person instruction while urban schools were much more likely to be fully online or use blended models.
Caldwell stressed that Oklahoma's academic outcomes were below national standards long before COVID-19 shutdowns, pointing to the results on National Assessment of Education Progress (NAEP) tests administered in all 50 states.
"We've trailed the nation from a NAEP perspective for a long, long time," Caldwell said. "This is not a two-year problem or a four-year problem. This is a decades-long problem."
Rep. John Waldron, D-Tulsa, suggested this year's test results should be viewed as atypical, suggesting "that the data we get from this period will be kind of like baseball statistics marked with an asterisk because there was a strike that year."
But Sen. Adam Pugh, R-Edmond, rejected that suggestion.
"In 1994, when Jeff Bagwell would have won the Triple Crown if there wasn't a strike, he already knew how to hit, and so in 1995 when he was back in the major leagues making $20 million a year, he was probably going to be just okay," Pugh said. "The reason why we are here today is because a second grader who's 20 percentage points behind his or her peers at the third-grade level does not know how to hit yet."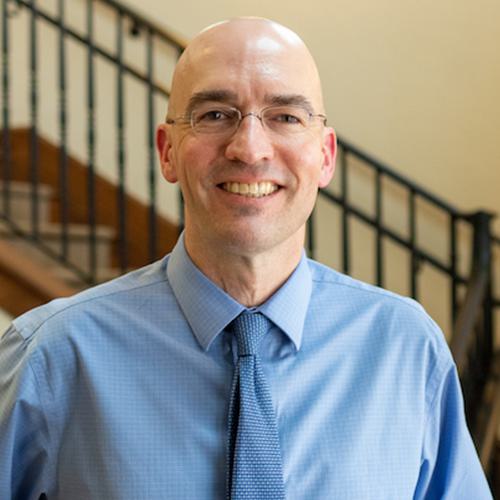 Ray Carter
Director, Center for Independent Journalism
Ray Carter is the director of OCPA's Center for Independent Journalism. He has two decades of experience in journalism and communications. He previously served as senior Capitol reporter for The Journal Record, media director for the Oklahoma House of Representatives, and chief editorial writer at The Oklahoman. As a reporter for The Journal Record, Carter received 12 Carl Rogan Awards in four years—including awards for investigative reporting, general news reporting, feature writing, spot news reporting, business reporting, and sports reporting. While at The Oklahoman, he was the recipient of several awards, including first place in the editorial writing category of the Associated Press/Oklahoma News Executives Carl Rogan Memorial News Excellence Competition for an editorial on the history of racism in the Oklahoma legislature.