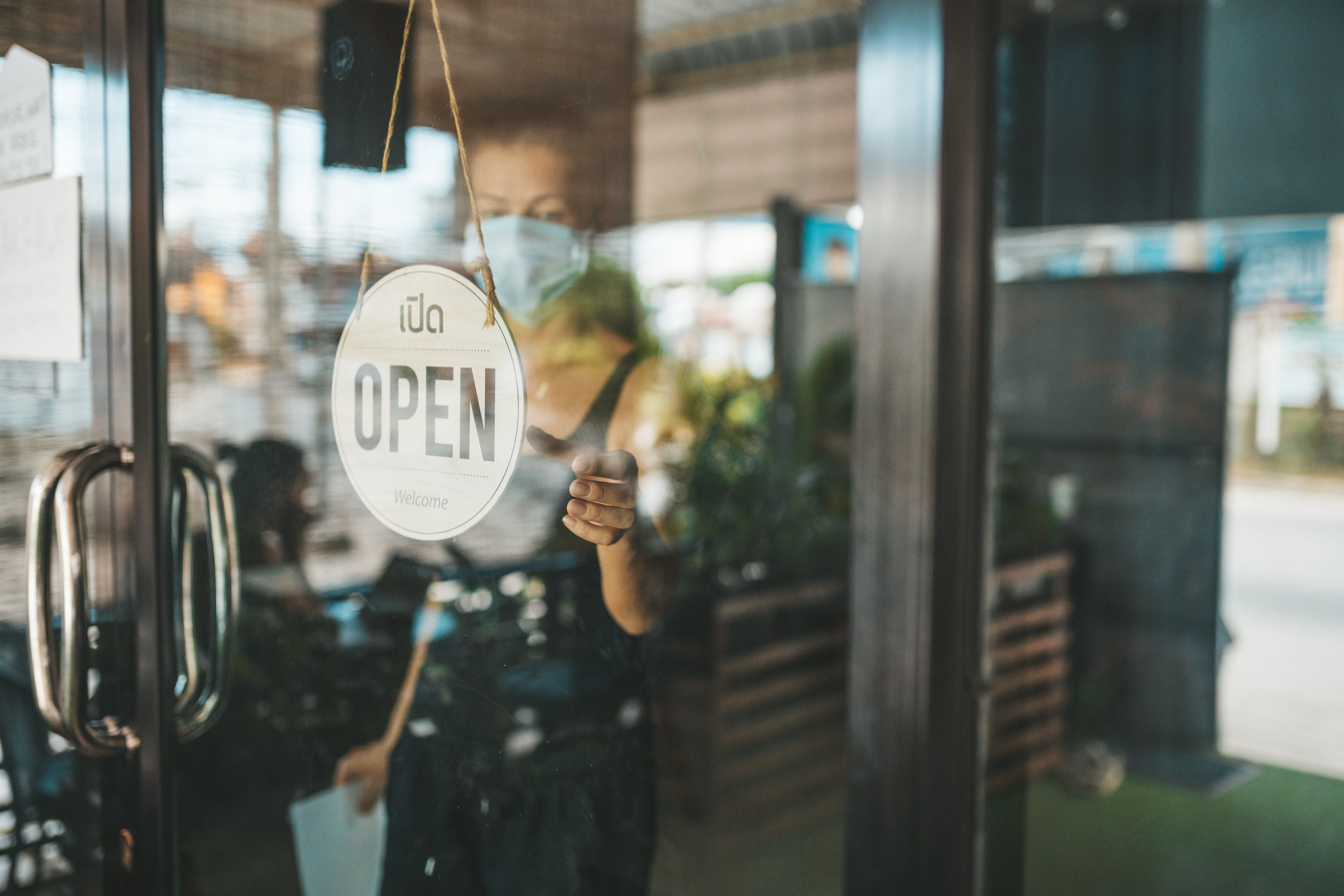 Culture & the Family
Ray Carter | November 16, 2020
Stitt announces restaurant, bar restrictions
Ray Carter
Restaurants and bars will operate under new restrictions announced by Gov. Kevin Stitt as part of an effort to slow the spread of COVID-19 in Oklahoma.
"These steps, they're not magic bullets," Stitt said. "It's up to all of us. This virus is spreading throughout the country right now. Oklahoma is not alone. Big cities, small towns, west coast, east coast, all in between are seeing their cases increase."
Starting Thursday, Nov. 19, restaurants will be required to space all tables at least six feet apart for indoor dining, or eateries will be required to have barriers between all tables, and all bars and restaurants will be ordered to cease indoor service by 11 p.m.
The governor said he would also be ordering all employees and visitors in state buildings to wear masks.
Stitt noted Oklahoma's COVID-19 hospitalizations increased 19 percent in the past week. Officials said there are currently 1,280 COVID-19 hospitalizations statewide.

New restrictions in Oklahoma are being implemented even as some experts argue a much more narrowly targeted approach would generate the greatest benefit.
As Stitt noted, COVID-19 cases have been rising across the globe. For example, according to the Our World in Data website, COVID-19 cases surged to 840 cases per million people in France as of Nov. 8 on a seven-day average even as the United States' average was 317 cases per million people.
A CNN COVID tracker website shows that the known number of COVID-19 cases in Oklahoma is doubling every month. In Michigan, where numerous mandates have been imposed, the rate is doubling at a slightly faster rate—every four weeks.
Michigan's rate of spread has occurred despite regulations that have typically been much more restrictive than those in Oklahoma, and Michigan officials are doubling down on that approach. Over the weekend, Michigan Gov. Gretchen Whitmer issued a new emergency order mandating a "three-week pause" on most indoor social gatherings and other group activities. The Michigan order limits indoor residential gatherings to two households at any one time, and Michigan government officials urged families "to pick a single other household to interact with over the next three weeks."
In Michigan, bars and restaurants cannot provide indoor dining, and casinos, movie theaters, and group exercise classes are closed. Most organized sports have been ordered to cease, and high schools have been ordered to go fully online.
Jim Hopper, president of the Oklahoma Restaurant Association, said his organization's membership supports Stitt's orders despite their potential impact on business finances, especially when contrasted to the draconian actions taken in some other states, saying restaurants employ numerous Oklahomans and "need to survive."
"It's going to be difficult and it will take away sales," Hopper said. "But we've seen so many restrictive things that have been done in other states by completely shutting down in-person dining, inside dining, and we don't want that to happen. So whatever steps we can take to allow the restaurant industry in Oklahoma to survive, that's what we'll support."
New restrictions in Oklahoma and other states are being implemented even as some experts argue a much more narrowly targeted approach would generate the greatest benefit. Steve Trost, associate director of the Institute for the Study of Free Enterprise at Oklahoma State University, is among them.
In a new paper for the 1889 Institute, Trost wrote, "The time has come for state and local government officials and governmental-institution leaders to apply solid risk-management principles to their policy-making. To that end, two well-established facts should govern all future COVID-related policy decisions: 1) N95 respirators effectively protect the wearer, and 2) COVID deaths mainly result among the aged and/or infirm. Given the true purpose and effectiveness of properly-worn respirators, and what is best described as the targeted nature of COVID-19, as well as the social costs of extreme across-the-board social distancing mandates, policies specifically targeted to protect vulnerable populations should be implemented—no more, no less."
Trost noted that the Infection Fatality Rates (IFRs) of COVID-19—the percentage of infected individuals who ultimately die from the disease—"are very different across different populations." For younger populations, "the risks of complications, hospitalization, and fatality from COVID-19 are much less than for seasonal influenza."
For example, Trost noted there have been more than 200,000 confirmed cases of COVID-19 among college students since July but only three reported COVID-19 fatalities nationwide among that population.
"That represents an IFR of 0.0015 percent; by comparison, the IFR for seasonal influenza is around 0.15 percent," Trost wrote. "Meanwhile, on Oklahoma State University's campus alone, there have been three student suicides since August. The mental health risks associated with the various governmental and governmental-institution responses to the pandemic far outweigh any benefits, especially in the realm of social-isolation mandates."
Those most at risk from serious complications from COVID-19 are over 75 and/or those with specific underlying health problems, including diabetes, obesity, and hypertension, he wrote.
In contrast, Trost noted that 35 percent to 50 percent of the population "experience zero symptoms at all" from COVID while "the vast majority of the remainder" experience "full recovery from symptoms within a couple of weeks."
Trost said emphasis should be placed on protecting the small group of people at highest risk from COVID-19.
"A far better approach to social distancing involves heightened levels that are proportional to an individual's degree of vulnerability," Trost wrote. "In other words, the more vulnerable a person is to serious complications or death from the virus, the more aggressively that person should be shielded from all possible sources of infection, albeit in accordance with their own personal risk tolerance."
He noted a randomized clinical trial of 1,669 healthcare workers found that use of N95 respirators is highly successful in reducing viral infections.
"It should be noted that an N95 respirator is critically different from surgical and cloth masks most people have been regularly wearing during the COVID-19 outbreak," Trost wrote.
To better combat COVID-19, Trost recommended that policymakers eliminate social distancing mandates—such as reduced seating capacity at churches, restaurants, schools, and universities—while making N95 respirators "readily available to all vulnerable members of society," and encouraging symptomatic individuals to self-quarantine until they have been symptom-free for at least 24 hours.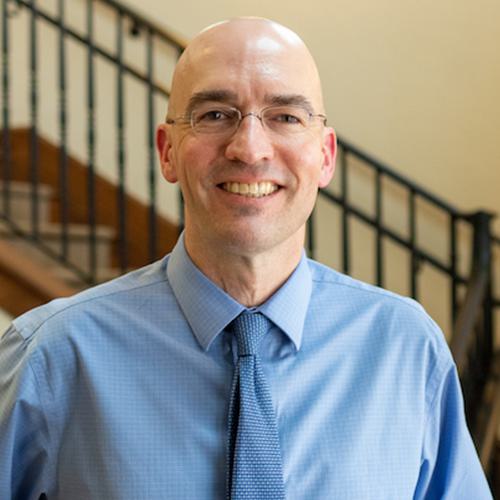 Ray Carter
Director, Center for Independent Journalism
Ray Carter is the director of OCPA's Center for Independent Journalism. He has two decades of experience in journalism and communications. He previously served as senior Capitol reporter for The Journal Record, media director for the Oklahoma House of Representatives, and chief editorial writer at The Oklahoman. As a reporter for The Journal Record, Carter received 12 Carl Rogan Awards in four years—including awards for investigative reporting, general news reporting, feature writing, spot news reporting, business reporting, and sports reporting. While at The Oklahoman, he was the recipient of several awards, including first place in the editorial writing category of the Associated Press/Oklahoma News Executives Carl Rogan Memorial News Excellence Competition for an editorial on the history of racism in the Oklahoma legislature.