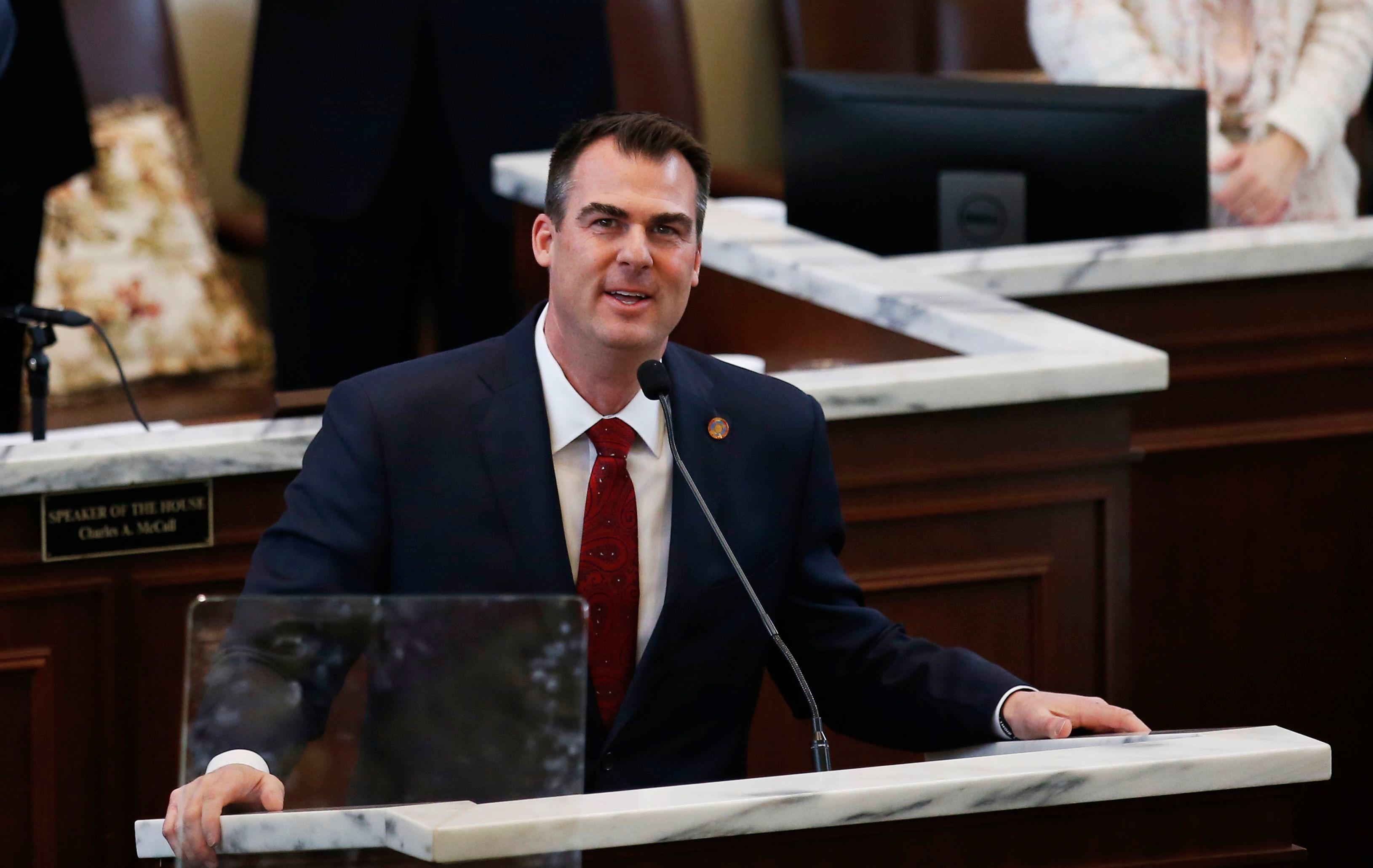 Budget & Tax
Ray Carter | May 27, 2022
Stitt wins on vetoes as lawmakers agree to tax-cut session
Ray Carter
Gov. Kevin Stitt's last-minute veto of two budget bills and call to instead enact meaningful tax cuts has been met, at least for now, with agreement from legislative leaders.
But state House leaders made clear they aren't happy about it.
During the final day of the regular 2022 legislative session, House lawmakers unanimously sustained two of Stitt's major vetoes and said they were prepared to discuss meaningful tax cuts during a special session.
Stitt welcomed the news.
"Due to record inflation, Oklahomans are facing sky-high prices for everything from groceries to gas and they need real relief now," Stitt said. "Under my inflation relief plan families would start saving money right away for a total of $453 each year. I look forward to working with the Legislature on June 13 to eliminate the grocery sales tax and reduce the personal income tax."
Only a day prior, Stitt said he had not been party to the budget agreement reached between the House and Senate and also said lawmakers had failed to provide meaningful tax relief in a year of historic surplus.
The budget plan announced by House and Senate leaders called for sending $75 checks to individuals later this year and also included repeal of a sales tax on car purchases.
Stitt noted the $75 checks would be subject to federal taxation, meaning families would receive only $56 in take-home pay, and the car-tax measure would not help most people.
Stitt announced that he was vetoing House Bill 4473 and House Bill 4474, which provided for the $75 checks, as well as Senate Bill 1075, which repealed a 1.25 percent sales tax on automobile purchases.
Instead, the governor called for cutting the state income tax by another quarter point, which would lower the rate to 4.5 percent, and exempting grocery purchases from Oklahoma's 4.5 percent sales tax.
Stitt said those changes would save the average family $453 per year and also make the state more attractive for investment and job creation. Stitt's plan quickly drew support from business leaders and conservative organizations.
Stitt said the money freed up by vetoing House Bills 4473 and 4474 and Senate Bill 1075 would cover much of the cost of his proposed tax cuts, and he also noted that the state will still maintain a historic level of savings that exceeds $2 billion.
He called for lawmakers to convene in a special session on June 13 to consider those tax cuts.
Initially, it appeared lawmakers might ignore Stitt.
During the final day of session, members of the Oklahoma Senate voted to override Stitt's veto of SB 1075 on a 38-9 vote. They did not take up a veto override for the bills providing the $75 checks.
Reportedly, the $75-check plan was a House priority, and not a focus of Senate leadership. The $75 check plan also drew criticism from national and local experts, including Jared Walczak, vice president of state projects for the Tax Foundation. Walczak recently warned that the check plan would exacerbate "the inflation it is intended to relieve" and that lawmakers "would be far better off eschewing gimmicky, ill-targeted rebate checks and instead investing in tax reforms that grow Oklahoma's economy."
Later the same day in the Oklahoma House of Representatives, lawmakers abruptly changed course after having previously supported the vetoed measures by large margins.
When House Bill 4473, the $75-check bill, was brought up for a veto-override attempt in the House, lawmakers all voted to sustain Stitt's veto.
"I'm here to ask you to vote no and let's go ahead and roll up our sleeves and move forward on tax relief and all the items that we sent over to the Senate, and we'll see what we come up with here in special session," said House Appropriations and Budget Chair Kevin Wallace, R-Wellston.
No House lawmaker voted to override Stitt's veto of HB 4473, and 86 voted to sustain Stitt's veto. That also effectively sustained the veto of HB 4474, which was linked to HB 4473.
The veto override of SB 1075 played out the same way in the House.
"Here's where I do agree with the governor," said House Majority Floor Leader Jon Echols, R-Oklahoma City. "I'm very interested in having a global conversation as to how we are going to provide real tax relief to working Oklahomans that are struggling with the highest inflation, by triple, that I've seen in my lifetime."
Echols urged House lawmakers to sustain Stitt's veto "so we can go in and have a conversation as to how we can give inflation relief to all working Oklahomans."
No House lawmaker voted to override Stitt's veto of SB 1075, and 85 voted to sustain his veto.
However, prior to those overrides and after, House Republican leaders denounced Stitt.
On the House floor, state Rep. Scott Fetgatter, R-Okmulgee, declared that Stitt had "spread vetoes out like mayonnaise in back, dark, smoke-filled rooms behind closed doors."
On Twitter, state Rep. Josh West, R-Grove, declared that Stitt's veto of the bills "wasn't a shocker after dealing with his tactics over the last 3 years. I don't know if I've ever met a true narcissist until now."
In a release issued after the conclusion of the regular session, House Speaker Charles McCall, R-Atoka, insisted his caucus wanted significant tax cuts the entire time—even though they had not included any in the budget agreement.
McCall accused Stitt of having a "glory-mongering tantrum" by vetoing the three bills and calling for a special session on tax issues.
"We will get Oklahomans the most relief possible because it's the right thing to do, not because of the governor's dishonest, disrespectful demands," McCall said.
In the same statement he lobbed those labels at Stitt, McCall declared that legislators would "move forward in a stately, truthful manner that respects all parties without the unnecessary insults and falsehoods the governor excreted Thursday."
In a press conference, McCall said he planned to amend the call for an already-ongoing special session related to disbursement of federal bailout funds to also include tax issues.
McCall said the tax session will not be limited to "the two items that the governor wants to take up in his special call," referring to Stitt's proposal to cut income taxes and repeal the grocery tax. By trying to confine the special session to those proposals, McCall said Stitt is "intentionally gaming the process" to "limit the Legislature to just talking about two issues only, when there could be multiple issues."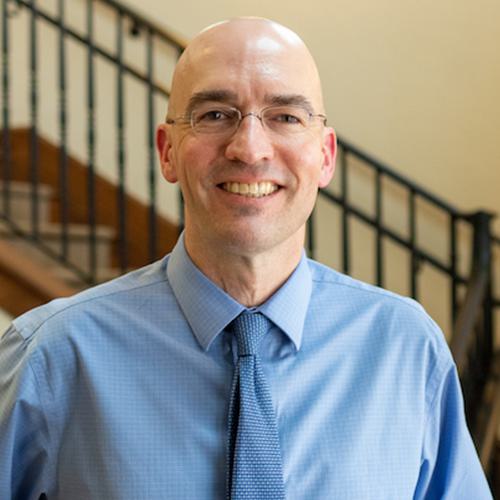 Ray Carter
Director, Center for Independent Journalism
Ray Carter is the director of OCPA's Center for Independent Journalism. He has two decades of experience in journalism and communications. He previously served as senior Capitol reporter for The Journal Record, media director for the Oklahoma House of Representatives, and chief editorial writer at The Oklahoman. As a reporter for The Journal Record, Carter received 12 Carl Rogan Awards in four years—including awards for investigative reporting, general news reporting, feature writing, spot news reporting, business reporting, and sports reporting. While at The Oklahoman, he was the recipient of several awards, including first place in the editorial writing category of the Associated Press/Oklahoma News Executives Carl Rogan Memorial News Excellence Competition for an editorial on the history of racism in the Oklahoma legislature.