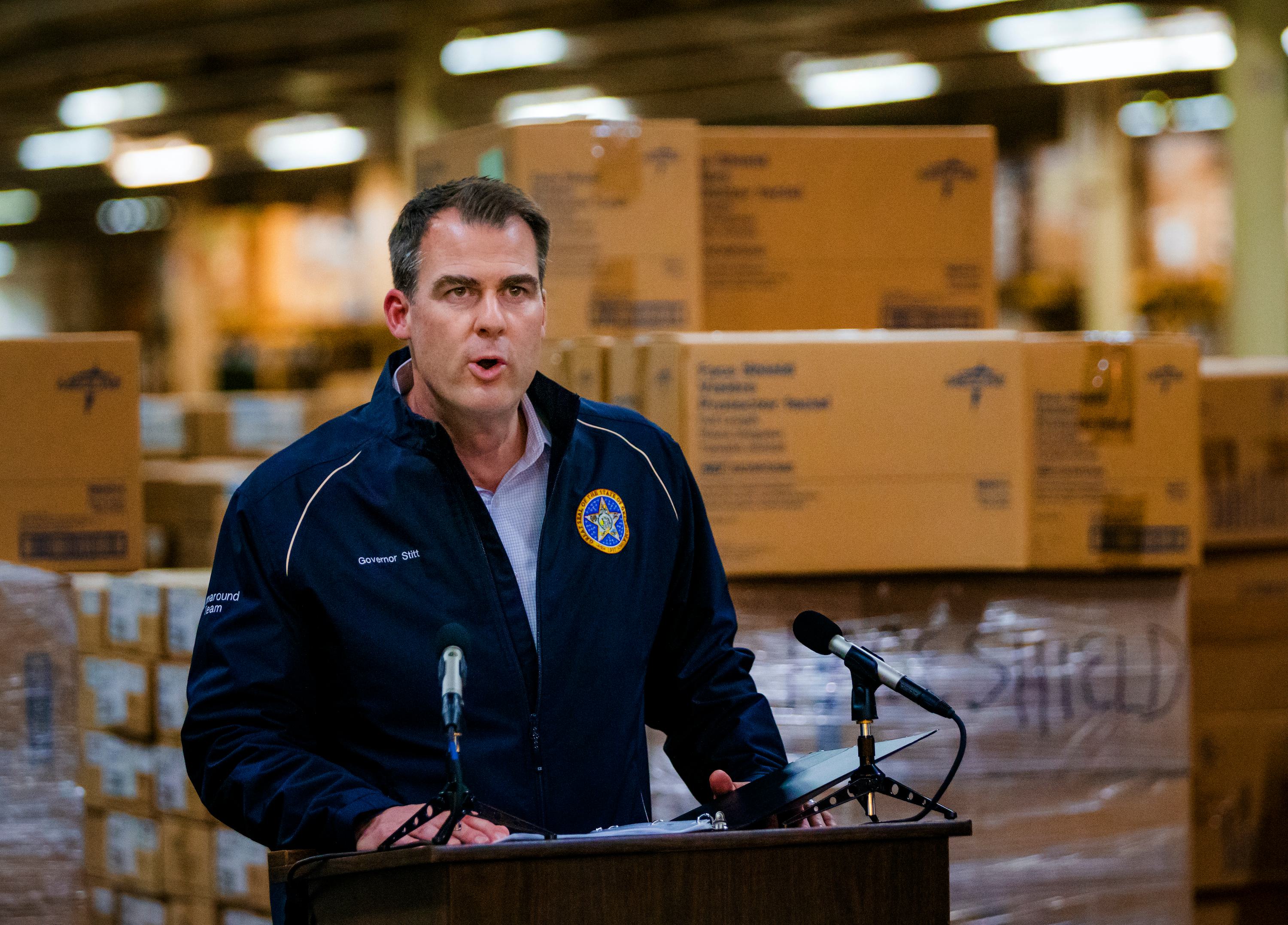 Economy
Ray Carter | May 4, 2020
Stitt given 'A' for COVID-19 response
Ray Carter
A new report by the Committee to Unleash Prosperity gives Oklahoma Gov. Kevin Stitt an "A" grade for his handling of the state's COVID-19 response. Stitt is one of only nine governors to receive an "A" from the organization.
The Committee to Unleash Prosperity states that the "premise of this report is that—with a few exceptions in some metropolitan areas—the time is long past for every state to reopen safely, smartly, and judiciously so as to end the economic destruction and despair from lockdowns."
The report takes into account "the severity of the virus in each state" and the need to keep citizens safe and healthy, while also assessing "how measured or damaging" a governor's actions have been "with respect to safeguarding the economic well-being of their citizens."
The report examines lockdown orders, business closures, hospital and outdoor activity orders, the degree of punitive actions used to enforce these measures, and the start dates for reopening in each state "as the evidence is very strong that states with late start dates will have much more severe recessions than states that open earlier."
"As a result of lockdowns to businesses and workers advised by the president and put in place by the state governors, some 25 million to 30 million Americans have been placed in unemployment, millions of businesses from coast to coast have gone bankrupt, and nearly $4 trillion has been spent at all levels of government to combat and contain the virus," the report states. "The latest estimates are predicting a decline in American output (GDP) will be between 25 and 30 percent of our GDP when all is said and done. Even the Great Depression didn't cause this rapid meltdown in the American economy."
Along with Stitt, the other governors receiving an "A' grade "for protecting their economies from devastation" include Jared Polis of Colorado, Ron DeSantis of Florida, Brian Kemp of Georgia, Kim Reynolds of Iowa, Pete Ricketts of Nebraska, Kristi Noem of South Dakota, Bill Lee of Tennessee, and Mark Gordon of Wyoming.
Four governors received an "F" in the report: Phil Murphy of New Jersey, Tom Wolf of Pennsylvania, Ralph Northam of Virginia, and Tony Evers of Wisconsin.
Polis was the highest-rated Democratic governor in the report, receiving an "A," while the lowest-rated Republican was Maryland Gov. Larry Hogan, who received a "D."
Oklahoma had, at the time of the report, 41.4 COVID-19 deaths per one million population. That was almost identical to the 41.9 deaths/1M population recorded in Wisconsin. The report ranked both Oklahoma and Wisconsin in the "medium" tier of states based on COVID-19 risk level.
While Stitt received an "A" on the report, Wisconsin Gov. Tony Evers received an "F." In Wisconsin, "nonessential" businesses were not allowed to offer curbside drop-off until April 27 and the state's "stay at home" order does not expire until May 26, according to the report.
Oklahoma and Colorado were the only states in the region whose governors received an "A" in the report. Among states that adjoin Oklahoma, governors in three states were given a "B" (Arkansas, Missouri, and Texas), while two states' governors received a "D" (Kansas and New Mexico).
The Committee to Unleash Prosperity's founders are economists Stephen Moore and Arthur B. Laffer, and Steve Forbes, editor in chief of Forbes Media.
"It may not seem of much consequence whether a state has opened in April or a governor like Ralph Northam has decreed that the Commonwealth of Virginia will stay closed down to the middle of June," the report states. "But the start date emphasized in this study matters a lot. A recent study by Laffer Associates finds that states that open up earlier will have substantially better economic recoveries than states that stay closed for another month or so. That study finds that early opening states could be in recovery by the end of the summer of 2020, while the laggard states could be in recession for six months or more. This is because businesses, stores, shopping centers, restaurants, and office parks are much more likely to fail if their doors aren't opened sooner rather than later. Every day counts."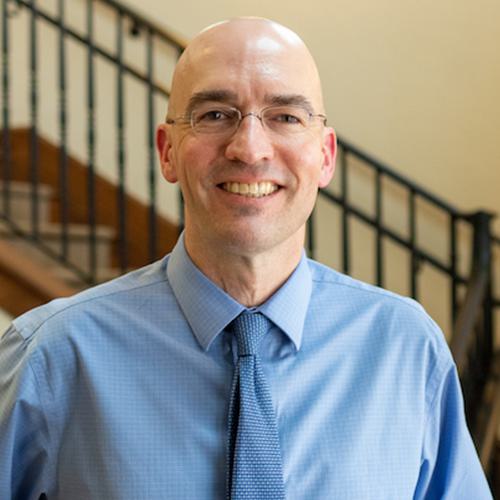 Ray Carter
Director, Center for Independent Journalism
Ray Carter is the director of OCPA's Center for Independent Journalism. He has two decades of experience in journalism and communications. He previously served as senior Capitol reporter for The Journal Record, media director for the Oklahoma House of Representatives, and chief editorial writer at The Oklahoman. As a reporter for The Journal Record, Carter received 12 Carl Rogan Awards in four years—including awards for investigative reporting, general news reporting, feature writing, spot news reporting, business reporting, and sports reporting. While at The Oklahoman, he was the recipient of several awards, including first place in the editorial writing category of the Associated Press/Oklahoma News Executives Carl Rogan Memorial News Excellence Competition for an editorial on the history of racism in the Oklahoma legislature.