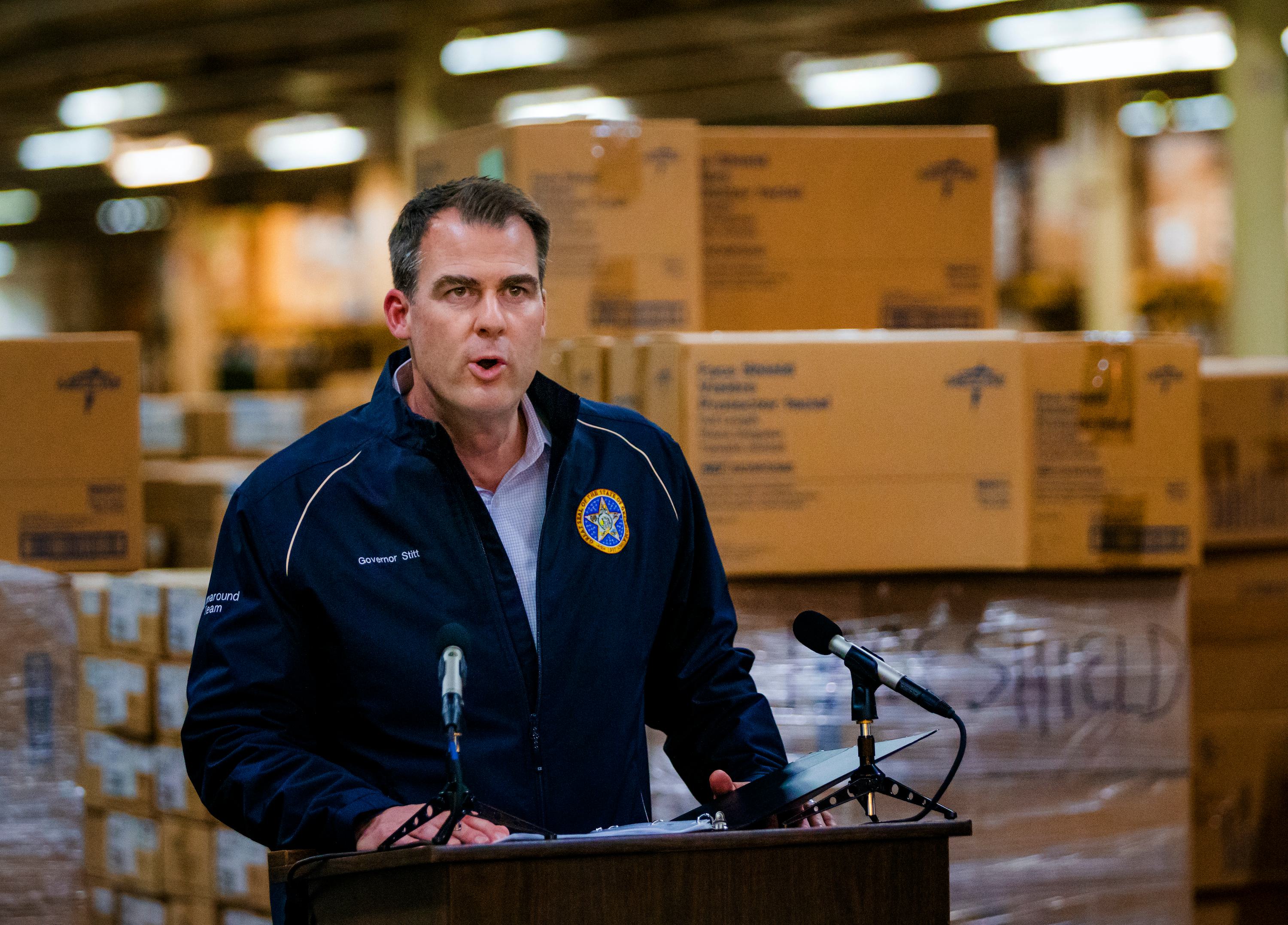 Culture & the Family
Ray Carter | June 29, 2020
Stitt: Oklahoma's COVID trends defy media portrayal
Ray Carter
Although national news outlets have portrayed states that were among the first to lift COVID-19 shutdown orders—including Oklahoma—as now suffering an enormous wave of increased infections, Gov. Kevin Stitt says the state is still among the safest in the nation when it comes to the virus.
"We're actually lower than most other states," Stitt said. "We have actually the tenth-fewest cases per capita in the nation, and the second-fewest cases per capita of any state over 2 million people. So Oklahomans have continued to do a really, really good job on COVID."
Stitt made those comments at a June 25 press conference where he said the increase in infections experienced in Oklahoma is not unexpected and said context highlights why the trend is not as worrisome as sometimes portrayed.
In the first 63 days after Oklahoma began reopening, Stitt noted 47 percent of new COVID-19 cases have been among people age 35 and younger, the group least likely to experience severe consequences from infections. He said there have been two deaths among that cohort, or 0.5 percent of the total infected since reopening.
The governor noted 70 percent of new cases were among people age 50 and younger, and that there have been six total deaths in that group, representing 0.1 percent of that subgroup.
Just 13 percent of new cases since reopening have been among people age 65 and older, the group most vulnerable to severe complications. Stitt said policymakers' focus must be on protecting people in that age group, along with individuals who are younger but immunocompromised.
"We need to continue to monitor that elderly population and nursing homes," Stitt said. "That is the population that I am concerned about and continuing to monitor."
Stitt said the goal of the shutdown in Oklahoma has been achieved, noting hospital capacity remains far greater than the number of people hospitalized for COVID-19. As of June 25, Stitt said the state had 277 people hospitalized for COVID-19 but 5,000 hospital beds available to treat them.
A database maintained by The New York Times validates Stitt's comments. While some coverage of recent COVID infections has implied that Republican-led states where lockdown orders were lifted earlier than other states are now suffering widespread contagion, the Times database shows that the states with the greatest share of cases per-capita are still primarily in the northeast—and in states where Democrats generally hold political sway.
The 10 states with the highest number of infections per capita, as of June 26, were New York, New Jersey, Rhode Island, Massachusetts, Connecticut, Louisiana, Delaware, Illinois, Maryland and Nebraska. New York's 2,031 cases per 100,000 population was the highest rate in the nation.
As Stitt noted, the Times showed Oklahoma was in the bottom 10 states ranked by per-capita COVID infections, with 302 per 100,000 population.
Another color-coded map maintained by The New York Times, which shows "where the number of new cases is rising and where it is falling in the last 14 days," also shows most of Oklahoma falls into the two lowest of five levels for increased COVID-19 infections based on the share of population with a reported case.
In contrast to the relatively low level of health risk generated so far by Oklahoma's reopening, a recent study suggests the economic benefit to citizens has been substantial.
A report by the Sentinel, a subsidiary of the Kansas Policy Institute, shows that job losses in Oklahoma have been far lower than in other states that imposed shutdown orders earlier and maintained them longer.
Bureau of Labor Statistics data shows that the number of private jobs in Oklahoma fell by 8.3 percent from May 2019 to May 2020.
In contrast, the decline in New York was 20.4 percent. In California, the number of jobs fell 14.3 percent. In Michigan, whose governor has been among the most aggressive in curtailing private economic activity, the state shed 21.1 percent of private jobs over a year.
Oklahoma fared better on job losses than all but eight states—and four of the states with a smaller percentage decline never imposed a statewide shutdown.
Stitt rejected any suggestion that Oklahoma should reverse course and reimpose a shutdown order.
"Closing down with 277 people in the hospital?" Stitt said. "Absolutely not."
He pointed out that other states that have maintained greater restrictions on private economic activity have not avoided increased spread of COVID.
"The other states that are still closed down, or maybe they're in phase one, they're seeing spikes right now as well," Stitt said. "And if you close down, you're still going to have these ebbs and flows. It could last over the next two years. We have to learn how to deal with this and how to keep ourselves safe, and I think Oklahomans are doing a really, really good job."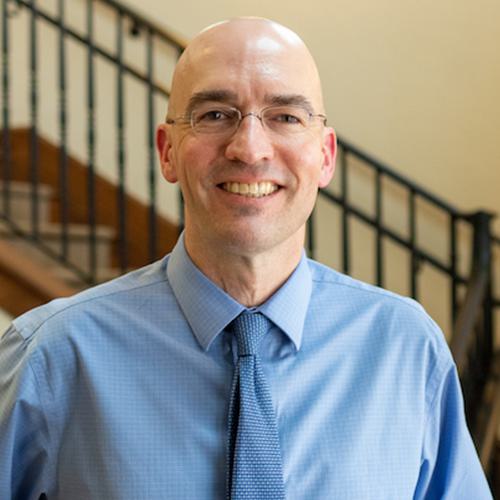 Ray Carter
Director, Center for Independent Journalism
Ray Carter is the director of OCPA's Center for Independent Journalism. He has two decades of experience in journalism and communications. He previously served as senior Capitol reporter for The Journal Record, media director for the Oklahoma House of Representatives, and chief editorial writer at The Oklahoman. As a reporter for The Journal Record, Carter received 12 Carl Rogan Awards in four years—including awards for investigative reporting, general news reporting, feature writing, spot news reporting, business reporting, and sports reporting. While at The Oklahoman, he was the recipient of several awards, including first place in the editorial writing category of the Associated Press/Oklahoma News Executives Carl Rogan Memorial News Excellence Competition for an editorial on the history of racism in the Oklahoma legislature.