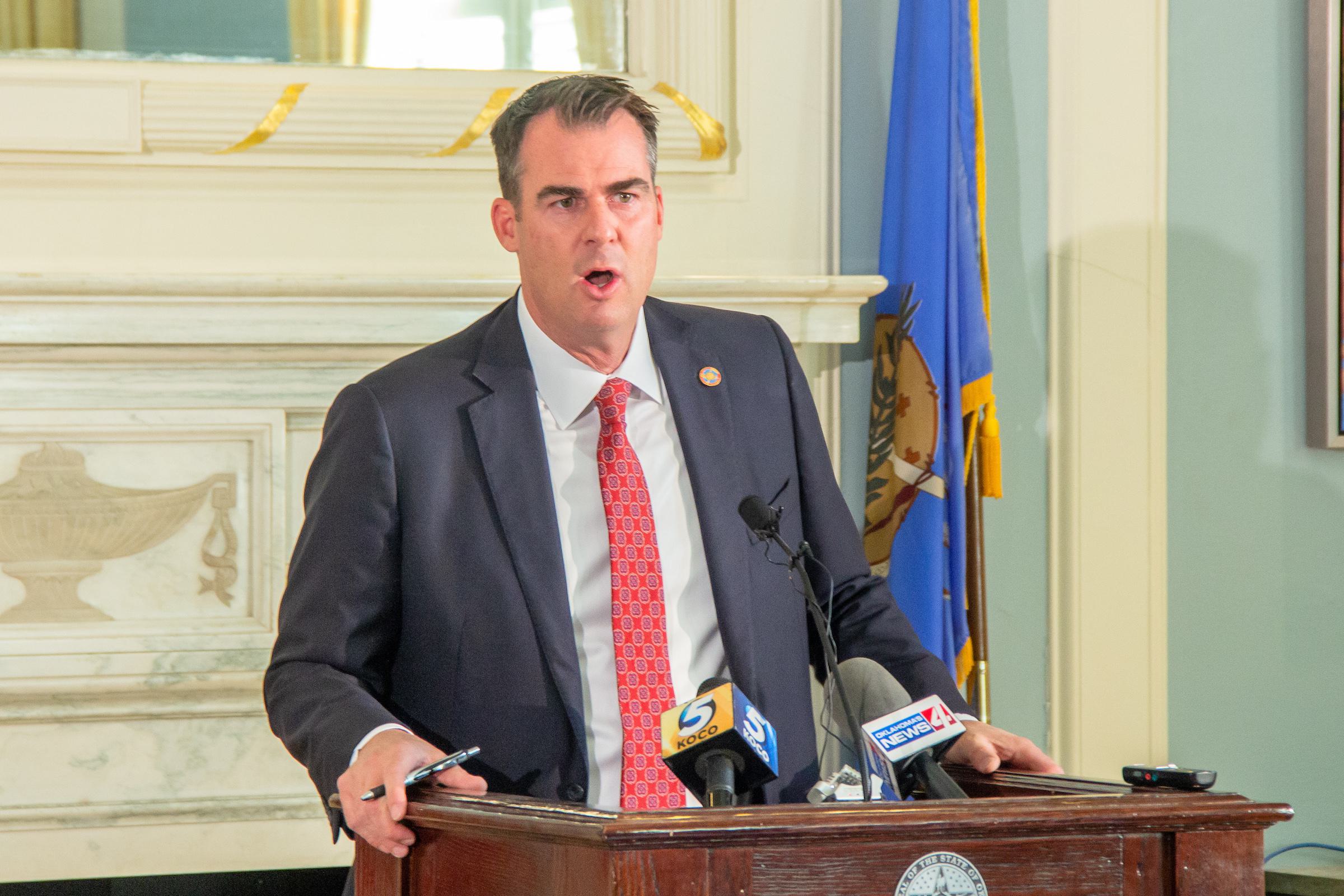 Economy
Ray Carter | November 23, 2021
Stitt, other governors say vaccine mandate harming economy
Ray Carter
Gov. Kevin Stitt and 14 other Republican governors say President Joe Biden's vaccine mandate is adding to the national labor shortage and associated supply-chain problems, further augmenting the highest level of inflation in 30 years and associated consumer harm.
"Getting goods to market is a fundamental baseline of our open economy, and under the Biden Administration, the American supply chain is in crisis," the governors stated in a joint letter.
By using Occupational Safety and Health Administration (OSHA) regulations to make COVID-19 vaccination a near-universal condition of employment in the United States, the governors said Biden is "putting more jobs in jeopardy as we work to recover from the COVID-19 pandemic," noting that 7.4 million people are unemployed while 10.4 million job openings remain unfilled, including an estimated shortage of 80,000 truck drivers, which is "an all-time high for the trucking industry."
"Disruptions due to supply shortages increased 638% during the first half of 2021 for essential products, including semiconductor chips, plastics, and cardboard," the letter stated. "The delay of shipping vessels arriving to North American ports from Asia has ballooned from 14 hours in June 2020 to 13 days in September 2021. Supermarkets are receiving 40% of what they order compared to pre-pandemic fulfillments of 90%. Approximately 40% of U.S. shipping containers pass through west coast ports that sit in a logjam, and yet our east coast ports remain open for business. Problems are exacerbated by critical shortages in containers, chassis, and drivers to unload and move goods."
Where possible, the governors said they would reduce state regulations that impede supply transport, and they called on the Biden administration to suspend "outdated federal regulations" that restrict the labor supply of truckers.
"In addition, we call on President Biden to suspend the burdensome federal mandate for COVID-19 vaccines for all private employees, specifically for the trucking and transportation industry so that driver shortages are not further exacerbated by an additional barrier to employment," the governors stated.
The letter also called on Biden to "halt attempts to raise taxes, spend trillions more in taxpayer dollars, and grow the debt, all of which will cripple the American economy and spur inflation causing sky high consumer prices for American families."
Those signing the letter alongside Stitt included the governors of Tennessee, Arizona, Florida, Georgia, Idaho, Iowa, Maryland, Missouri, Montana, Nebraska, North Dakota, South Carolina, Ohio, and Texas.
U.S. Sen. James Lankford, R-Oklahoma City, also condemned the vaccine mandate in recent comments on the floor of the U.S. Senate, describing the chaos the mandate is creating in the workforce. Lankford noted that roughly 80 percent of individuals age 12 and up are now vaccinated, and many others have natural immunity because they have recovered from COVID-19.
"The administration has laid down their own law to say if Americans do not get the vaccine, those 20 percent left that haven't got the vaccine that are 12 years old or older, if they don't get the vaccine, this administration is going to find some way for them to lose their job, which for many people will also mean lose their insurance, lose their pension, and sometimes lose their home," Lankford said. "But the President's response is, 'I don't care.'"
Lankford noted that officials at one electrical engineering company in Oklahoma, which has federal contracts, have indicated the company could lose 50 of 250 workers if the mandate is enforced.
"Fifty people of the 250 in the company have said they don't want to take the vaccine, and so they're in the process of losing their jobs, and that company will not be able to fulfill its federal contract," Lankford said, "because hiring 50 more electricians is not that simple right now with the economy that we're currently in."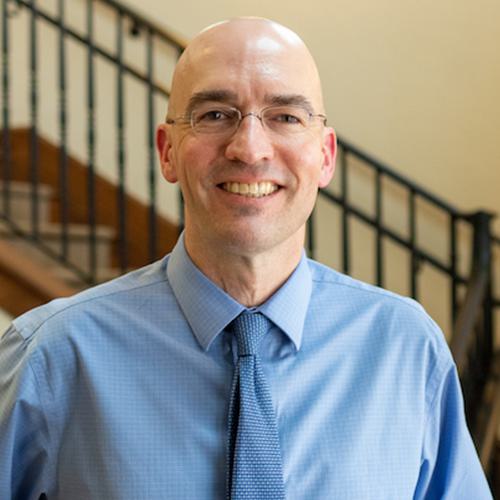 Ray Carter
Director, Center for Independent Journalism
Ray Carter is the director of OCPA's Center for Independent Journalism. He has two decades of experience in journalism and communications. He previously served as senior Capitol reporter for The Journal Record, media director for the Oklahoma House of Representatives, and chief editorial writer at The Oklahoman. As a reporter for The Journal Record, Carter received 12 Carl Rogan Awards in four years—including awards for investigative reporting, general news reporting, feature writing, spot news reporting, business reporting, and sports reporting. While at The Oklahoman, he was the recipient of several awards, including first place in the editorial writing category of the Associated Press/Oklahoma News Executives Carl Rogan Memorial News Excellence Competition for an editorial on the history of racism in the Oklahoma legislature.