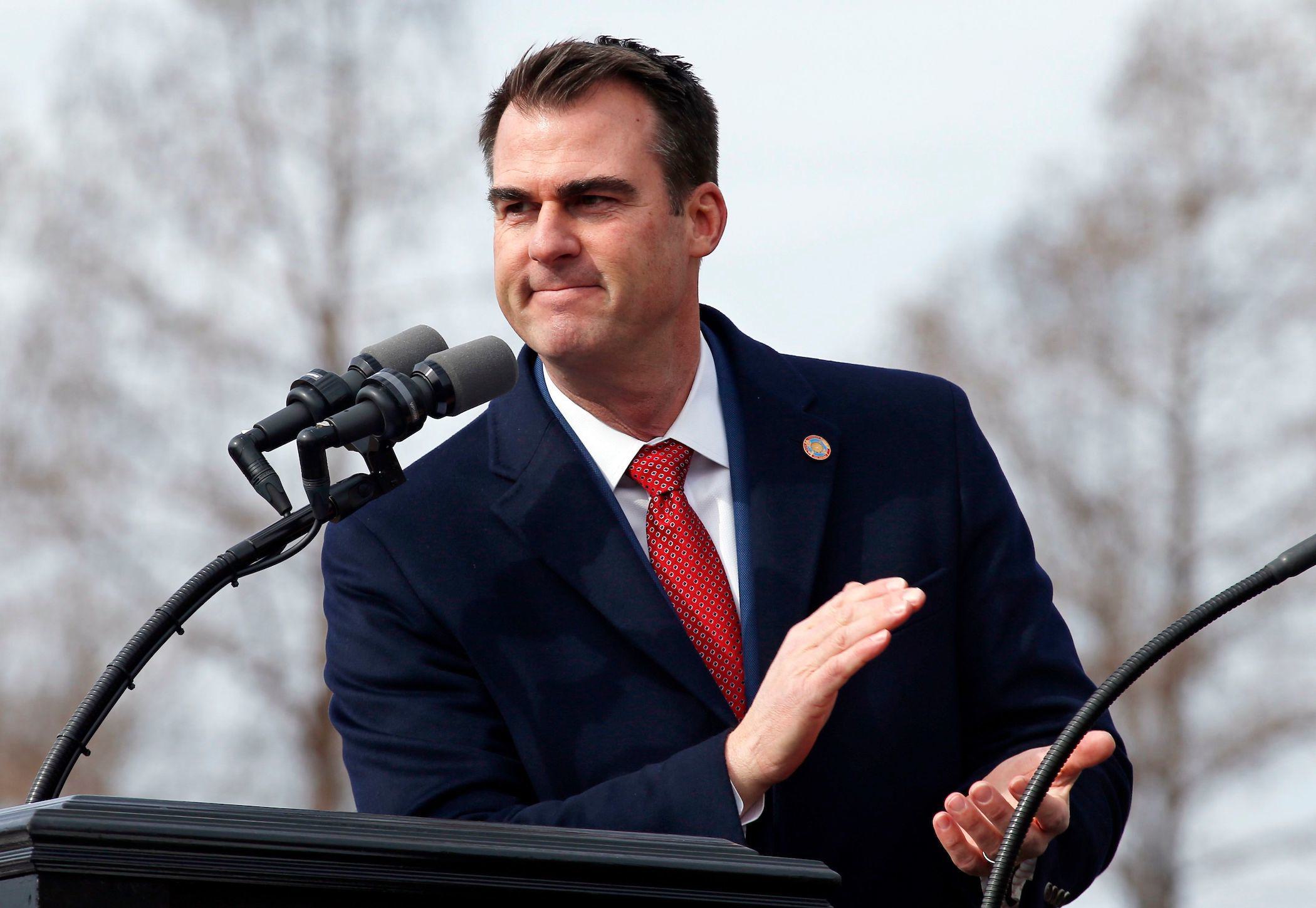 Health Care , Good Government
Ray Carter | October 20, 2020
Stitt rated a four-star governor on economy
Ray Carter
Gov. Kevin Stitt has been rated a four-star governor in a new report that evaluates all 50 governors on their economic stewardship, but the report warns that Medicaid expansion will make continued financial prudence much more challenging for Stitt.
"Oklahoma Governor Stitt's spending restraint in a state with traditionally fiscally conservative policies will serve future budgets well," states the newly released 2020 Laffer-ALEC Report on Economic Freedom.
The report, released by the American Legislative Exchange Council, grades governors "based on their economic policies and economic outcomes in light of underlying strengths and weaknesses in each state." The report accounts for governors' tax policy; spending; welfare policy; approach to federal Coronavirus Aid, Relief, and Economic Security (CARES) Act funding; education policy; union policy; state debt; and overall economic performance, among other things.
Stitt was among a group of 10 governors given a four-star rating in the report, the second-highest rating, which signifies that a governor has "consistently competent fiscal policies" and remains "well above average in performance."
The state of Oklahoma was given an overall rank of 18th in the report. On the "results" subcategory, which is described as a "situational measure based on the state's economic outcomes," Oklahoma ranked 27th nationally, but the state ranked 13th on the "policy" subcategory.
While the report said Oklahoma's coronavirus deaths per million population was 192.3, ranking 37th nationally, the state's unemployment rate increase from January 2020 to July 2020 was 3.8 percent, a lower increase than all but 10 states. The report declared that Stitt is among governors "with considerable success in protecting their economies from unemployment increases and other aspects of economic devastation" during this year's COVID-19 pandemic.
"A clear trend emerging throughout this ordeal is that regions with relatively strict and prolonged lockdown orders saw insignificant changes in the rate of deaths in their state or country," the report states. "In several states, such as New York and New Jersey, death rates with respect to population were well above average despite strict lockdown policies. There is no indication that lockdowns were our only policy option to save lives."
The report says there have been "overwhelming direct health and economic consequences of mandatory business closures and stay-at-home orders" and that "the indirect effects of these policies should not be overlooked."
While Stitt ordered a statewide shutdown of "nonessential" businesses in the spring, citing the need to build up hospital capacity, he allowed a wider range of businesses to remain open than what occurred in many other states, and he aggressively reopened the state in June.
Governors that imposed fewer COVID-19 restrictions on business activity were generally praised in the 2020 Laffer-ALEC Report.
"The focal point of any objective analysis is that—with a few exceptions—severely limiting most businesses, schools, and hospitals was an extreme public cost from an economic point of view," the report states. "From a public health perspective, the substantial harm from job loss, poverty, business failure and so on are causing social pathologies to soar. Suicides, depression, stress, heart attack, spousal and child abuse cases, drug overdoses, alcohol abuse, financial ruin, and deprivation have generated massive public health concerns. These concerns are likely to extend and amplify long after the pandemic is behind us."
The report states that for every percentage-point increase in the rate of unemployment, a state is expected to experience 650 more homicides; 920 more suicides; 3,300 more imprisonments; and 37,000 more deaths.
The report praised Stitt's economic stewardship but warned that paying for a voter-approved expansion of Medicaid will test his managerial abilities.
"After taking office in 2019, Governor Kevin Stitt has worked hard to keep spending low and Oklahoma's state debt minimal," the report stated. "A ballot referendum passed in 2020 expanding the state's Medicaid system will make it much more difficult to manage the growth of government in Oklahoma. Remarkably, even under the most generous assumptions, Oklahoma's Medicaid expansion, which was narrowly passed by voters, is expected to cost the state more money year-over-year. Gov. Stitt has a challenge in the remaining two years of his first term to shore up Oklahoma's state finances against expected rising Medicaid costs while avoiding tax increases that could be harmful to the state economy."
A previous study commissioned by the Oklahoma Health Care Authority predicted up to 628,000 able-bodied Oklahomans would become Medicaid-eligible under expansion, which would increase state costs by up to $374 million annually, based on existing per-enrollee costs for Medicaid recipients.
Supporters of expansion argued only a fraction of eligible citizens would sign up for "free" Medicaid coverage, estimating expansion would cost closer to $160 million per year. But within weeks of voter approval of expansion, the chairman of the Senate Appropriations Committee warned that cost estimates were rapidly surging to $246 million.
State lawmakers will have to find a way to cover those costs in the 2021 legislative session.
While Stitt received good marks in the 2020 Laffer-ALEC Report on Economic Freedom, the governors in two of the six states that border Oklahoma were given higher ratings. Texas Gov. Greg Abbot, a Republican, was among 10 state leaders receiving a five-star rating in the report, as was Colorado Gov. Jared Polis, a Democrat.
Missouri Gov. Mike Parson, a Republican, was also rated a four-star governor alongside Stitt.
Other governors in states bordering Oklahoma fared worse.
The governors of Arkansas and Kansas were rated three-star governors, while the governor of New Mexico was rated a one-star governor.
Stitt received his best marks for his use of federal CARES Act funds, which the report ranked fifth-best in the nation.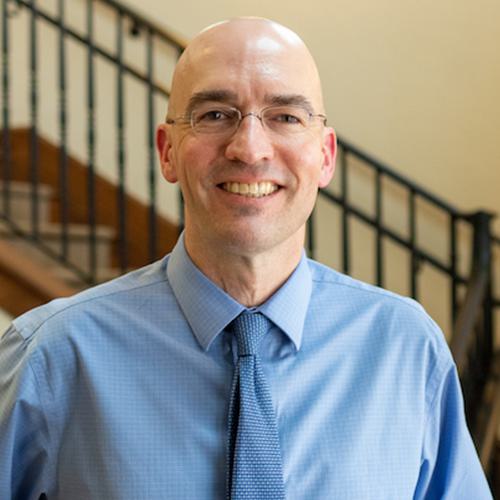 Ray Carter
Director, Center for Independent Journalism
Ray Carter is the director of OCPA's Center for Independent Journalism. He has two decades of experience in journalism and communications. He previously served as senior Capitol reporter for The Journal Record, media director for the Oklahoma House of Representatives, and chief editorial writer at The Oklahoman. As a reporter for The Journal Record, Carter received 12 Carl Rogan Awards in four years—including awards for investigative reporting, general news reporting, feature writing, spot news reporting, business reporting, and sports reporting. While at The Oklahoman, he was the recipient of several awards, including first place in the editorial writing category of the Associated Press/Oklahoma News Executives Carl Rogan Memorial News Excellence Competition for an editorial on the history of racism in the Oklahoma legislature.