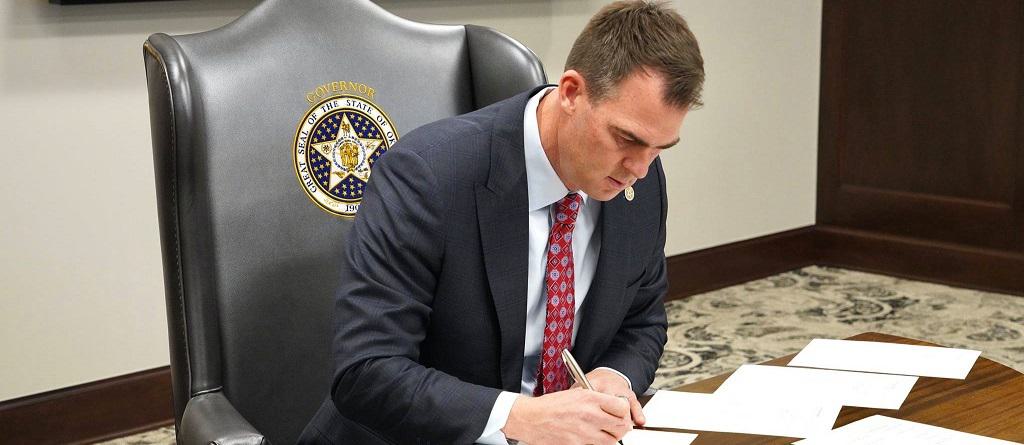 Health Care , Culture & the Family
Ray Carter | May 2, 2023
Stitt signs ban on youth sex-change surgeries
Ray Carter
Gov. Kevin Stitt has signed Senate Bill 613 into law, banning irreversible gender transition surgeries, puberty blockers, and cross-hormone therapies for children under the age of 18.
"Last year, I called for a statewide ban on all irreversible gender-transition surgeries and hormone therapies on minors so I am thrilled to sign this into law today and protect our kids," Stitt said. "We cannot turn a blind eye to what's happening across our nation, and as governor I am proud to stand up for what's right and ban life-altering transition surgeries on children in the state of Oklahoma."
Senate Bill 613, by state Sen. Julie Daniels and state Rep. Toni Hasenbeck, states, "A health care provider shall not knowingly provide gender transition procedures to any child."
The legislation defines "gender transition procedures" to include surgical procedures that alter or remove physical or anatomical characteristics or features that are typical for the individual's biological sex, or the provision of puberty-blocking drugs and cross-sex hormones.
Penalties for violation include felony charges, license revocation, and civil actions, which can be filed by a parent or guardian.
"This law protects children and families from making life changing, irreversible decisions until the child reaches some level of maturity to better understand the risks and irreversible effects of gender transition procedures," said Daniels, R-Bartlesville. "These children are in very real distress. They deserve to have attention focused on their behavioral and mental health care, not rushing them into making adult decisions as a child."
"It's common-sense that teenagers sometimes make decisions without realizing or understanding the long-term consequences of their actions, and SB 613 will help prevent any irreversible effects," said Hasenbeck, R-Elgin.
The statewide ban comes after lawmakers met in special session and voted last fall to prohibit the Oklahoma Children's Hospital at OU Health from providing gender-transition surgeries and cross-hormone therapies to children .
Passage of SB 613 brings Oklahoma in line with global medical norms.
A review conducted by Do No Harm, a medical advocacy group, found that most European countries currently restrict use of cross-sex hormones on minor patients, and that sex-reassignment surgeries are not allowed until age 18 in many of those countries, including Belgium, Denmark, Finland, Luxembourg, Sweden, and the United Kingdom.
Oklahoma's ban advanced amidst growing concern about the negative impacts of gender-transition efforts on the mental and physical health of patients, as a growing number of "detransitioners" have publicly expressed regret about their youthful, impulsive decisions.
When Wyoming lawmakers recently conducted a hearing on legislation similar to SB 613, Luka Hein, a 21-year-old detransitioner who took cross-sex hormones and had breast removal surgery as a teenager, testified in favor of the bill.
Hein told lawmakers, "I was a young teenager with a history of mental health issues who had been groomed and preyed upon and exploited online. Yet the medical system did not address any of my underlying issues, or why I had distress, or why I felt the need to escape my body at such a young age. Instead, I was put down a path of permanent medicalization, one that I am trying to reverse but I am unable to due to these practices being non-reversible."
Hein said medical officials coerced her parents into supporting her desire to undergo those life-altering treatments as a teenager, telling her parents she would commit suicide if not allowed to transition. Hein said she was "never suicidal."
When Oklahoma lawmakers voted to ban the OU Children's Hospital from performing sex-reassignment surgeries on children, lawmakers said OU officials acknowledged that a large share of patients expressed regret in less than a year. Of five teenage patients who had received breast-removal surgeries from OU Children's Hospital in the prior year, two expressed regret within a year's time.
One reason medical officials have promoted transgender procedures for youth is that they are viewed as a "big money maker," according to a video recording of one official associated with a Vanderbilt University clinic.
A growing body of research has also raised questions about the ethics of providing children with puberty blockers, cross-sex hormones, or sex-change operations.
Recently, Northwestern University psychology professor Michael Bailey analyzed survey data from 1,655 parents of youth and young adult children who identified as the opposite sex or non-binary. Data came from surveys done from Dec. 1, 2017, to Oct. 22, 2021, a total of 46 months.
"One statistically robust finding was both disturbing and seemingly important," Bailey wrote. "Youths with a history of mental health issues were especially likely to have taken steps to socially and medically transition. This relationship held even after statistically adjusting for likely confounders (e.g., age). The finding is concerning because youth with mental health issues may be especially likely to lack judgment necessary to make these important, and in the case of medical transition permanent, decisions."
On average, the youths were reported to be 14.8 years old when they became gender dysphoric.
Asked whether the gender dysphoric youth had a history of "mental health issues," 57 percent of parents responded affirmatively, and 42.5 percent of children covered through the survey had also received "a formal psychological diagnosis." The survey also found that 72.6 percent of children in the sample group had experienced recent stressful life events, including issues such as severe physical or sexual abuse.
When asked to rate the separate effects of social transition on their child's gender dysphoria, anxiety, and depression, parents were much more likely to say the youth had worsened than improved.
A majority of parents also indicated they had been pressured by a gender clinic or specialist to transition their child socially or medically.
Although the survey data was compiled by the anonymous support group Parents of Rapid-Onset Gender Dysphoria (ROGD) Kids, whose parent members have expressed concern about their children's desire to transition genders, Bailey noted there was no reason to assume those parents' observations were any less valid than the views of other parents who supported transition.
A recent KFF/Washington Post Trans Survey, designed and analyzed by public opinion researchers at the Kaiser Family Foundation (KFF) and The Washington Post, also produced some similar findings.
The survey found that 78 percent of transgender-identifying adults reported experiencing "serious mental health problems, such as depression or anxiety," as children, compared to just 32 percent of all adults.
The survey found that 43 percent of transgender adults reported having suicidal thoughts within the past 12 months, compared to just 16 percent of all adults.
Even so, some activist groups say they will seek to have the law overturned.
Prior to the bill's signing, Lambda Legal, the American Civil Liberties Union, and the ACLU of Oklahoma issued a statement promising to sue to have the law overturned in court, saying, "If this bill is signed into law, we will defend the rights of transgender youth in court, just as we have done in other states engaging in this anti-science and discriminatory fearmongering."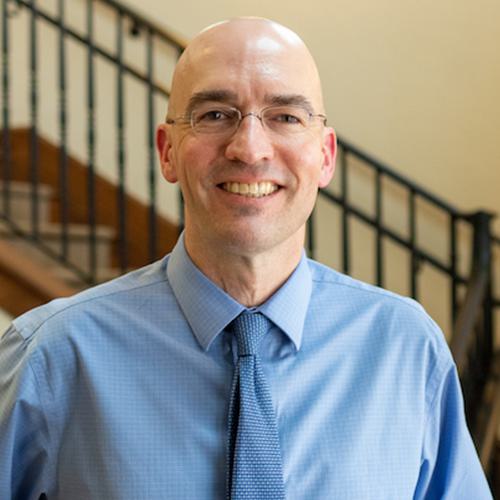 Ray Carter
Director, Center for Independent Journalism
Ray Carter is the director of OCPA's Center for Independent Journalism. He has two decades of experience in journalism and communications. He previously served as senior Capitol reporter for The Journal Record, media director for the Oklahoma House of Representatives, and chief editorial writer at The Oklahoman. As a reporter for The Journal Record, Carter received 12 Carl Rogan Awards in four years—including awards for investigative reporting, general news reporting, feature writing, spot news reporting, business reporting, and sports reporting. While at The Oklahoman, he was the recipient of several awards, including first place in the editorial writing category of the Associated Press/Oklahoma News Executives Carl Rogan Memorial News Excellence Competition for an editorial on the history of racism in the Oklahoma legislature.