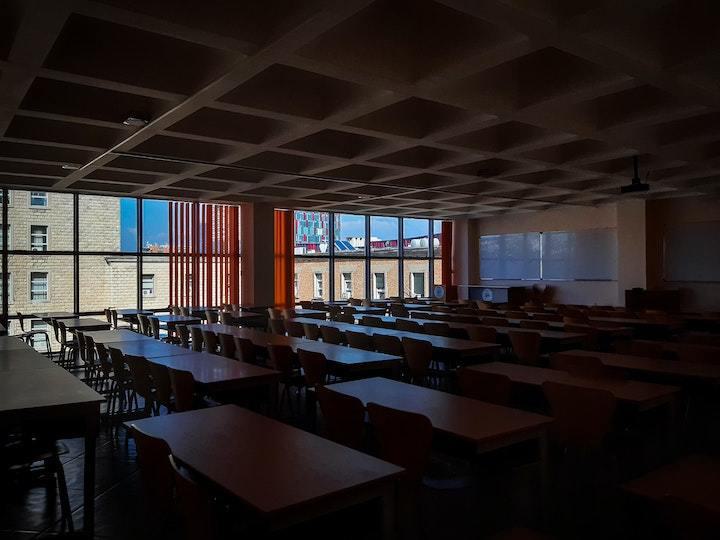 Education
Ray Carter | February 1, 2021
Stitt targets 'ghost student' funding
Ray Carter
In his State of the State address, Gov. Kevin Stitt called on all schools to provide full-time, in-person instruction as an option. In part to achieve that goal, Stitt urged lawmakers to strengthen the leverage of underserved families by ending the practice of paying public schools for students who no longer attend classes in a district.
"We're sending money to districts to educate kids who don't go there," Stitt said. "That's simply not fair."
The governor warned that lack of in-person instruction is causing significant academic and social harm to many children.
"Distance learning is perfectly fine for some students, but when we force it on everyone, it widens achievement gaps and jeopardizes our future as a Top 10 state," Stitt said. "Our kids deserve the option to be in their classrooms. I promise to keep fighting for our students every single day!"
The governor noted it has now been 325 days since most students in the Tulsa school district were provided in-person instruction, yet neighboring districts have been open for most of the current school year.
"The only difference between schools that stay closed and those that have safely reopened is the mindset to find a way to make it happen," Stitt said.
One reason several major districts can ignore parental demand for full-time, in-person instruction is that schools face little immediate financial consequence if parents transfer a child to another district.
That's because schools get to pick the highest enrollment number from recent years for state-funding purposes, even when actual current-year enrollment declines.
"The current formula lets schools pick their highest number of students over the last three years," Stitt said. "Here's what that means. Say you lived in Tulsa and moved to a new district to make sure your kids could go to school in person. Your kids could be counted by both districts. They're called 'ghost students.'"
The problem of "ghost student" funding is longstanding but has been augmented by dramatic shifts in student enrollment this year due to COVID-19 shutdowns.
A previous Oklahoma Council of Public Affairs analysis, based on the most recent enrollment data for more than 500 school districts, provided the number of ghost students for every district and showed that 55,236 total ghost students may be included in the enrollment figures used to determine the distribution of school-district funding.
Stitt noted those figures during his State of the State address.
"There are more than 55,000 'ghost students' in our funding formula right now," Stitt said. "That means we're allocating close to 200 million of your tax dollars to students who don't exist. This is unacceptable. It's time for schools to be funded based on how many students they have now—not how many they had in the past."
Because of "ghost student" funding, Tulsa Public Schools may receive state funding for the 39,056 students it claimed for its 2018-2019 enrollment, rather than the district's current reported enrollment of 35,765, meaning the district could be paid for 3,291 students who are no longer in the district, even as Tulsa schools do not yet offer full-time, in-person instruction for most children that remain in the system.
Stitt also called for easing state restrictions on transfers between public-school districts.
"If a school district has space available and is a better fit for a child, the government should make that happen—not stand in the way," Stitt said.
In addition to those programmatic reforms, lawmakers are expected to consider a wide range of broader education-reform measures this year that expand parental choice in education, including programs that allow families to use taxpayer funding to attend private schools.
In a press release, House Republican leadership praised Stitt's call to increase parental power in education and end "ghost student" funding.
House Speaker Charles McCall, R-Atoka, said the governor "will find strong support in the House for keeping the economy open, resuming in-person school, empowering parents, and improving school finances. On those and all other issues, we appreciate and will reciprocate the governor's pledge to work together and have a productive session for all Oklahomans."
"Every year our schools receive less money per student because our formula sends out money for ghost students, students that do not actually exist," said Rep. Kyle Hilbert, a Bristow Republican who is vice-chair of the House Appropriations and Budget Committee. "We must end this practice of watering down school finances by (instead) funding schools based on the number of students they actually have in their classrooms."
"Our parents and children deserve to choose the education model that works best for their student, and I'm glad the governor is encouraging schools to offer multiple learning options," said Rep. Brad Boles, R-Marlow. "Our parents and students need the flexibility offered by open transfer, and a one-size-fits-all approach to education does not serve anybody's best interest."
Following Stitt's speech, a House Democratic leader on education issues defended the existing school-funding formula and its "ghost student" provisions. Rep. Melissa Provenzano, D-Tulsa, said Stitt's speech showed a "misunderstanding about what a ghost student is" and declared it "embarrassing."
"We're known across the nation for our funding formula," Provenzano said. "And it holds up over time. So we'll be working to educate and hopefully lift up districts."
Rep. Monroe Nichols, D-Tulsa, said Stitt is to blame for the fact that Tulsa schools have operated almost entirely online with almost no in-person instruction for nearly a year.
"Leaders in Tulsa are being responsible because our hospital capacity doesn't exist because of the governor's policies," Nichols said. "And for that reason, the kids are at home, not because of the responsible decisions that the superintendent of Tulsa and all the leaders have made."
Senate Democratic Leader Kay Floyd, in a statement issued on behalf of the Senate Democratic caucus, appeared to suggest Democratic lawmakers would not support full school reopening until the COVID-19 pandemic is a thing of the past and state appropriations to schools are increased substantially.
"Getting the pandemic under control is critical to efforts to safely reopen our public schools," said Floyd, D-Oklahoma City. "We all agree students learn best in the classroom, but we need to make sure our school districts have the funding necessary to protect students, teachers, support staff, and their families."
Provenzano also indicated that House Democrats will demand further increases in school funding before all schools are expected to fully reopen.
"No one wants for our children to not be in school. We're all on the same page there," Provenzano said. "But we need the resources available to make sure that that can happen safely."
She said vaccines for teachers and new ventilation systems are among the additional expenses that should be covered.
During his speech, Stitt noted that the most vulnerable teachers are already being prioritized for COVID-19 vaccines.
"Because I am committed to getting all kids back in their classrooms, I made sure we prioritized teachers to get this vaccine," Stitt said. "Many teachers over 65 have been vaccinated already, and many more teachers will be eligible this month."
The funding stance of Democratic lawmakers appeared in line with the position taken by the Oklahoma Education Association, the state's largest teachers' union and an affiliate of the National Education Association.
In a statement issued after Stitt's speech, OEA president Alicia Priest said, "Educators have shown innovation and flexibility from the beginning of this pandemic. Now is the time to support our children with fully funded public schools—the choice for more than 90 percent of Oklahoma families."
While Stitt's executive budget calls for only a modest increase in state appropriations to schools, due to a tight budget year and efforts to build up state savings, total school funding is still expected to increase substantially due to a huge infusion of federal cash.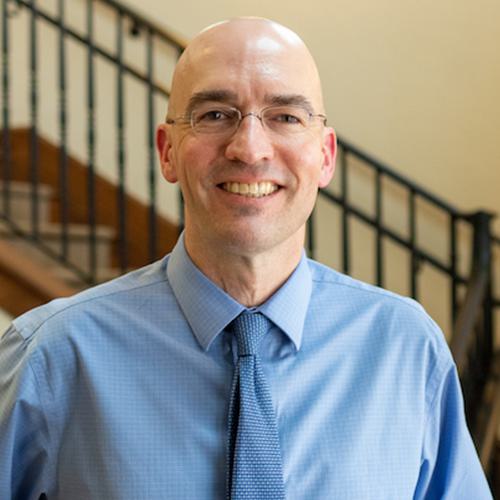 Ray Carter
Director, Center for Independent Journalism
Ray Carter is the director of OCPA's Center for Independent Journalism. He has two decades of experience in journalism and communications. He previously served as senior Capitol reporter for The Journal Record, media director for the Oklahoma House of Representatives, and chief editorial writer at The Oklahoman. As a reporter for The Journal Record, Carter received 12 Carl Rogan Awards in four years—including awards for investigative reporting, general news reporting, feature writing, spot news reporting, business reporting, and sports reporting. While at The Oklahoman, he was the recipient of several awards, including first place in the editorial writing category of the Associated Press/Oklahoma News Executives Carl Rogan Memorial News Excellence Competition for an editorial on the history of racism in the Oklahoma legislature.