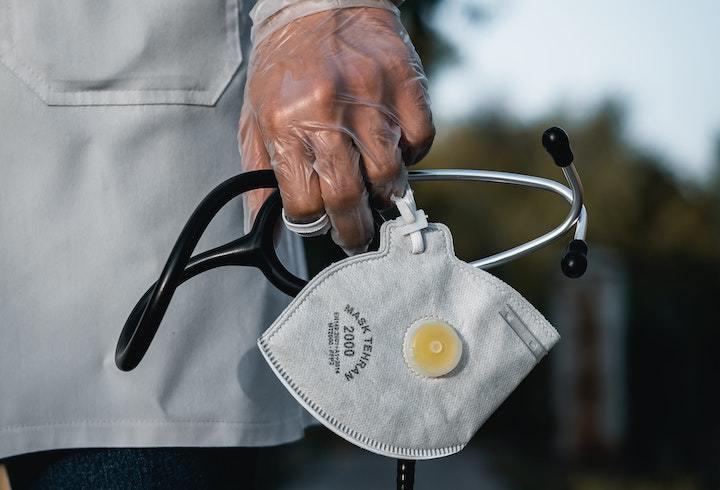 Health Care , Culture & the Family
Ray Carter | April 17, 2020
Stitt: Testing key to state's reopening
Ray Carter
Gov. Kevin Stitt and other officials say improved tracking of the COVID-19 virus will be crucial in reopening Oklahoma's economy in the coming weeks.
"Two of the main keys to getting Oklahoma back open are enhanced testing and contact tracing," Stitt said.
The governor said the number of people hospitalized for COVID-19 in Oklahoma has now fallen to 325, down from a peak of 560 on March 30. At the same time, the state has far more hospital beds and ventilators than what projections indicate will be required to treat COVID-19 patients at the pandemic's peak.
Even so, officials said the state must also continue to obtain data on the virus's transmission and efforts to expand that tracking are now underway.
Jerome Loughridge, state secretary of health and mental health, said antibody testing and contact tracing are "two components that we're taking into account as we prepare to think about how we get Oklahomans back to work."
"We're putting a lot of effort into focusing on containing, tracing, testing," said Oklahoma Secretary of Science and Innovation Kayse Shrum. "Those are all foundational in order to open up and begin to move about."
Contact tracing attempts to identify the prior interactions of people who test positive for COVID-19 to identify other individuals who may have been exposed to the disease.
Shrum said antibody tests do not indicate COVID-19 immunity but suggest "decreased risk." She said the Oklahoma State Department of Health, Oklahoma Blood Institute, and Immuno-Mycologics, Inc. (IMMY) have already completed a "surveillance test" of 1,000 Oklahomans with samples received between April 2 and April 9 from 21 cities across 17 counties. That testing found 1.14 percent of those tested had COVID-19 antibodies.
"We will continue to utilize the antibody testing as a surveillance tool in looking at the general population, and in special populations in our state such as long-term care facilities as well as essential businesses that, if an outbreak occurred there, could create hardships for the overall population, as well as in our health care workers," Shrum said.
As of April 16, she said 33,545 people in Oklahoma have been given "nasal swab" tests for COVID-19, and 7 percent tested positive.
Immuno-Mycologics, Inc., which manufactures diagnostic tests, will help expand access to antibody testing across Oklahoma in the coming weeks.
"We've had lots of partners to be able to make this happen in a very, very short period of time," said Sean Bauman, president and CEO of Immuno-Mycologics, Inc. "This test, I think, is going to be really important to help us understand where Oklahoma is in the epidemic. Oklahoma is in a unique position because no other state, to my knowledge, has had both of these tools at their disposal as they head toward the peak of the epidemic."
"Antibody testing is really going to play an important role to give us data, to give our modelers data, to get Oklahomans back to a more normal way of life," Stitt said.
If current trends continue, Stitt said he expects to announce details for the gradual reopening of so-called "nonessential businesses" next week.
"This is going to be a phased-in approach as we continue to monitor this data," Stitt said. "We're going to have a plan for a surge in the fall. We're not going to stop our planning on our surge capability in the state of Oklahoma. We're not going to stop our tracing, which is going to be very critical, and isolating and finding out where any future outbreaks may be."
He said the reopening process will begin in "early May, hopefully."
The governor has already given the green light for elective surgeries to resume before the end of April. Although the Oklahoma Hospital Association has criticized that announcement, Stitt noted hospitals are now prepared to deal with COVID-19's peak and that a continued ban on elective surgeries threatened the survival of rural hospitals.
"It's the right time to open up elective surgeries," Stitt said. "A lot of our rural hospitals need that. That's how they pay their bills, and I was afraid we'd have other issues that would come up if we had other hospitals that were closing down."
He said the reopening of Oklahoma's economy will be done in a thoughtful way that protects public health, but noted the need to address Oklahoman's pocketbook challenges as well.
"I am committed to protecting our most vulnerable population," Stitt said. "But I'm also committed to protecting the hard-working Oklahomans who are struggling right now to pay their bills—and they're ready to get back to work."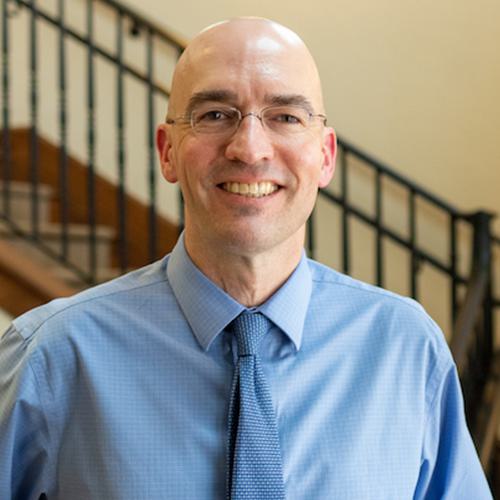 Ray Carter
Director, Center for Independent Journalism
Ray Carter is the director of OCPA's Center for Independent Journalism. He has two decades of experience in journalism and communications. He previously served as senior Capitol reporter for The Journal Record, media director for the Oklahoma House of Representatives, and chief editorial writer at The Oklahoman. As a reporter for The Journal Record, Carter received 12 Carl Rogan Awards in four years—including awards for investigative reporting, general news reporting, feature writing, spot news reporting, business reporting, and sports reporting. While at The Oklahoman, he was the recipient of several awards, including first place in the editorial writing category of the Associated Press/Oklahoma News Executives Carl Rogan Memorial News Excellence Competition for an editorial on the history of racism in the Oklahoma legislature.