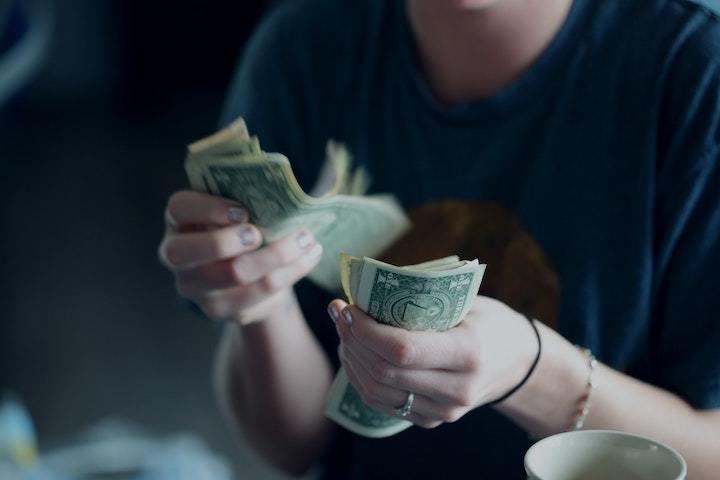 Budget & Tax , Law & Principles
Ray Carter | May 21, 2020
Stitt vetoes tax hike
Ray Carter
Gov. Kevin Stitt has vetoed legislation that would have increased property taxes on numerous Oklahoma businesses, saying the legislation would "hurt our state."

Senate Bill 1595 appeared to primarily suspend employment requirements for businesses that receive property tax exemptions, but it also included a crucial one-sentence section that repealed existing law. The repealer language only referred to the law being deleted by citation, not content.
After the bill's passage, several businesses said the repeal section eliminated state law that defines manufacturing businesses that qualify for local property tax exemptions. The effect of that change was to impose new property tax increases on various businesses.
While the legislation passed with only one vote cast in opposition in both chambers of the Legislature combined, lawmakers subsequently said they did not understand the contents of the bill when they voted on it.
Stitt said the legislation would eliminate a recruitment tool for economic developers. The property tax break has reportedly been included in an incentive package offered to lure the Tesla car company to Oklahoma.
"I want the world to know Oklahoma is open for business," Stitt said. "As governor, my job is to protect Oklahomans from bad legislation that would hurt our state. This bill was passed late on a Friday night with little debate or discussion, and I cannot go along with something that is so forced in at the last hour that some legislators didn't even know what they were voting for."
In a release, Stitt's office noted the ad valorem tax exemption is offered by the majority of states, including all states surrounding Oklahoma. According to the Oklahoma Tax Commission, ad valorem exemptions claimed are estimated to be associated with at least $13.43 billion in qualifying capital investment activities and more than 75,000 jobs in Oklahoma over the past five years.
"I will continue to push for comprehensive tax reform," Stitt said. "However, it is not fair to change the rules for businesses without bringing them to the table to be part of the solution. I've said many times that Oklahoma is better when we work together, and this is just another example of how a lack of transparency and inclusion holds us back from becoming a Top Ten state."
Business and city leaders praised the veto.
"HollyFrontier welcomes robust discussion and debate of tax reform policies in Oklahoma. However, we have concerns given the hurried nature of certain provisions of SB 1595," said Michael C. Jennings, CEO and president of HollyFrontier Corporation.
"Webco Industries appreciates the thoughtful approach the governor took when deciding to veto SB 1595," said Dana Weber, CEO of Webco Industries, Inc. "Manufacturers like Webco require significant capital investment up front to expand, but once we do, we're here for the long term. The ad valorem tax exemption is a very important component of decisions to expand because it helps us recover that initial investment faster. It enables Webco's continued investment and expansion of our operations in Oklahoma, which helps grow the state's economy."
"Businesses crave certainty and operate under the assumptions that their state partner will keep its word when incentives are offered and investments are made," said State Chamber president and CEO Chad Warmington. "With his veto, Governor Stitt today reaffirmed his assurances that the State of Oklahoma is open for business and can be trusted to follow through on their commitments."
"This program is a critical tool in recruiting manufacturing operations to locate in Oklahoma and has been successfully used by our chamber for that purpose," said Roy Williams, president and CEO of the Greater Oklahoma City Chamber.
Oklahoma City Mayor David Holt said "several recent important projects in our city" used the tax break. Tulsa Mayor G.T. Bynum called on lawmakers to "support all of us who are trying to revitalize our economy by sustaining this veto."
Prior to Stitt's veto, Oklahoma Council of Public Affairs president Jonathan Small also weighed in on the issue, saying the property tax exemption needed to be part of a discussion on broad tax reform, not a piecemeal approach.
"Oklahoma desperately needs to reform its outdated tax code and reform state-and-local tax policy," Small said. "Such an effort is a must if Oklahoma is to become regionally competitive. One reason that Texas so often beats Oklahoma in recruitment of jobs and business is that Texas has no personal income tax, which is better described as a penalty on work. But tax reform must be comprehensive and include reduction and elimination of rates while at the same time removing current exemptions and tax credits. We appreciate the necessary conversation SB 1595 is starting, but it must be a complete conversation. As a result, we encourage the governor to veto the bill. That will allow work to begin on a complete, well-constructed tax reform plan that can be implemented next session."
The Oklahoma Legislature is expected to convene on Friday to override vetoes.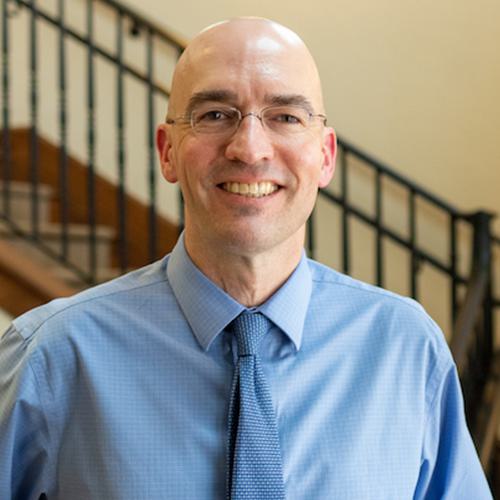 Ray Carter
Director, Center for Independent Journalism
Ray Carter is the director of OCPA's Center for Independent Journalism. He has two decades of experience in journalism and communications. He previously served as senior Capitol reporter for The Journal Record, media director for the Oklahoma House of Representatives, and chief editorial writer at The Oklahoman. As a reporter for The Journal Record, Carter received 12 Carl Rogan Awards in four years—including awards for investigative reporting, general news reporting, feature writing, spot news reporting, business reporting, and sports reporting. While at The Oklahoman, he was the recipient of several awards, including first place in the editorial writing category of the Associated Press/Oklahoma News Executives Carl Rogan Memorial News Excellence Competition for an editorial on the history of racism in the Oklahoma legislature.