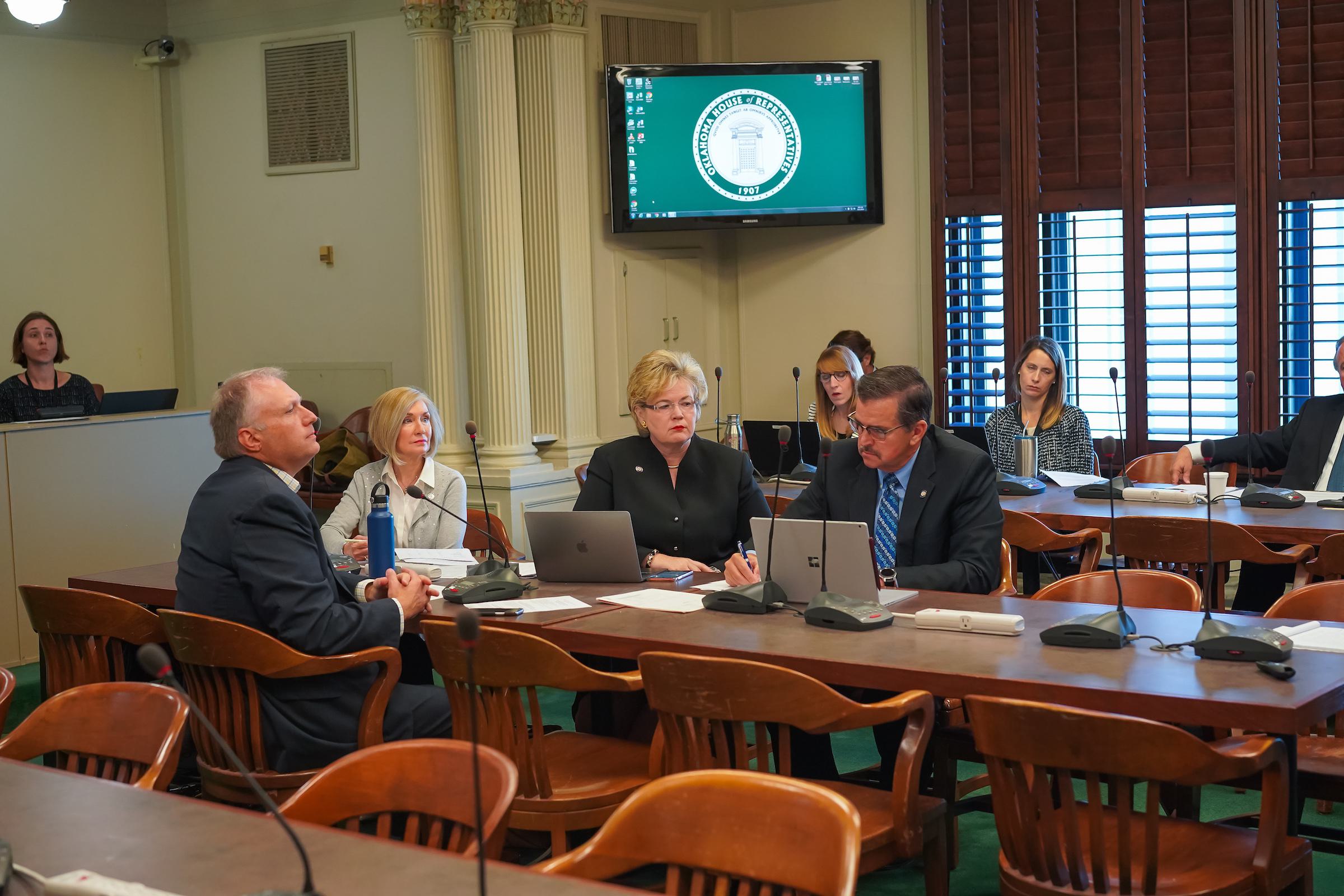 Education
Ray Carter | September 13, 2019
Studies show virtual charters not overfunded
Ray Carter
Based on national research, Oklahoma's virtual charter schools are not overfunded, lawmakers were told this week. While critics of virtual-charter school funding cited several expenses that brick-and-mortar schools face and virtual schools do not, traditional schools receive additional funding for many of those expenses, money that does not go to online charter schools.

Rebecca Wilkinson, executive director of the Oklahoma Statewide Virtual Charter School Board, told lawmakers that research by iNACOL, a national organization focused on online learning, concluded that the "operating costs of online programs are about the same as the operating costs of a regular brick and mortar school" and that "the cost of the full-time online school is between 93% and 98% of traditional school costs."
"If iNACOL is saying that a 93-to-98 percent of traditional school per-pupil revenue would be reasonable for the virtual charter schools, you can see that at the end of 2018 the schools in Oklahoma are actually receiving a little less than that percentage," Wilkinson said.
Wilkinson's comments were made at a legislative study conducted to review the "real cost per student for virtual schools as opposed to brick & mortar."
Officials representing traditional public schools, who were critical of virtual charter school funding, also made comments.
Richard Haynes, superintendent of Spiro Public Schools, rattled off a list of expenses his district bears that are not faced by online providers.
Haynes said Spiro recently passed a bond that included $495,000 for six buses. The district also spends about $50,000 per year on fuel for the buses.
However, charter schools—including virtual charters—cannot pass bond issues. And Haynes said the money for fuel comes from the state foundation aid paid to his district. Charters do not receive foundation aid.
Presentations made before members of the House Common Education Committee showed that traditional schools receive funding from eight specific sources, excluding federal money. Of those eight sources, charter schools receive funding from just one—state appropriations—and receive nothing from local property tax sources, giving charters lower per-pupil funding overall.
Haynes also said his district spends about $1,000 per athlete for football and between $1,500 and $4,500 per band member. The district has 57 band members and 95 football players from grades six to 12.
Wilkinson noted that enrollment in Oklahoma's virtual charter schools has increased by roughly 10,000 students since 2015.
"Families are making this choice," Wilkinson said.
Haynes also complained that he cannot prevent students from transferring out of his district to attend an online public charter school.
"At this particular point in time, the way I understand it, any of my students can choose to go to a virtual school, and I do not get a say in that as far as a transfer," Haynes said.
In contrast, when a student wants to transfer from Spiro to another brick-and-mortar district, "they have to come to me," Haynes said. In those cases, the student is barred from changing schools unless administrators at both districts agree to the transfer.
That provision has been used to bar tens of thousands of student transfers annually. According to Department of Education records, from 2008 to 2018, between 36,497 and 69,650 Oklahoma students submitted open-transfer applications each year. The number approved is often a small share of total requests, and ranged from as few as 14,001 to no more than 26,834.
Under Oklahoma's funding system, when a student transfers after a date in October, the receiving school gets no increase in funding in that school year. Haynes claimed virtual charters have been able to deny transfers after October.
But Rep. Chad Caldwell, R-Enid, noted similar complaints are also raised about the practices of traditional, brick-and-mortar public schools.
"I think we've got to be a little bit careful of the tyranny of the anecdote here, because—I'm sure this wouldn't surprise you—but I've heard comments from one public school about another public school that will talk about, 'You know, we're getting this kid after the October 1 deadline," Caldwell said.
In addition to urging lawmakers to reduce funding for online charter schools, Haynes also urged them to increase regulation of traditional districts that have begun to offer virtual academies to students. At least 20 traditional Oklahoma school districts offer fully online education, blended education or both.
Haynes warned that those online programs could be used for athletic recruitment.
"Call it like it is: A lot of people like their sports in the state of Oklahoma," Haynes said. "If when you open up the Pandora's box of having a school that can say, 'Okay, we have a virtual program and you come to us and enroll in our virtual program and we'll allow you to play any extracurricular activities you'd like to play'—which is fine—and then all of a sudden you've got Johnny 25 miles away that enrolls in school A because he likes their softball or football or baseball coach, and he enrolls in their school but he does everything virtual, online, so he stays home all day long, and then just jumps in his truck and goes to practice. And so I have a problem with that. I think there should be some type of legislation."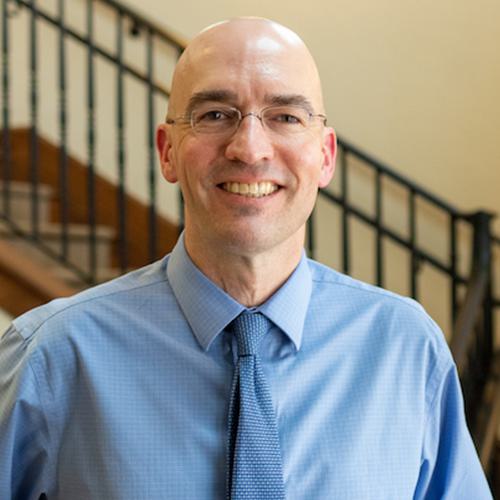 Ray Carter
Director, Center for Independent Journalism
Ray Carter is the director of OCPA's Center for Independent Journalism. He has two decades of experience in journalism and communications. He previously served as senior Capitol reporter for The Journal Record, media director for the Oklahoma House of Representatives, and chief editorial writer at The Oklahoman. As a reporter for The Journal Record, Carter received 12 Carl Rogan Awards in four years—including awards for investigative reporting, general news reporting, feature writing, spot news reporting, business reporting, and sports reporting. While at The Oklahoman, he was the recipient of several awards, including first place in the editorial writing category of the Associated Press/Oklahoma News Executives Carl Rogan Memorial News Excellence Competition for an editorial on the history of racism in the Oklahoma legislature.