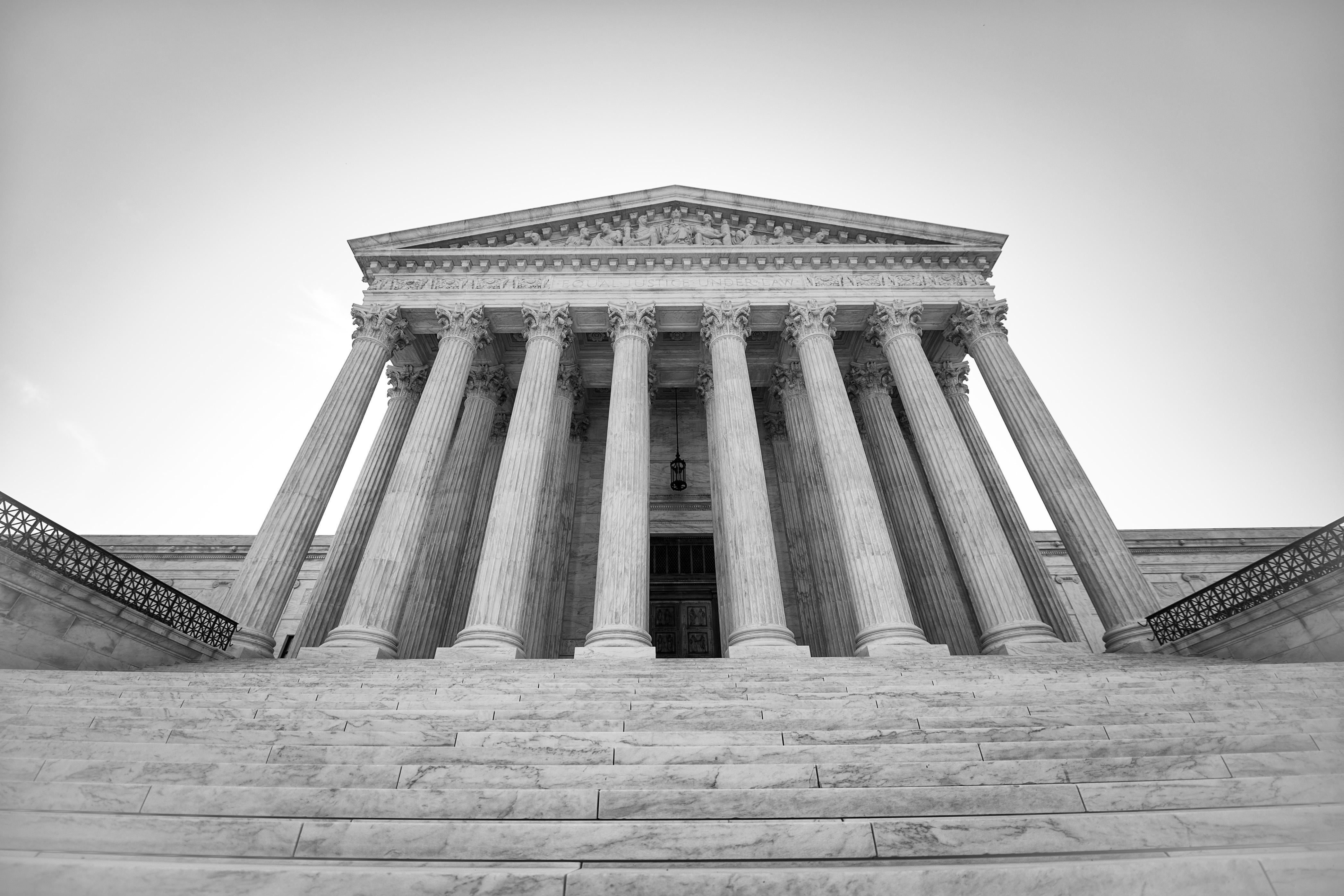 Law & Principles
Ray Carter | June 29, 2022
Supreme Court: Oklahoma has jurisdiction in Indian country
Ray Carter
The U.S. Supreme Court has ruled the State of Oklahoma has the authority to arrest and prosecute non-Indian criminals who victimize Indians living on 'Indian country' land in the state.
"This Court has long held that Indian country is part of a State, not separate from it," the majority opinion in Oklahoma v. Victor Manuel Castro-Huerta stated. "Under the Constitution, States have jurisdiction to prosecute crimes within their territory except when preempted by federal law or by principles of tribal self-government. The default is that States have criminal jurisdiction in Indian country unless that jurisdiction is preempted. And that jurisdiction has not been preempted here."
The 5-4 decision reduces some impacts of the court's 2020 decision in McGirt v. Oklahoma, which held that the Muscogee (Creek) Nation reservation—an area that includes much of Tulsa—was never formally disestablished for purposes of the federal Major Crimes Act. That decision has since been expanded to include the reservations of the Choctaw, Chickasaw, Cherokee, Seminole, and Quapaw, covering nearly half of Oklahoma.
Since the McGirt ruling was handed down, in most instances where a crime involves a mix of Indian and non-Indian criminals and victims on 'Indian country' land, neither state nor tribal officials have been allowed to prosecute. Instead, those crimes have been punted to federal law enforcement officials, who have chosen to prosecute only the most serious offenses, allowing thousands of criminals to avoid prosecution. The U.S. Department of Justice has acknowledged it has pursued less than one-third of McGirt cases.
In Oklahoma v. Victor Manuel Castro-Huerta, the State of Oklahoma asked the court to declare that state government continues to have concurrent jurisdiction to prosecute crimes committed by non-Indians against Indian victims on property impacted by McGirt.
Victor Manuel Castro-Huerta is a non-Indian who victimized a five-year old Indian child who has cerebral palsy and is legally blind. Castro-Huerta neglected the child, his stepdaughter, so severely that she almost starved to death. The child weighed only 19 pounds when the crime was discovered.
The State of Oklahoma prosecuted Castro-Huerta for the 2015 crime and he was sentenced to 35 years imprisonment.
However, because of the location of the crime and the fact that the child was Cherokee and Castro-Huerta was non-Indian, he was able to have the state sentence vacated following the McGirt ruling. When he was charged in federal court, Castro-Huerta instead received a seven-year sentence.
The U.S. Supreme Court majority opinion, authored by Justice Brett M. Kavanaugh, noted that meant Castro-Huerta "in effect received a 28-year reduction of his sentence as a result of McGirt." The opinion said that is a "now-familiar pattern in Oklahoma in the wake of McGirt" in which state convictions are reversed and some non-Indian criminals receive lighter sentences in plea deals negotiated with the federal government while others "have simply gone free."
The majority opinion stated that allowing Oklahoma government to prosecute non-Indians who victimize Indians on 'Indian country' land does not deprive tribal governments of any authority since those tribes typically "lack criminal jurisdiction to prosecute crimes committed by non-Indians such as Castro-Huerta, even when non-Indians commit crimes against Indians in Indian country," and the "only parties to the criminal case are the State and the non-Indian defendant."
The opinion also said state prosecution "would supplement federal authority, not supplant federal authority" on the land in question.

"The State's interest in protecting crime victims includes both Indian and non-Indian victims," the opinion stated. "If his victim were a non-Indian, Castro-Huerta could be prosecuted by the State, as he acknowledges. But because his victim is an Indian, Castro-Huerta says that he is free from state prosecution. Castro-Huerta's argument would require this Court to treat Indian victims as second-class citizens. We decline to do so."
Victim Welcomes Ruling; Tribal Officials Do Not
Crystal Jensen, a Cherokee who was victimized by a non-Indian peeping-Tom neighbor who evaded prosecution thanks to McGirt, welcomed news of the court's ruling.
"I am extremely pleased," Jensen said. "I think it's the right decision and I feel like it gives us an opportunity to have justice served, so I'm excited about it."
Native victims of crime have often found tribal leadership is not only at odds with them, but even dismissive of many victims impacted by McGirt.
During his State of the State speech in February, Gov. Kevin Stitt highlighted a Wagoner County case impacted by the McGirt ruling. In 2013, Richard Ray Roth struck with his vehicle, and killed, 12-year-old Billy Jack Chuculate Lord. Roth had a blood-alcohol content of 0.291, nearly four times the legal limit.
In 2014 a jury found Roth guilty of first-degree manslaughter, sentencing him to 19 years in state prison. However, because Lord was 3/8 Cherokee and Roth was non-Indian, Roth's sentence was overturned after McGirt. Because the federal statute of limitations for his crime is five years, Roth could not be re-prosecuted by federal authorities upon release from state custody.
Muscogee Nation Principal Chief David Hill dismissed the tragedy, tweeting that Stitt "made up a story using the tragic case of a child who was killed" and said any claim that Roth "could be released from prison due to McGirt is patently false." (The tweets were later deleted.)
However, on June 14, 2021, the Muscogee Nation and Cherokee Nation filed a joint amicus brief with the Oklahoma Court of Criminal Appeals regarding Roth's case, declaring, "Oklahoma has no criminal jurisdiction over Mr. Roth, a non-Indian who was originally tried in state court for offenses against a Cherokee citizen on the Muscogee Reservation."
Several Oklahoma tribal governments filed a joint brief in Oklahoma v. Victor Manuel Castro-Huerta, urging the court not to allow Oklahoma government to prosecute criminals like Castro-Huerta.
Following the court's decision, Cherokee Nation Principal Chief Chuck Hoskin, Jr., issued a statement declaring, "With today's decision, the U.S. Supreme Court ruled against legal precedent and the basic principles of congressional authority and Indian law."
On the official Twitter account of the Muscogee Nation, tribal officials declared the court's ruling "an alarming step backward for justice on our reservation in cases where non-Native criminals commit crimes against Native people."
Muscogee officials instead called for congressional action to allow them to prosecute criminals of all backgrounds arrested within the historic boundaries of their reservation, which includes most of Tulsa.
"Public safety would be better served by expanding Tribal authority to prosecute any crime committed by any offender within our reservation boundaries rather than empowering entities that have demonstrated a lack of commitment to public safety on Indian lands," the Muscogee Nation Twitter account stated.
However, that proposal raises many thorny legal questions since non-Indians are not citizens of the Muscogee Nation and have no voice in tribal government. It also comes as some tribal leaders have indicated they do not view their land as part of Oklahoma.
Recently, Hoskin issued an executive order that would have banned Cherokee Nation properties from flying the Oklahoma state flag, although he backed down following backlash.
However, in his statement announcing the reversal of that order, Hoskin again stressed, "Flying the flag of the State of Oklahoma on par with the Cherokee Nation flags strikes me as wholly inconsistent with tribal sovereignty."
State Leaders Praise Decision
The U.S. Supreme Court ruling in Oklahoma v. Victor Manuel Castro-Huerta was a major victory for Stitt, who has been the state's most prominent critic of the McGirt ruling and has sought to limit its negative impacts.
In a statement, Stitt declared the Castro-Huerta ruling "a clear victory for all four million Oklahomans, the state of Oklahoma, and the rule of law."
"Justice has been delayed and denied to thousands of Native victims in our state for no reason other than their race," said Stitt, who is Cherokee. "Now Oklahoma law enforcement can help uphold and enforce the law equally, as we have done for over a century."
Oklahoma Attorney General John O'Connor also praised the ruling, saying the U.S. Supreme Court "stood up for the safety of Oklahomans of Native American heritage in eastern Oklahoma."
"This decision significantly limits the impact of McGirt," O'Connor said. "It vindicates my office's years-long effort to protect all Oklahomans—Indians and non-Indians alike—from the lawlessness produced by the McGirt decision. While we still have a long road ahead of us to fix all of the harms our State has experienced as a consequence of McGirt, this is an important first step in restoring law and order in our great State."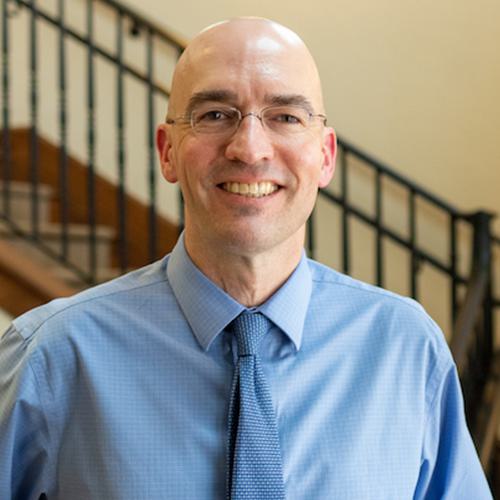 Ray Carter
Director, Center for Independent Journalism
Ray Carter is the director of OCPA's Center for Independent Journalism. He has two decades of experience in journalism and communications. He previously served as senior Capitol reporter for The Journal Record, media director for the Oklahoma House of Representatives, and chief editorial writer at The Oklahoman. As a reporter for The Journal Record, Carter received 12 Carl Rogan Awards in four years—including awards for investigative reporting, general news reporting, feature writing, spot news reporting, business reporting, and sports reporting. While at The Oklahoman, he was the recipient of several awards, including first place in the editorial writing category of the Associated Press/Oklahoma News Executives Carl Rogan Memorial News Excellence Competition for an editorial on the history of racism in the Oklahoma legislature.