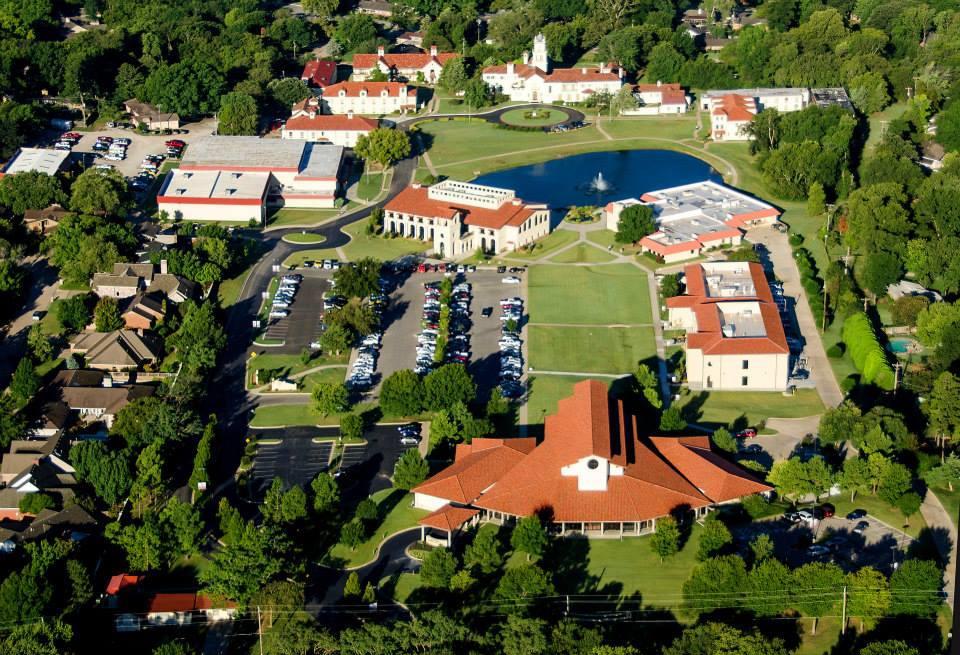 Higher Education
Mike Brake | January 11, 2018
Teacher union calls for boycott of Oklahoma Wesleyan-trained teachers
Mike Brake
By Mike Brake

In response to a recent newspaper column written by Oklahoma Wesleyan University (OKWU) president Everett Piper, the Bartlesville Education Association is calling for Bartlesville Public Schools to refrain from accepting student teachers from OKWU for any training in district classrooms.

Dr. Piper, who writes a regular column for The Washington Times newspaper, published a column on November 29 titled "Teaching lechery and getting lechers." He referred to the long list of Hollywood and Washington bigwigs named as sexual abusers, and asked if recent revelations of sexual abuse by celebrities and politicians might have at least some roots in a failure of public schools to teach values.

"I guess I poked the bear," Piper told this reporter.

Bartlesville Public Schools (BPS) superintendent Chuck McCauley did not respond to a call seeking comment.

Bartlesville Education Association (BEA) president Heather Boyle, contacted by email and invited to comment, promised to respond but did not.

"Why do any of these rampant claims of sexual aggression seem to catch us off guard?" Piper wrote in the column.

He then laid at least a portion of the blame on America's public schools.

"All we need to do is look at our public schools and what we've been teaching for the past several decades," he said. "Ideas always have consequences and lecherous behavior will always be the inevitable consequence of teaching lechery."

How? "For years our schools have mocked morality," he wrote. "Why are we now shocked to find we live in a society that has no understanding of personal morality? For decades we've taught our children that there are no boundaries. Why are we now surprised to find we have raised young adults who behave as if there were no boundaries? Year in and year out we have taught our kids the merits of sexual experimentation, rather than the virtue of sexual restraint."

In short, he wondered, could public schools that decline to teach abstinence and hand out condoms instead be at least partly to blame for a more widespread breakdown in moral conduct?

"I am a conservative Christian who runs a conservative Christian university," Dr. Piper said. "It seemed like a reasonable thing to ask, is our education system complicit in this?"

The essay was reprinted in December in the Bartlesville Examiner-Enterprise. Though it didn't mention Bartlesville schools, it immediately drew the wrath of the BEA, the local affiliate of the Oklahoma Education Association. In a letter to the newspaper signed by the BEA, its leadership demanded an apology.

"Despite all of the time and energy we devote to our craft," the letter said, "Dr. Piper sees fit to malign our ilk and question the integrity of the very classrooms in which his student teachers are trained. We are not in any way suggesting that his students in OWU's Education Department are to blame for these reckless assertions; rather we empathize with them for seeking a noble career in the midst of a condemnation that originates on their own campus. It is our hope that these students find teaching positions in which they are fulfilled and commended for their efforts.

"Unfortunately, the narrative of their university president is counterproductive to these aspirations. Therefore, we encourage the leadership of Bartlesville Public Schools to refrain from accepting student teachers for any training in our classrooms until Dr. Everett Piper publicly apologizes for the personal attack on our colleagues."

"I am not going to apologize for my op-ed," Piper said. He said he has spoken with Bartlesville school officials and "reminded them that this was an op-ed I wrote for a national audience. To my knowledge the school district has not taken any official action" on the BEA demand for a boycott of Oklahoma Wesleyan students, he added.

The back-and-forth over the Piper column spilled into the letters-to-the-editor pages in Bartlesville. Those supporting the BEA position defended public education. One writer said, "it is time to stop blaming public schools for everything we see in our society we don't like" and invoked the words the late liberal writer Frosty Troy.
Gentry Sutton, acting provost at Oklahoma Wesleyan, added a defense of Dr. Piper, noting that he "attacked no one in Bartlesville . . . (t)he leaders of those threatening to end the decades-long relationship between BPS and OKWU, which I value and genuinely hope to see preserved, are simply proving the point that Dr. Piper has made a million times; if you don't agree with them (those who oppose the values generally embraced at OKWU) then you must be silenced. And in this case they don't care about catching innocent students in the crossfire."
Piper likened the BEA response to recent efforts by campus leftists nationwide to silence or shout down those whose views they find distasteful.

"Rather than engage in a good, healthy, robust debate, they try to silence others," he said. "I also think it is ridiculous to call for a boycott of a teacher training program that has been working with local schools for 50 years at a time when our state is in real need of qualified teachers."

State superintendent Joy Hofmeister did not respond to a request for comment.
Mike Brake
Independent Journalist
Mike Brake is a journalist and writer who recently authored a centennial history of Putnam City Schools. A former reporter at The Oklahoman (his coverage of the moon landing earned a front-page byline on July 21, 1969), he served as chief writer for Gov. Frank Keating and for Lt. Gov. and Congresswoman Mary Fallin. He has also served as an adjunct instructor at OSU-OKC, and currently serves as public information officer for Oklahoma County Commissioner Brian Maughan.