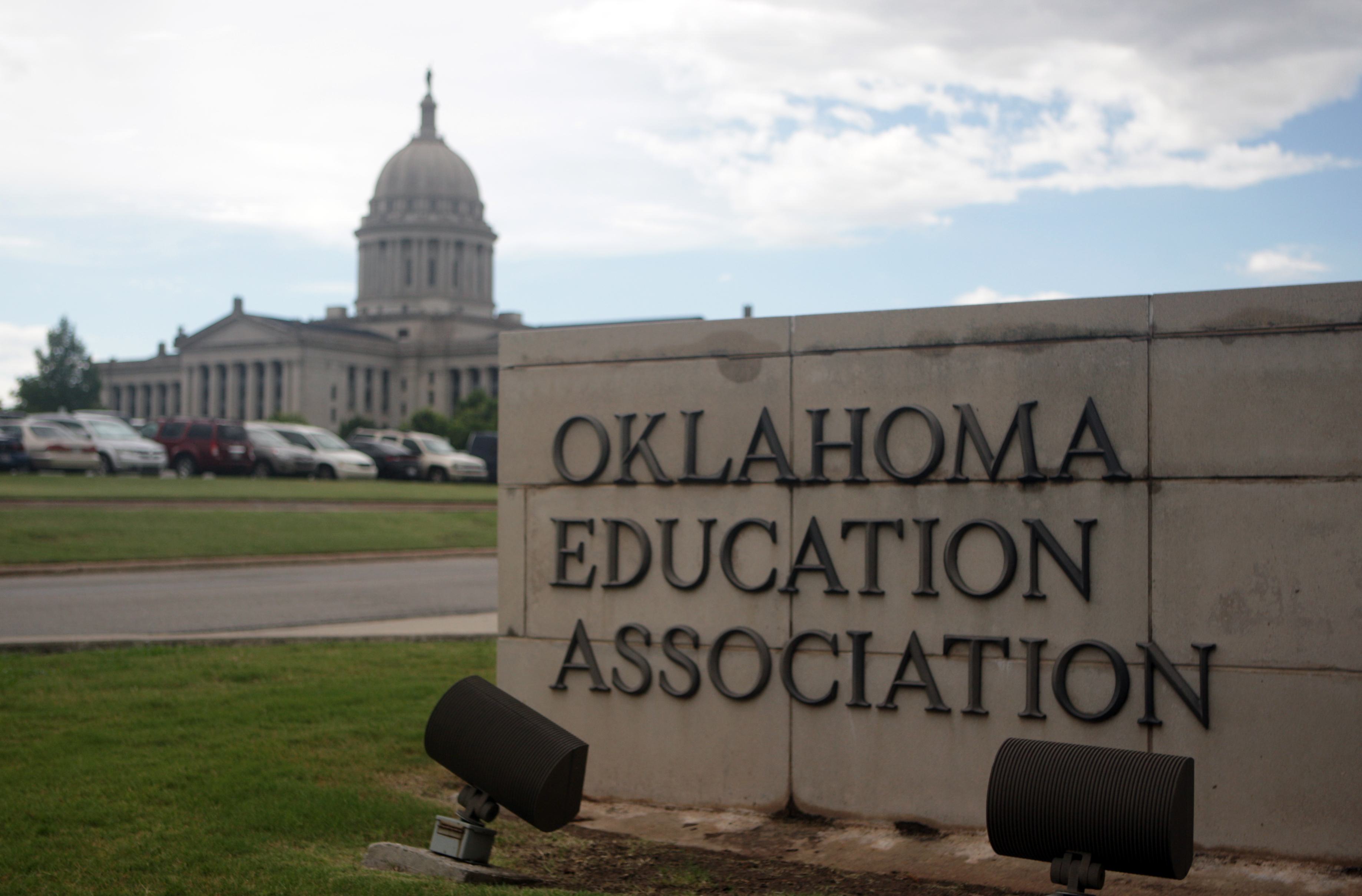 Education
Jay Chilton | January 16, 2018
Teachers cite dues, ideology for OEA membership slide
Jay Chilton
The Oklahoma Education Association (OEA), the state's largest teachers union, lost 5.7 percent of its active members last year and has lost nearly 20 percent over the last 5 years, according to National Education Association (NEA) financial reports compiled by labor union researcher Mike Antonucci.

Why are so many teachers leaving the union?

Neither the OEA nor the NEA responded to multiple calls and emails seeking comment.

All the current teachers this reporter contacted cited membership cost as the primary reason they left the union.

Porsche Piland, a teacher in the Pryor school district, said her membership was $60 per month with OEA. When she learned of an alternative professional association, Professional Oklahoma Educators (POE), she compared the two.

"I left because it was a lot cheaper to switch over to POE," she said. "I went from paying, like, $60 a month to $12 a month. I get all the same coverage that I got with OEA, but the only difference is POE only worries about stuff that's happening in Oklahoma, and not all the national stuff. Which is a little more important to me because we need more going on here in Oklahoma than we do in Washington D.C. But it was more of an economic decision."

Kim Lewis, a teacher in the North Rock Creek school district in Shawnee, echoed Piland's sentiments. She said she and her husband, also a teacher, have no criticisms of either OEA or POE. But she learned they could save half the cost of a union membership and retain all the benefits her family wanted by switching.

"We left because it was cheaper," she said. "It was a little less than half the price. We were able to save a couple hundred bucks, two or three hundred bucks. Both provided good services, it was just money."

Laura Holt, who teaches in the Oktaha school district in Muskogee County, agreed that reduced cost was a strong incentive to leave the union but added that, in her experience, POE was more proactive in their lobbying efforts at the State Capitol.

"The first thing that caught my eye was the price," she said. "The difference between what you pay for NEA/OEA is a drastic change versus what you pay with POE. The second thing is, I was a longtime member of NEA/OEA and I just felt like things were not changing.

"I'll tell you, the one thing that really changed our minds is the year that we went up to the Capitol building and we were going to see the different people in there. The first person that came up to us and showed us around—and I was not a POE member—was a lady with POE. Even her knowing we were not members of POE, she still took us around and introduced us to the people we needed to be introduced to and she was there and there was no NEA/OEA member around that we could see.

"To me, that was what really changed my mind."

Tomi Murdock, who teaches in the McLoud school district in Pottawatomie County, agreed that a POE membership costs half that of an OEA membership with comparable benefits.

"The biggest thing for me was just, if I can get (the benefits) somewhere else and it's just the same. I actually had a family member that had switched over and he preferred it so much better. I took his advice and did the same thing."

But she said there are more reasons she is no longer a union member.

"OEA links a lot to the NEA," she said. "I have some differences in moral views and I didn't want my money going to that either. The NEA is pro-choice, things like that, I just think they get more involved in political areas that I don't like. I think they should be more focused on educational issues than other outside stuff."

That view is not uncommon, said Janice Huggins Mitchell, who served as the OEA building representative at her school for many years prior to her retirement four years ago.

Mitchell said that many teachers in Oklahoma find themselves in the position of having to compromise their principles and beliefs in order to be a member of the state's largest teachers union.

"I wanted to support OEA but not NEA," she wrote in a social media discussion. "You can't do one without the other. Very common complaint by conservative teachers."

Mitchell also said the OEA does not have the political muscle she believes would be necessary to force a legislative pay increase for teachers. She advocates the implementation of a "closed shop" union system for teachers in Oklahoma wherein teachers would be compelled to join the union as a requirement of their employment.
Jay Chilton
Independent Journalist
Jay Chilton is a multiple-award-winning photojournalist including the Oklahoma Press Association's Photo of the Year in 2013. His previous service as an intelligence operative for the U.S. Army, retail and commercial sales director, oil-field operator and entrepreneur in three different countries on two continents and across the U.S. lends a wide experience and context helping him produce well-rounded and complete stories. Jay's passion is telling stories. He strives to place the reader in the seat, at the event, or on the sideline allowing the reader to experience an event through his reporting. He earned a Bachelor of Arts degree in journalism from the University of Central Oklahoma with a minor in photographic arts. Jay and his wife live in Midwest City with three dogs and innumerable koi enjoying frequent visits from their children.