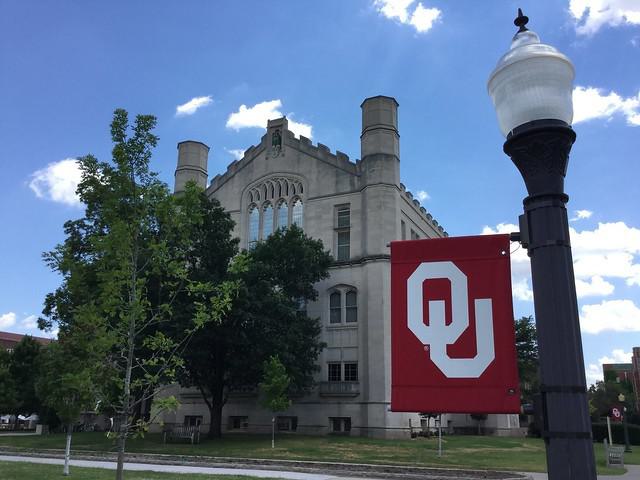 Higher Education
Mike Brake | November 30, 2021
Though 'allowed by contract,' OU denies communist influence on curriculum
Mike Brake
When skeptics concerned about the role and influence of Confucius Institutes on American college campuses began asking pointed questions a few years ago, they had no idea that at the University of Oklahoma, agencies of the oppressive Chinese communist government were allowed to select the curriculum and course material Oklahoma students were forced to use.

While university officials deny that any such influence took place, it remains puzzling why the university would have signed a contract in the first place that yielded control over course material and content to a foreign power.
That revelation, made recently by the news website Campus Reform, could be the final nail in the coffin of the now-defunct OU Confucius Institute, which closed at OU in the fall of 2020.

"A public records request has revealed that the University of Oklahoma let Beijing Normal University choose the curriculum for its Confucius Institute," Campus Reform student editor Ben Zeisloft reported in a November 18 article. The contract that established the OU Confucius Institute required Beijing Normal to provide $100,000 in initial funding, 3,000 books and other curriculum items, and "one or two" Chinese instructors, Campus Reform reported.
That initial letter of intent between OU and the Hanban, the agency of the Chinese government that oversaw Confucius Institutes on dozens of American campuses, dated to 2006, and a subsequent letter signed by then-President David Boren pledged, among other things, "cultural exchange and educational cooperation."
Rachelle Peterson, a senior research fellow at the National Association of Scholars who has done extensive research on Confucius Institutes, noted that "it was standard for the Hanban to mail over textbooks and to have veto power over the programs and classes the CI offered. It wouldn't surprise me that a Chinese university would have similar authority."
Confucius Institutes nationwide have been criticized as hotbeds of espionage and places where Chinese government propaganda was disseminated. Chinese students studying in America were also said to be subject to surveillance by Confucius Institute faculty and staff. So blatant was the attempted brainwashing of students that Confucius Institute faculty sought to deny or play down the 1989 Tiananmen Square massacre of student pro-democracy protesters.
The relationship between OU and the Chinese government agencies sponsoring Confucius Institutes has always been murky. When OCPA's Center for Independent Journalism asked about funding connections in 2020, we were told that those dollars flowed through the OU Foundation, which did not have to report donations.
After U.S. Sen. James Lankford (R-Okla.) and other members of Congress began asking pointed questions about Confucius Institutes, OU finally decided to shut down its institute. However, there is no assurance that such programs might not be re-created.
The OU media relations office was asked via email for comment on this story, and specifically if there were any other academic programs at the university where outside agencies were allowed to dictate the curriculum.

Mackenzie Scheer, director of media relations at OU, denied that foreign sources controlled the Confucius Institute curriculum. "Although allowed by contract, the OU Confucius Institute did not offer or support any university courses," she said. "As such, it had no impact whatsoever on University curriculum."
[For more articles about higher education in Oklahoma, visit AimHigherOK.com.]


Mike Brake
Independent Journalist
Mike Brake is a journalist and writer who recently authored a centennial history of Putnam City Schools. A former reporter at The Oklahoman (his coverage of the moon landing earned a front-page byline on July 21, 1969), he served as chief writer for Gov. Frank Keating and for Lt. Gov. and Congresswoman Mary Fallin. He has also served as an adjunct instructor at OSU-OKC, and currently serves as public information officer for Oklahoma County Commissioner Brian Maughan.