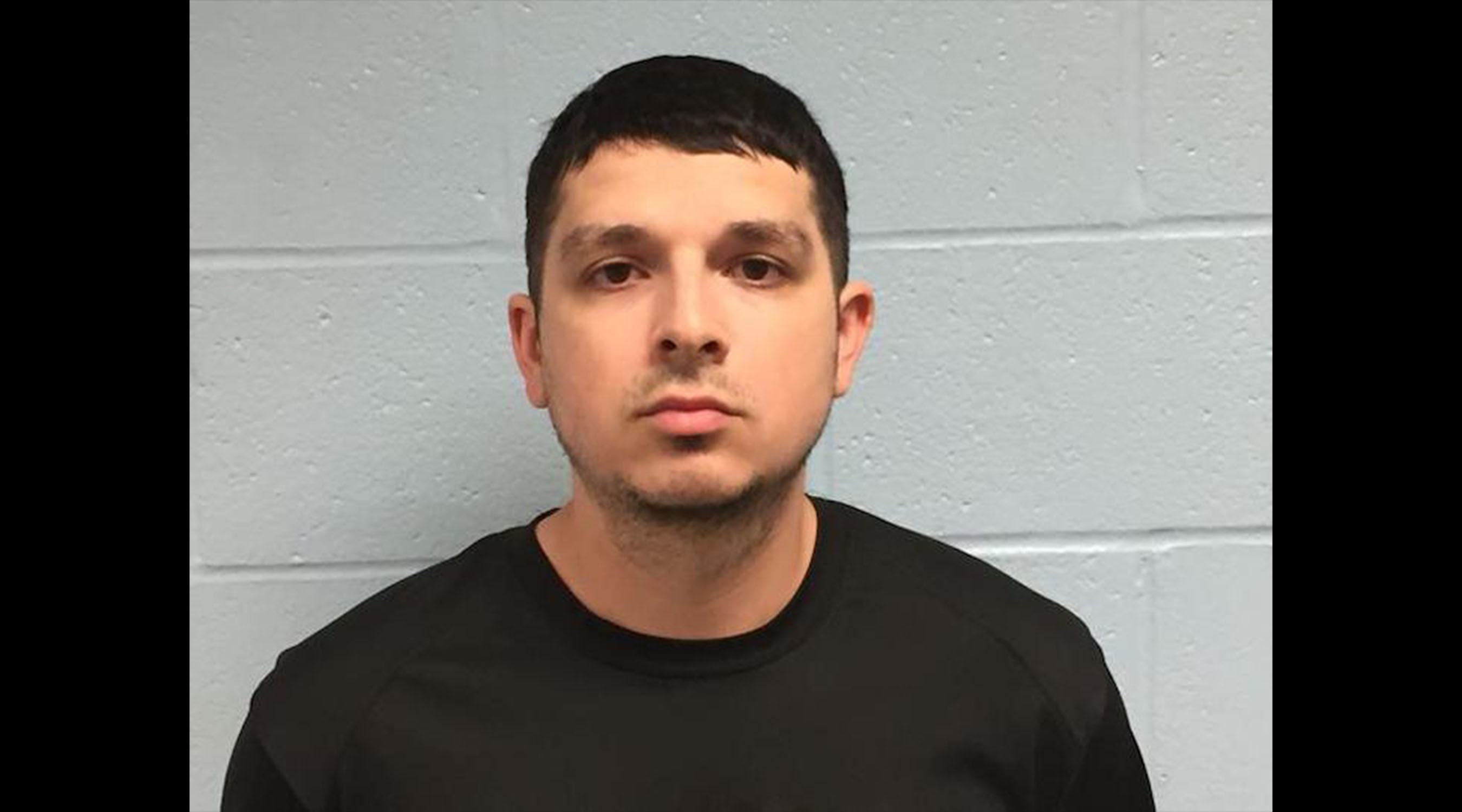 Education
Ray Carter | July 21, 2021
Though educator misconduct is widespread, walkout leader's conviction a rarity
Ray Carter
A leader of Oklahoma's 2018 teacher walkout was sentenced to prison this month, but that's a rarity. In many instances, teacher-predators not only escape prosecution but also are supported by their former employers when they seek new positions elsewhere because school officials sweep abuse under the rug.
In 2018, Stillwater Junior High School teacher Alberto Morejon was the face of the state teacher walkout and a prominent opponent of school-choice efforts. Today, he's also the face of another aspect of public education: Teachers convicted of sexual abuse of students.
This month Morejon was sentenced to 10 years in prison, with the first five years served in prison and the last five years served on probation. The sentence was part of a plea deal in which Morejon was convicted of "engaging in sexual communication with a minor" even though he also faced prosecution on a separate charge of "forcible oral sodomy." Under the agreement, Morejon will be required to register as a sex offender for 25 years.
Experts say Morejon stands out not because of his prominent statewide profile, but simply because he was convicted. Most teacher-predators evade prosecution.
"Ninety five percent of these cases are handled 'in house' and only about 6 percent of the cases are ever reported," said Terri Miller, president of Stop Educator Sexual Abuse Misconduct & Exploitation (SESAME), a national organization that focuses on teacher predators and offers resources to parents and victims. "So what we see in the news is just a fraction because that means that the person has been reported to police, there has been an investigation, and charges have been brought. But that's just a fraction of the cases that are going on."
Charol Shakeshaft, a professor in the Department of Educational Leadership at Virginia Commonwealth University, notes little data is collected on teacher-predators and the last nationwide report was published in 2002.
"Some people don't think it's a big enough problem to record," Shakeshaft said, "although we do know the number of reindeer in Alaska."
Even so, what data is available indicates millions of students are exposed to school predators nationwide.
"The problem is of epidemic proportions," Miller said. "One in 10 K-12 students suffers some form of educator sexual misconduct between Kindergarten and 12th grade, and that amounts to approximately 5.5 million children in the United States today. One predator can have as many as 73 victims in their lifetime because they are passed from jurisdiction to jurisdiction—a minimum of three jurisdictions before they're ever reported and punished. So it is a huge problem."

"What we see in the news is just a fraction of the cases that are going on." —Terri Miller, president of Stop Educator Sexual Abuse Misconduct & Exploitation
Shakeshaft noted an Associated Press review found that, nationwide, more than 2,570 teachers have lost their licenses for some form of sexual misconduct in the last five years.
In Oklahoma, as elsewhere, data on teacher-predators is not readily available, but news reports make clear that teacher abuse of children is occurring statewide. Since the start of 2020, teachers or other school officials have been either publicly accused of, arrested for and/or convicted of sexual wrongdoing and crimes involving students in the Lawton, Berryhill, Checotah, Salina, Brushy, Oologah, Kiefer, Edmond, Broken Arrow, Wellston, Chouteau, Salina, Oologah-Talala, Tulsa, Bixby, Ponca City, Latta, Moyers, Carnegie, Tishomingo, Ninnekah and Morris public school districts.
A probable cause affidavit issued in 2020 revealed that Morejon began communicating with a former student when she was 14, and that he had sent her "approximately five images of an exposed penis over the past two years." The affidavit said Morejon also sent the girl "imprint" images—photos of an erect penis concealed by tight-fitting clothing such as underwear—"in almost every conversation." At one point when Morejon was texting with a police officer he believed was a minor, he "provided instructions on how to perform oral sex" and "explained what would happen if she did perform oral sex on him," according to the affidavit.
A second victim came forward after Morejon's May 19, 2020 arrest and told police he engaged in similar activity with her starting when she was 14 and an eighth-grader in Morejon's class. The second victim reported that Morejon convinced her to send him approximately seven nude images over four years and that when she was 16 she performed a sex act on him.
In running the "Oklahoma Teachers—The Time is Now" Facebook group, Morejon drew national prominence for his role in launching the 2018 teacher walkouts and was a featured spokesman for the event, standing at times alongside officials with the Oklahoma Education Association. During the walkout, Morejon raised $24,834 through an "Oklahoma Teacher Walkout" GoFundMe site.
In many instances in Oklahoma and nationwide, officials say teacher-predators like Morejon not only escape prosecution but also are supported by their former employers when they seek new positions elsewhere because school officials sweep abuse under the rug.
"Sometimes they would move them to another school in the same district," Shakeshaft said. "Sometimes they would move them to another grade level, so if it was a high school kid (abused) they'd move them to an elementary school. If it was an elementary kid, they'd move them to a high school. That was common. And more common was to say, 'If you resign, we'll give you a good recommendation.'"
"The most common reason for these cases to not get reported is the cloud of shame and humiliation and distrust that falls upon a school when these incidents come to light, so they don't want to suffer that shame," Miller said. "They would rather save face than save a child. And, to me, that's criminal. They would rather pass, aid, and abet a child predator to find employment elsewhere with letters of recommendation, separation agreements negotiated by teachers' unions that put gag orders on administrators from giving negative referrals. All of these things are designed to protect the system and to protect the predator, rather than protecting the students. And when they do 'pass the trash' from one school to another, they are deliberately endangering other children."
Former Sen. Kyle Loveless, a Republican lawmaker who served from 2012 to 2017, worked to strengthen Oklahoma law to reduce the ability of teacher-predators to shift from one school to another. But in doing so, Loveless said he faced strong opposition from teachers' unions and the Cooperative Council for Oklahoma School Administration (CCOSA).
"The teachers' unions and all of those other folks came out and said it's a noble profession and how dare I try to besmirch their character and all this stuff," Loveless said.
While a state law passed in 2015 required reporting and allowed for teachers to be stripped of their licenses, Loveless said the law could have been stronger. He said school districts should face penalties when leadership does not respond appropriately to child sexual abuse.
"These school districts are hiding it on purpose," Loveless said. "Something like this happens, they know it happens."
As a statewide figure, Morejon was a prominent opponent of school-choice policies that allow children options other than their local public school, including programs that have benefited children who suffered from childhood abuse and lived in an environment where sexual trafficking occurred.
In 2019, Morejon called for ousting as many as 35 Republican lawmakers, despite the fact most of those lawmakers had supported teacher pay raises and school-funding increases. In many instances, the targeted lawmakers also supported school choice legislation.
Such efforts to reduce students' ability to escape a predator's daily influence are not unusual in cases of child sexual abuse, officials said.

"One in 10 students suffers some form of educator sexual misconduct between kindergarten and 12th grade." —Terri Miller
Loveless noted child predators often groom their victims for "months if not years," which means predators have strong incentive to oppose school-choice programs that might remove a child from their sphere of influence.
"You really hate to be cynical about that, but when you talk to law enforcement, that is some of the behaviors of a sexual predator/deviant/rapist/whatever you want to call them," Loveless said. "When they have someone that they know cannot go anywhere else ..."
"If his goal was to prey upon children, then it stands to reason that he would want those children to remain where he is," Miller said.
While Morejon is a relatively rare example of a teacher-predator convicted for his crimes, officials said the fact that his sentence was part of a plea deal is not.
"That's a huge problem and that's where the courts are failing as well," Miller said. "The students don't get a lighter sentence. They're sentenced to a lifetime of coping. They're sentenced to a lifetime of trauma from that experience. There is no lighter sentence for them."
Rep. Ross Ford, a Broken Arrow Republican and former police officer, said the sentence should have been harsher.
"Mister Morejon violated the trust of all Oklahomans by preying on innocent students entrusted to his care," Ford said. "He doesn't deserve to be able to cut a deal that could result in him serving less than two years in prison and not having to register as a sex offender for life. He should never again be in a position to victimize anyone else. This ruling does not protect children or the public."
Loveless said he became focused on the predator-teacher problem after a constituent informed him a child abuser in the Mustang school district had been allowed to resign and was quickly employed in nearby Yukon. While the teacher evaded any significant consequences, Loveless noted the educator's victim did not.
"The girl that was abused—she was 11 or 12 at the time—had serious mental health problems the rest of her life," Loveless said. "She ended up dying because of a car crash that wasn't related (to her abuse), but she was tormented by it for years."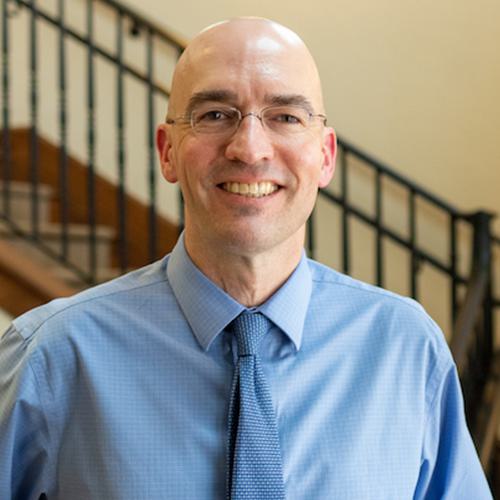 Ray Carter
Director, Center for Independent Journalism
Ray Carter is the director of OCPA's Center for Independent Journalism. He has two decades of experience in journalism and communications. He previously served as senior Capitol reporter for The Journal Record, media director for the Oklahoma House of Representatives, and chief editorial writer at The Oklahoman. As a reporter for The Journal Record, Carter received 12 Carl Rogan Awards in four years—including awards for investigative reporting, general news reporting, feature writing, spot news reporting, business reporting, and sports reporting. While at The Oklahoman, he was the recipient of several awards, including first place in the editorial writing category of the Associated Press/Oklahoma News Executives Carl Rogan Memorial News Excellence Competition for an editorial on the history of racism in the Oklahoma legislature.