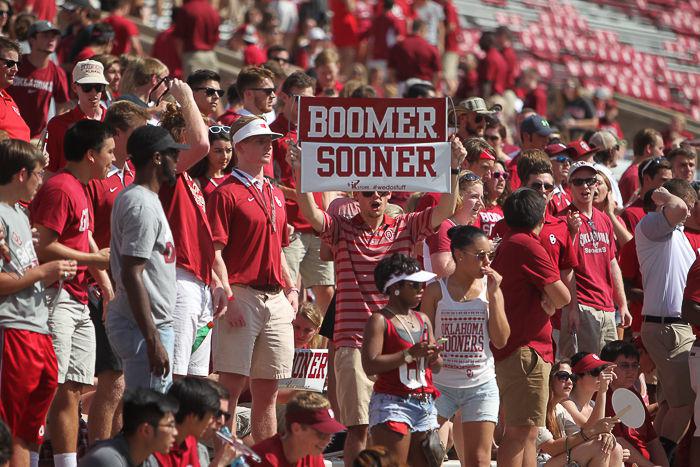 Higher Education
Ray Carter | January 28, 2021
Touting 'diversity' and 'inclusion,' OU warns students 'Boomer Sooner' could be problematic
Ray Carter
Each year at sporting events and other school gatherings, supporters of the University of Oklahoma routinely chant "Boomer Sooner." But this year, a mandatory diversity training program informs OU students that "Boomer Sooner" is steeped in racism and can represent a form of oppression.
"Settlers called 'boomers' believed they had the right to settle these lands, despite the land being settled by Native Americans," the training program informs students. "During the Land Rush of 1889, settlers who rushed to claim the land before the signal (a cannon blast sounded at noon on April 22, 1889) were called 'sooners.' This dubious history of the phrase 'Boomer Sooner' has led to several Native communities to decry the use of this phrase, citing its origins based on the disenfranchisement of Native Americans."
In another portion of the training materials, OU students are advised that the language they use may create barriers to inclusion, regardless of a speaker's motive, and are advised not to use problematic phrases and language.
"How we act and what we say, regardless of our intent, can contribute to a person feeling included or excluded," the training states. "To create a culture of respect that is inclusive of everyone in our community, it's important to recognize actions and language that can stand in the way, and actively work to remove those barriers."
The OU training information on "Boomer Sooner" did not go unnoticed by students.

"As a black man," said one student, "it's incredibly challenging because I am constantly in fear for my life."
On Oct. 19, 2020, Alyssa Vetter tweeted, "so ou can acknowledge boomer sooner is insensitive to natives in mandatory diversity training but they're still gonna use it and that ugly a-- wagon for game days, hmm."
Vetter's biographical information says she is an OU student, class of 2022, and is of Pawnee/Otoe/Kiowa descent.
Throughout the "Diversity, Equity, and Inclusion" training for OU students, participants are informed that OU was and remains a place of discrimination where students may literally fear for their lives.
"Ending discrimination on our campuses is a challenge, but it is one we will overcome together," Lauren Sinko, the Student Government Association president for the OU Health Sciences Center, declares in one video.

"Comfort is a privilege we simply cannot afford," the training material declares. "Our University has experienced national, state, and local attention regarding the experiences of our marginalized students."
In one video, a student declares, "As a black man growing up in the United States, in this current political and social climate that exists, I mean, it's incredibly challenging because I am constantly in fear for my life."

"While we celebrate our impact, we must also take time to acknowledge our painful past and flawed history," Belinda Higgs Hyppolite, OU vice president of diversity, equity, and inclusion, states in a letter included with the training program.
In some cases, racial incidents are portrayed as emblematic despite involving very few individuals, and in at least one instance the event referenced is stripped of notable context.
The training material notes OU's first black student did not attend the college until 1948, but then jumps ahead decades and next cites incidents that have occurred since 2015.
"In 2015 the university community was traumatized by the SAE fraternity incident," the training material declares. "This racially charged incident brought national embarrassment and shame upon OU, and many members of the community experienced pain."
That 2015 event involved a video of some members of the Sigma Alpha Epsilon fraternity reciting a chant that included a racial pejorative and a reference to lynching.

"In 2019 another blackface incident involving two students once again unnerved the OU campus community," the training material continues. "The blackface incident was followed by two more insensitive and painful blackface incidents. In the spring of 2020, the university felt the shattering dismay of more racially charged incidents by professors who used racial slurs in the class setting. Similar incidents arose on the Health Sciences Center campus."
One of the professors who "used racial slurs" read aloud a century-old quote from a former U.S. senator who used a racial pejorative. The professor said the quote was highlighted to show the open racial animosity and discrimination that once existed in the United States.
The student diversity training materials state that those incidents caused OU officials to grapple "with the reality that racially charged incidents continue to occur."

"As we acknowledge the hurt and damaging impacts that our marginalized communities have experienced, we must remember that we are each responsible for creating an inclusive environment for all members of the OU community," the training material states. "For far too long, our marginalized communities have experienced the discomfort of inequities and injustices."
OU has reported total enrollment of more than 28,000 students, meaning the number of students directly involved in the racial incidents highlighted from recent years may combined represent as little as 0.02 percent of all students in any given year, or about one student out of every 4,679 enrolled.
In response to those incidents, the OU administration now requires "all OU students, staff, and faculty" to take an online training in Diversity, Equity, and Inclusion on a three-year cycle. The fall 2020 semester was the first in which the training was mandatory.

"Involving all students, faculty, and staff in this new diversity training program reinforces our belief that we all share the responsibility of advancing fundamental change," OU president Joseph Harroz, Jr. said in a release announcing the mandate. "At OU, who we are and what we stand for matters. This universal training requirement for every member of our community underscores the important role each of us plays in building a culture of inclusivity on our campuses and beyond."
In addition, university officials have since announced the launch of a new university-wide "Gateway to Belonging at OU" course "focused on diversity, equity and inclusion" that will be part of the General Education curriculum and required for all new incoming students to the university, including first-year and transfer students.
The new course will have "an emphasis on combating racism, for example, anti-black racism."
On Oct. 20, 2020, the Oklahoma Council of Public Affairs submitted an open-records request for all materials presented in all mandatory diversity training courses provided this year for OU staff and students, including videos. OU acknowledged receipt of that request but has not provided any of those materials as of Jan. 28, 2021.
OCPA obtained the student training materials independently.

[Editor's note: In related news, a Land Run monument has been removed from the campus of Oklahoma City Community College (OCCC). "If our goal is to create a community that is inclusive and welcoming to everyone, a monument that depicts cruelty and oppression can't be on display here," said OCCC executive vice president Danita Rose. For more stories about higher education in Oklahoma, visit AimHigherOK.com.]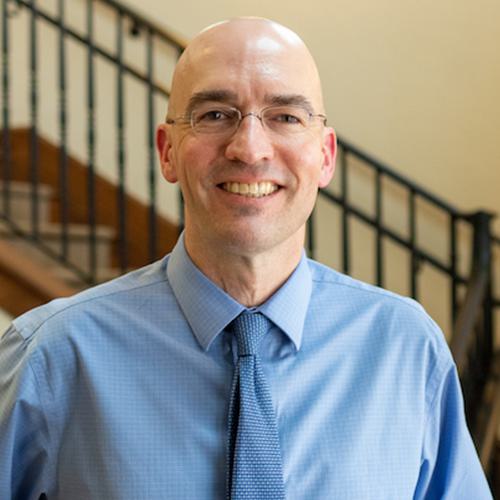 Ray Carter
Director, Center for Independent Journalism
Ray Carter is the director of OCPA's Center for Independent Journalism. He has two decades of experience in journalism and communications. He previously served as senior Capitol reporter for The Journal Record, media director for the Oklahoma House of Representatives, and chief editorial writer at The Oklahoman. As a reporter for The Journal Record, Carter received 12 Carl Rogan Awards in four years—including awards for investigative reporting, general news reporting, feature writing, spot news reporting, business reporting, and sports reporting. While at The Oklahoman, he was the recipient of several awards, including first place in the editorial writing category of the Associated Press/Oklahoma News Executives Carl Rogan Memorial News Excellence Competition for an editorial on the history of racism in the Oklahoma legislature.