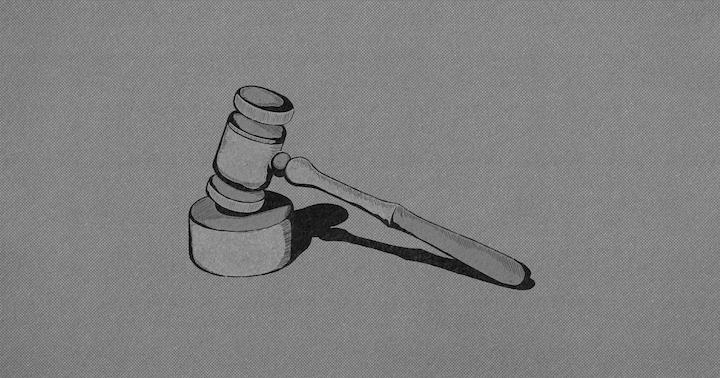 Law & Principles
Ray Carter | February 3, 2022
Tribes send mixed messages on McGirt
Ray Carter
Since the U.S. Supreme Court handed down its decision in McGirt v. Oklahoma, which effectively declared that most of eastern Oklahoma remains tribal reservation land, state tribal governments have touted the decision and proclaimed little or no harm has come from the ruling.
The Muscogee Nation has even used the hashtag, "McGirtWorks," on its official Twitter feed.
But in legal and political venues, tribal leaders have often sounded a different tune, and a recent letter sent by Oklahoma's congressional delegation on behalf of tribal leaders painted a much bleaker picture than the portrait presented by tribal governments in public-relations efforts.
"The result of the Supreme Court case has created a severe shortage of police and investigative personnel in tribal jurisdiction areas, which in turn has drastically increased federal and tribal law enforcement responsibilities. It has been over a year since the decision has passed, and it is effectively bankrupting the affected tribes in Oklahoma," declared the letter sent to congressional appropriations leaders by four members of Oklahoma's congressional delegation—U.S. Reps. Tom Cole, Frank Lucas, Markwayne Mullin, and Stephanie Bice, all Republicans.
In McGirt v. Oklahoma, the U.S. Supreme Court held that the Muscogee (Creek) Nation's reservation was never formally disestablished for purposes of the federal Major Crimes Act. As a result, Oklahoma state and local police cannot arrest or prosecute many individuals involved in crimes perpetrated by or against American Indians on reservation land, while tribal authorities cannot arrest or prosecute many crimes involving non-Indians. Because the ruling has since been expanded to include the reservations of the Choctaw, Chickasaw, Cherokee, Seminole, and Quapaw, the restrictions on law-enforcement authority now cover nearly half of Oklahoma.

"It has been over a year since the [McGirt] decision has passed, and it is effectively bankrupting the affected tribes in Oklahoma." —U.S. Reps. Tom Cole, Frank Lucas, Markwayne Mullin, and Stephanie Bice
Most crimes impacted by McGirt now fall under federal jurisdiction, but officials say federal law-enforcement officials lack the manpower or ability to handle the resulting caseload. At a July 2021 forum, Rogers County District Attorney Matt Ballard said approximately 95 percent of cases referred to federal officials were not being prosecuted, and it appears the rate has scarcely budged since. At a recent state legislative hearing, Jack Thorp, district attorney for Adair, Cherokee, and Sequoyah counties, said federal officials have declined to prosecute 90 percent of McGirt crimes in his district.
Although tribal governments are, for the most part, limited to trying only Indian-on-Indian crimes, they have nonetheless reported spending millions more on law-enforcement efforts and indicated it is creating financial strain.
The congressional letter stated that the Choctaw Nation "requires" $30 million for tribal courts and has spent $19 million on them so far. The letter also said the Cherokee Nation has spent $8.7 million on the Cherokee attorney general's office and court system, $2.5 million for law enforcement "adjustments," and expects to spend $15 million to $20 million more.
The congressional letter then requested that an additional $308 million be provided to the federal Bureau of Indian Affairs "for tribal justice needs in Oklahoma."
After the congressional letter became public, one tribe downplayed its content.
On Feb. 3, the Twitter account of the Muscogee Nation tweeted, "The Muscogee (Creek) Nation is fiscally sound and we continue to effectively manage our affairs as we have done for generations. This remains the case—even as we are making major investments in public safety and judicial resources." The account went on to declare, "The issue isn't 'bankruptcy,' it's the federal government living up to its century-old commitments to tribes. And, it's about treating McGirt as the permanent law of the land."
However, prior declarations by tribal governments, including the Muscogee Nation, have indicated they struggle with the financial obligations created by McGirt.
In an amicus curiae brief filed with the U.S. Supreme Court, the Cherokee Nation opposed efforts by the state of Oklahoma to have the court reconsider its ruling in McGirt v. Oklahoma. But that brief also indicated the Cherokee Nation faced financial challenges handling its newfound public-safety responsibilities.
"The Nations also need more resources," the Cherokee brief stated, and added that "help is coming: Congress is providing funding to develop the federal government's and Nations' capacities."
Similarly, at a July 2021 meeting of the Inter-Tribal Council of the Five Civilized Tribes, an organization involving the Cherokee, Choctaw, Chickasaw, and Muscogee tribes, tribal leaders sounded the alarm.
A resolution passed by the council on July 9, 2021, noted that the reservations of the Cherokee, Choctaw, Chickasaw, Muscogee, and Seminole tribes "span 32,000 square miles, equivalent to 45 percent of the state of Oklahoma and millions of individuals, both citizens of tribal nations and non-Indians alike." The resolution stated that McGirt resulted in "increased caseloads both for tribal and federal courts."
The inter-tribal resolution then noted that President Biden's budget request included nearly $80 million for "law enforcement activities related to McGirt," but declared that funding increase is only a "first step" and that the increases endorsed by Biden "alone, are not sufficient."
The resolution further added that "although it is important that the Department of Justice receive additional resources to respond to McGirt-related caseload increases, tribal governments should receive the vast majority of these dollars."
The resolution then called on Congress to "ensure that the vast majority of funds allocated for McGirt response flow directly to tribal governments, who are most acutely experiencing the effects and shouldering the cost burden of McGirt."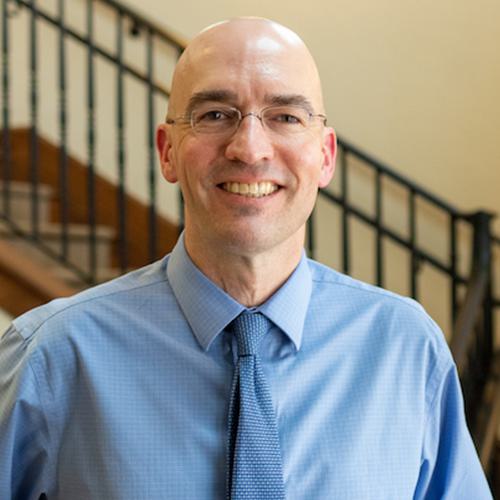 Ray Carter
Director, Center for Independent Journalism
Ray Carter is the director of OCPA's Center for Independent Journalism. He has two decades of experience in journalism and communications. He previously served as senior Capitol reporter for The Journal Record, media director for the Oklahoma House of Representatives, and chief editorial writer at The Oklahoman. As a reporter for The Journal Record, Carter received 12 Carl Rogan Awards in four years—including awards for investigative reporting, general news reporting, feature writing, spot news reporting, business reporting, and sports reporting. While at The Oklahoman, he was the recipient of several awards, including first place in the editorial writing category of the Associated Press/Oklahoma News Executives Carl Rogan Memorial News Excellence Competition for an editorial on the history of racism in the Oklahoma legislature.