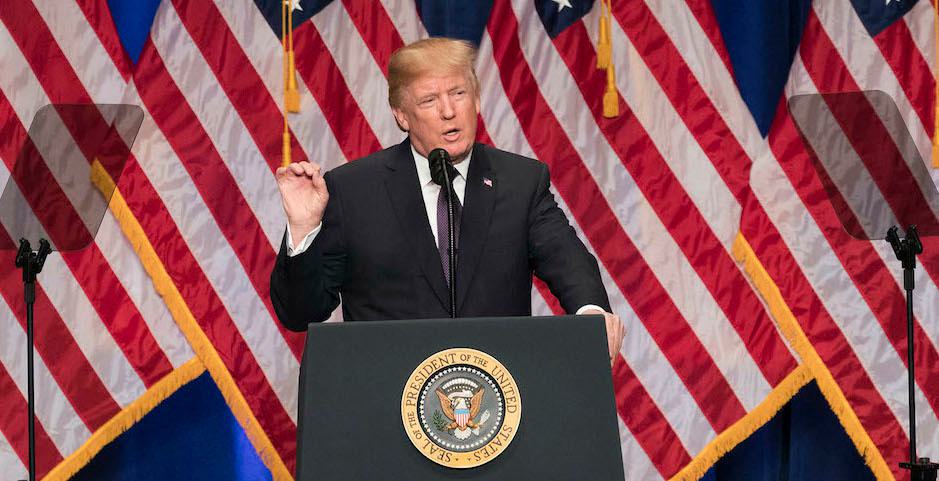 Education
Ray Carter | February 5, 2020
Trump, Stitt both support tax-credit scholarships
Ray Carter
President Donald Trump urged Congress to advance a federal tax-credit scholarship program during his State of the Union address Tuesday evening, just one day after Oklahoma Gov. Kevin Stitt urged state lawmakers to expand Oklahoma's version of the same program.
Trump told assembled members of Congress that the "next step forward in building an inclusive society is making sure that every young American gets a great education and the opportunity to achieve the American dream. Yet, for too long, countless American children have been trapped in failing government schools.
"To rescue these students, 18 states have created school choice in the form of opportunity scholarships," Trump continued. "The programs are so popular that tens of thousands of students remain on a waiting list."
The president highlighted one of those students—Janiyah Davis, a fourth-grader from Philadelphia, who was in attendance at the State of the Union address along with her mother, Stephanie. After informing the mother and child that an opportunity scholarship had become available that would allow Janiyah to attend a private school, Trump called on Congress "to give 1 million American children the same opportunity Janiyah has just received. Pass the Education Freedom Scholarships and Opportunities Act, because no parent should be forced to send their child to a failing government school."
Oklahoma is among the 18 states highlighted by Trump in his speech. Trump's proposed federal program is substantially the same as Oklahoma's Equal Opportunity Education Scholarship Act. That state program provides a tax credit for donations to private scholarship-granting organizations. Scholarships funded by the program go primarily to low-income children or those with special needs.
Senate Bill 407, by Sen. Dave Rader and Rep. Jon Echols, would raise the cap on Oklahoma's tax-credit program from $5 million to $30 million to encourage more private donations to education and also incentivize donations to traditional public school programs. Polling has shown 60 percent of Oklahomans support raising the cap.
In his State of the State speech this week, Stitt urged state lawmakers to "get across the finish line proven solutions to enhance learning opportunities for students."
"Now is the time to raise the cap on the Oklahoma Equal Opportunity Education Scholarship to $30 million, to allow Oklahomans to be rewarded for investing their funds directly to our students and schools," Stitt said.
As with Trump's State of the Union address, beneficiaries of tax-credit scholarship programs were in attendance at Stitt's State of the State address, including Alegra Williams and her sixth- and eighth-grade sons, Chaves and Sincere.
Tax-credit scholarships allowed the boys to enroll in Crossover Preparatory Academy, a private, tuition-free, all-boys school serving low-income students in north Tulsa. In the boys' first semester at Crossover, Chaves jumped three reading grade levels, and Sincere jumped two-and-a-half reading levels.
When Sincere attended public school in Tulsa, Williams was told Sincere had learning disabilities and needed to be put on an Individualized Education Plan (IEP) for children with learning challenges. Sincere's learning gains at Crossover occurred without the use of an IEP and Crossover officials later told Williams her son has no learning disabilities.
"Chaves and Sincere were able to get the help they needed because of the Oklahoma Equal Opportunity Education Scholarship Act," Stitt said. "Increasing the tax credit cap will provide additional incentives for donors, resulting in more public-school grants and private-school scholarships."
Stitt urged lawmakers to raise the cap on Oklahoma's tax-credit scholarship program so other children can enjoy the same opportunities.
"Let's work together to make sure all students at all schools have access to an innovative, enriching curriculum, regardless of ZIP code."
The National Education Association and its state affiliates, including the Oklahoma Education Association, quickly came out against both Trump and Stitt's efforts to aid low-income children—and the OEA even went so far as to tacitly criticize families who have benefited from school choice.
The NEA Twitter account dismissed Trump's proposal to help more students like Janiyah Davis as "fancy words and euphemisms." When Stitt called for lawmakers to "join me and their mom in applauding" Chaves and Sincere's "hard work this year," the official Twitter account of the Oklahoma Education Association complained that Stitt had "called for a standing ovation of a family that left public schools for a private."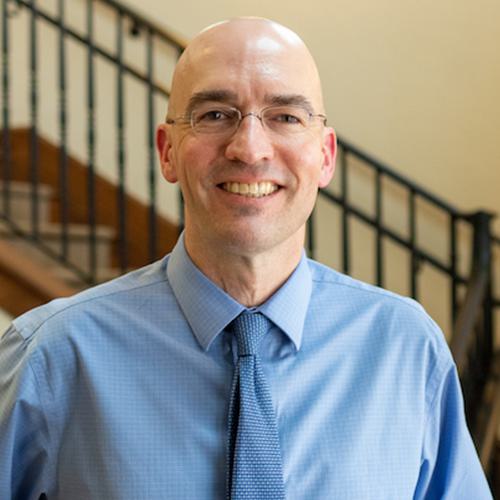 Ray Carter
Director, Center for Independent Journalism
Ray Carter is the director of OCPA's Center for Independent Journalism. He has two decades of experience in journalism and communications. He previously served as senior Capitol reporter for The Journal Record, media director for the Oklahoma House of Representatives, and chief editorial writer at The Oklahoman. As a reporter for The Journal Record, Carter received 12 Carl Rogan Awards in four years—including awards for investigative reporting, general news reporting, feature writing, spot news reporting, business reporting, and sports reporting. While at The Oklahoman, he was the recipient of several awards, including first place in the editorial writing category of the Associated Press/Oklahoma News Executives Carl Rogan Memorial News Excellence Competition for an editorial on the history of racism in the Oklahoma legislature.