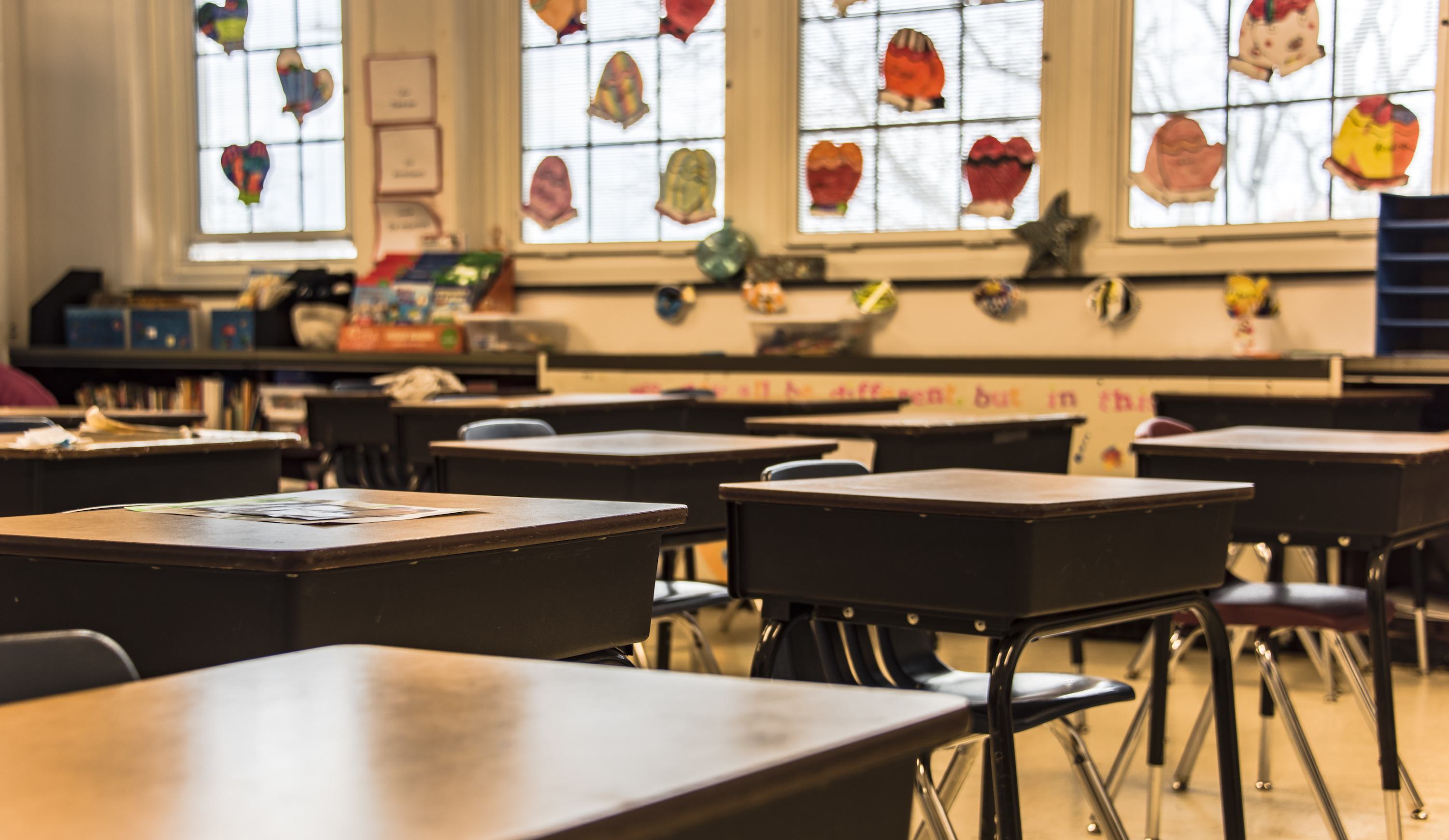 Education
Ray Carter | August 27, 2020
Tulsa district has fewer students, but wants more money
Ray Carter
The Tulsa Public Schools (TPS) district is not offering in-person instruction to any students for at least nine weeks, which means the district will potentially save millions on transportation costs, utilities, and similar expenses. The district also expects to have fewer students to educate this year, further lowering expenses. And TPS has received millions in extra federal funding to cover COVID-19 costs.
But a Tulsa school official told the Oklahoma State Board of Education on Thursday that the district needs a dramatic increase in state appropriations anyway.
"There is a very serious funding issue upon us," said Andrea Castañeda, chief innovation officer at Tulsa Public Schools.
Castañeda said the district is struggling with the cost of potentially providing multiple venues for education and declared in a presentation that "without supplemental funding, Oklahoma districts will be facing a FY21 funding crisis."
"It costs us more to run a distance-learning model or a blended model or simultaneous models than it does to run a school-based model," Castañeda said. "I believe it is almost an inescapable fact that, because we do not have the efficiencies of scale, we are running multiple school systems at the same time and that is more expensive."
However, Tulsa is among the 7.5 percent of Oklahoma schools that are providing no in-person instruction to students at the start of the school year or a "blended" model that includes both online and in-person instruction, according to an Oklahoma State Department of Education survey of districts. Castañeda said the district will not provide in-person instruction until November, if not later.
It is estimated that last spring's shutdown of school sites may have generated as much as $300 million in savings on things like transportation and utilities at all schools combined.
In the spring, Tulsa addressed "digital divide" challenges in educating low-income children online by using bond financing for technology purchases, and did not have to draw down money from either savings or through diverting funds from other uses.
The district also increased its carryover savings by 150 percent due to the savings realized by the spring closure of physical sites. Additional savings are expected from the closure of schools during the first nine weeks of this school year.
Castañeda indicated that TPS officials' decision to not provide in-person instruction has created increased financial burden for the district in certain areas. She said the cost of providing lunches to children in the free-and-reduced lunch program is more expensive when in-person learning is not provided, and that cost exceeds that amount paid by the federal government for the lunch program.
"It costs far more to package grab-and-go meals and serve them at a curbside than it does in a cafeteria line," Castañeda said.
While schools have received windfall funding from the federal Coronavirus Aid Relief and Economic Security (CARES) Act, which covers the cost of unanticipated expenses caused by the pandemic, Castañeda said it "doesn't keep our core expenses whole" in the Tulsa school district. TPS received $16.2 million in CARES Act funding this year.
At the same time, the district is losing students.
"On the enrollment front, we are projecting an enrollment decline," Castañeda said.
However, she said it is "very difficult" for the district to provide any estimate on enrollment, saying officials believe many families are choosing not to enroll or only partially enroll due to the perception that there is less reason to take action when no in-person instruction is being provided.
However, declining enrollment can translate into a two-year windfall for public schools under Oklahoma's funding formula for state appropriations.
Oklahoma law distributes state school funding based on several factors, including "the highest weighted average daily membership for the school district of the two (2) preceding school years." The use of the highest average daily membership (ADM) figure from prior years means districts like Tulsa continue to receive money for students who no longer attend classes in the district, informally referred to as "ghost students."
As a result, in districts the size of Tulsa, schools may receive funding for hundreds, or even thousands, of students who no longer attend. Enrollment in Tulsa Public Schools declined from 41,224 in 2011 to 37,433 students in 2018. Any additional enrollment decline this year would not result in a reduced state appropriation to the district and could therefore effectively boost per-pupil state funding in the district.
Castañeda said roughly 5,500 students are enrolled in the district's year-round virtual academy and said that has also increased costs.
"It has to be staffed independently," Castañeda said. "But we do not have enough teachers in our classrooms to release them without hiring more teachers to staff the academy. So what this means is that we've actually had to add almost three dozen additional teachers plus an administrative team to serve the same number of kids."
Even as Castañeda decried the cost of providing virtual education to Tulsa students, she also complained that students can choose to instead enroll in statewide online charter schools, singling out EPIC Charter Schools, the state's largest online K-12 education provider. EPIC has seen surging enrollment after last spring's shutdown and the continuation of physical closure in districts like Tulsa.
"We may be losing students very, very quickly to EPIC," Castañeda said.
She said the student "benefit or the harm" that comes with increased enrollment in EPIC's online courses "scales with" the school.
Oklahoma State School Board member Jennifer Monies asked Castañeda if Tulsa officials knew why "parents would be choosing to go to EPIC versus your full virtual academy."
Castañeda said the district is polling parents.
The online programs offered by many Oklahoma school districts during last spring's shutdown have been widely criticized as subpar or worse, and Castañeda acknowledged that the shutdown has had severe, negative impact on some low-income children in Tulsa schools.
"We are anticipating, based on national data, that our least-reached students will have lost approximately a year more learning than would have otherwise been the case because of the COVID-related interruptions," Castañeda said. "So if I'm a student who might otherwise have been predicted to be two years below grade level, we're anticipating that that student will now be approximately three years below grade level."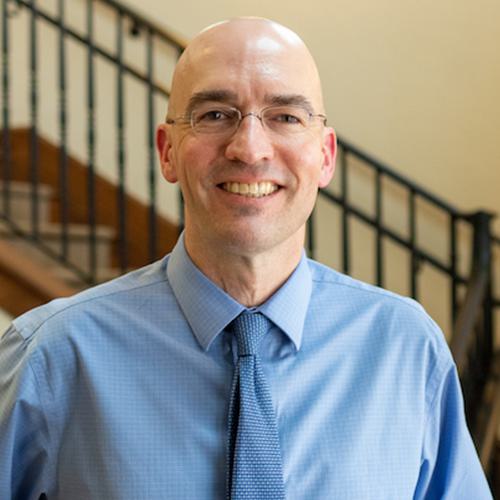 Ray Carter
Director, Center for Independent Journalism
Ray Carter is the director of OCPA's Center for Independent Journalism. He has two decades of experience in journalism and communications. He previously served as senior Capitol reporter for The Journal Record, media director for the Oklahoma House of Representatives, and chief editorial writer at The Oklahoman. As a reporter for The Journal Record, Carter received 12 Carl Rogan Awards in four years—including awards for investigative reporting, general news reporting, feature writing, spot news reporting, business reporting, and sports reporting. While at The Oklahoman, he was the recipient of several awards, including first place in the editorial writing category of the Associated Press/Oklahoma News Executives Carl Rogan Memorial News Excellence Competition for an editorial on the history of racism in the Oklahoma legislature.