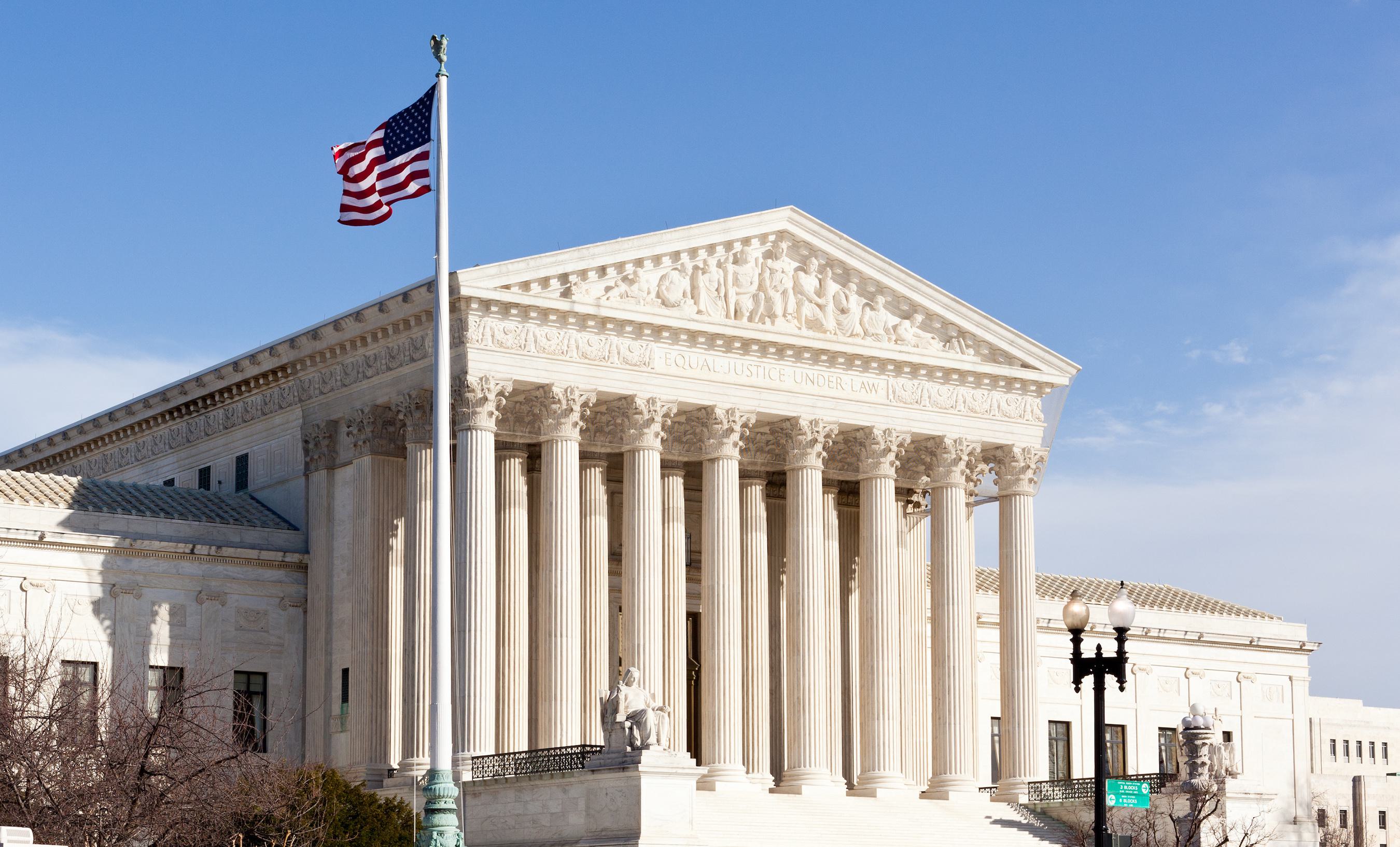 Criminal Justice , Law & Principles
Ray Carter | May 11, 2020
U.S. Supreme Court hears arguments in Oklahoma 'reservation' case
Ray Carter
The U.S. Supreme Court heard oral arguments Monday in a case that will determine if much of eastern Oklahoma becomes classified as a collection of Indian reservations, scrambling legal and regulatory authority over hundreds of thousands of citizens.
The case, McGirt v. Oklahoma, centers on Jimcy McGirt, who was tried in state court and found guilty in 1997 of first degree rape by instrumentation, lewd molestation, and forcible sodomy, and sentenced to 500 years in prison and life in prison without parole.
McGirt's attorneys argue Oklahoma courts lacked jurisdiction to hear his case because of his membership in the Seminole Nation and because the alleged crimes occurred in Indian Country. McGirt's legal team argues the Muscogee (Creek) Nation reservation in Oklahoma was never officially dissolved and therefore remains intact today, and crimes committed in the tribe's jurisdiction must be tried in federal court, rather than state courts.
Ian Heath Gershengorn, an attorney representing McGirt before the U.S. Supreme Court, told justices that Congress "never terminated the Creek reservation and never transferred federal criminal jurisdiction to Oklahoma."
State officials say historic records show Congress did dissolve the reservation and any order to the contrary will wreak havoc across the state. If the court sides with McGirt, the ruling is expected to apply to several other Oklahoma tribes whose territories cover most of eastern Oklahoma, including much of the Tulsa metropolitan area.
"Everyone at the time read these statutes to mean the state had jurisdiction and the land was not a reservation," said Mithun Mansinghani, solicitor general in the Office of the Oklahoma Attorney General.
If the court sides with the McGirt team's legal arguments, Mansinghani said there are more than 1,700 inmates whose crimes were committed in the former Indian Territory who identify as American Indians, "so the state presumptively would not have jurisdiction over those people and have to release them. And that is probably half the actual number, because it doesn't include crimes committed against Indians, which the state would not have jurisdiction over."
Looking ahead, Mansinghani noted about 32,000 felonies were committed in the former Indian Territory, an area where about 12 percent of the population is American Indian today. That translates into about 4,000 felonies each year that would be shifted from state to federal court and perhaps as many as 8,000 cases once you include cases involving an American Indian victim.
"On the civil side, what happens is it creates precisely the differential legal treatment between non-Indians and Indians that Congress tried to abolish when it created the state of Oklahoma," Mansinghani said.
As an example, he said the application of zoning laws would become based on someone's status as a tribal citizen.
"If the entire area is a reservation, you're creating the two separate societies that Congress had sought to abolish when it passed the dozen statutes that it did in creating Oklahoma," Mansinghani said.
Edwin S. Kneedler, a lawyer for the federal government, argued in favor of most of the state of Oklahoma's positions.
"Not only would this jeopardize all the prior convictions on the state side, but it would impose great burdens on the federal government," Kneedler said.
Gershengorn repeatedly said the text of the laws enacted more than 100 years ago by Congress when Indian Territory was made into the state of Oklahoma lacked clear language showing the former reservations were abolished.
"Oklahoma's rhetoric about disruption does not change the result," Gershengorn said.
He said any resulting tax and regulatory issues should be resolved by state-tribal agreements.
The U.S. Supreme Court's oral arguments were streamed online with all justices and counsel participating remotely due to COVID-19 restrictions.
Several justices, including one from the court's liberal wing, appeared reluctant to issue a decision that would dramatically upend longstanding legal practice in Oklahoma.
Associate Justice Clarence Thomas noted prior court cases cited by McGirt's legal team focused on the disposition of surplus land.
"Here, of course, there's much, much more being done, a whole series of statutes involving both sovereignty and the allotment of land," Thomas said.
Associate Justice Ruth Bader Ginsburg noted that federal penalties "are at least as harsh as the state's" and due-process rights are provided in both court systems.
"How are you harmed by the fact that you were tried in the state court rather than the federal court when you're exposed to the same—at least the same—penalties in both?" Ginsburg asked.
Gershengorn said the different venues would involve different juror pools, but that potential penalties do not matter when a defendant is required to submit to the wrong court system.
In contrast to Ginsburg's line of questioning, Associate Justice Sonia Sotomayor said federal penalties may be greater in some instances than those imposed in state court, so "some defendants who would be entitled to challenge their convictions would choose not to, because the risk would be too high for them."
But Ginsburg also asked about the broader ramifications that would occur if the court sides with McGirt.
"What makes this case hard is that there have been hundreds—hundreds—of prosecutions, some very heinous offenses, under state law," Ginsburg said. "On your view, it would all become undone."
She noted that those prosecutions included individuals convicted of "murder, for terrible sexual offenses."
"These would all have to be done years later when the witnesses may not be there anymore," Ginsburg said.
"If you prevail, the laws in the eastern half of Oklahoma will be different, the applicable law will be different, dependent upon race," said Chief Justice John G. Roberts, Jr.
Associate Justice Samuel A. Alito noted that "more than 90 percent of the people who live in the area directly affected by this case are not members of the Creek Tribe."
"What would you say to those people? If we decide this case in your favor, won't they be surprised to learn that they are living on a reservation and that they are now subject to laws imposed by a body that is not accountable to them in any way?" Alito asked.
Riyaz Amir Kanji, an attorney for the National Association of Criminal Defense Lawyers, which sided with McGirt in the case, responded that "very little will change" for most citizens in the affected area if the court rules the Creek Reservation was never dissolved, saying state law will still apply in many instances and that citizens "will benefit in significant ways from reservation status."
As an example, Kanji said a Tulsa businessman "could wake up the day after the argument and qualify for enterprise grants that attach to reservation status."
Kanji said "affirmative consent" is required before many disputes between tribal and nontribal citizens go to tribal court rather than state court. But Alito noted that choosing to set up a business on reservation land is considered consent in other instances.
"This court's precedents are honestly a little unclear on that," Kanji said. "But if there was some form of affirmative expression of consent, that would bring the case within tribal jurisdiction."
Associate Justice Brett M. Kavanaugh noted that Oklahoma's history makes this case different from other situations where "there's a reservation in an existing state and Congress has arguably diminished a reservation.
He noted about 60 percent of the population in Indian Territory was white by 1890, along with a "significant black population" that represented about 10 percent of residents. The latter group's numbers were due in part to being former slaves owned by members of five tribes in Oklahoma that aligned with the Confederacy, or the descendants of those slaves.
"By 1890, you have an odd situation of an Indian Territory, nominally, that's predominantly white," Kavanaugh said. "So Congress' options at that time are to remove the whites, to remove the Indians. Neither of those was going to happen. So the other remaining options were tribal government over non-Indians, which of course is contrary to tradition, or to create a new state. And Congress chose the new state option, it seems, and then had a lot of things that happened over the next 17 years."
Gershengorn responded, "After statehood, 85 percent of the Indian Territory remained in Indian hands, immune from taxation."
Alito also referenced historical records, asking if there was evidence that people at the time of Oklahoma statehood believed crimes on former tribal reservations had to be prosecuted in federal court.
"What happened after statehood?" Alito asked. "Can you cite a single case under the Major Crimes Act, that was transferred to or thereafter prosecuted in federal court?"
Gershengorn said he could not identify such a case, but that "events on the ground don't override the text."
Gershengorn told justices there would be a ripple effect if they ruled in favor of McGirt, but said there are ways to address those concerns outside the courtroom.
"There will, of course, be consequences from the court's ruling, as there are from any of the court's rulings, and those consequences are not trivial," Gershengorn said. "But nor are they existential, nor indeed overly serious. But more important, they are the kind of consequences that happen routinely in Indian Country."
He said such consequences are "routinely resolved by agreement" in Oklahoma and "routinely addressed by Congress."
"Congress knows how to do this and the job to fix any consequences, the court perceives them, is with Congress," Gershengorn said.
The U.S. Supreme Court is expected to issue its ruling in the case later this year.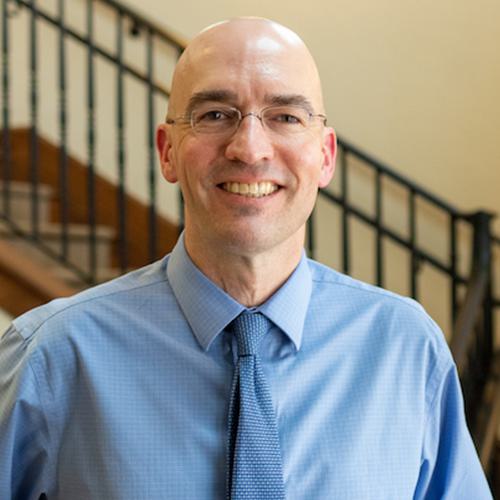 Ray Carter
Director, Center for Independent Journalism
Ray Carter is the director of OCPA's Center for Independent Journalism. He has two decades of experience in journalism and communications. He previously served as senior Capitol reporter for The Journal Record, media director for the Oklahoma House of Representatives, and chief editorial writer at The Oklahoman. As a reporter for The Journal Record, Carter received 12 Carl Rogan Awards in four years—including awards for investigative reporting, general news reporting, feature writing, spot news reporting, business reporting, and sports reporting. While at The Oklahoman, he was the recipient of several awards, including first place in the editorial writing category of the Associated Press/Oklahoma News Executives Carl Rogan Memorial News Excellence Competition for an editorial on the history of racism in the Oklahoma legislature.