Good Government
Ray Carter | June 26, 2019
U.S. Supreme Court's liquor license ruling will impact Oklahoma
Ray Carter
In a decision that will have repercussions in Oklahoma, the U.S. Supreme Court struck down a Tennessee law on Wednesday that imposed residency requirements for retail liquor licenses.
Tennessee state law required all applicants for a license to operate retail liquor stores to have been state residents for the prior two years. The court majority ruled Tennessee's two-year residency requirement violated the U.S. Constitution's Commerce Clause, saying the provision "expressly discriminates against nonresidents and has at best a highly attenuated relationship to public health or safety."
Oklahoma imposes similar residency requirements for those seeking to run a retail liquor store and for wine-and-spirits wholesalers. In both cases, license holders must show they have lived in Oklahoma for five years.
"I think our two residency requirements would obviously be directly impacted," said Steven Barker, general counsel for the Oklahoma Alcoholic Beverage Laws Enforcement (ABLE) Commission. "It's the same deal."
Oklahoma is one of several states nationwide that has some form of residency requirement in place for various liquor licenses.
"We're not alone," Barker said. "Tennessee is not alone."
The state of Tennessee argued that section 2 of the Twenty-first Amendment to the U.S. Constitution, which repealed prohibition, allowed states to impose the two-year residency requirement. But the court rejected that argument, noting that "removing state trade barriers was a principal reason for the adoption of the Constitution."
The court also rejected arguments put forth to defend the residency requirement based on safety concerns. The court majority opinion said the record "is devoid of any 'concrete evidence' showing that the 2-year residency requirement actually promotes public health or safety; nor is there evidence that nondiscriminatory alternatives would be insufficient to further those interests."
The court majority noted state governments can "thoroughly investigate applicants without requiring them to reside in the State for two years before obtaining a license," and pointed out that Tennessee law "already calls for criminal background checks on all applicants."
The court declared the "predominant effect" of Tennessee's two-year residency was "simply to protect" members of the Tennessee Wine and Spirits Retailers Association "from out-of-state competition."
Oklahoma's law could draw a court challenge, but a challenger would have legal standing only if the ABLE Commission first denies a license based on the existing residency requirement.
Oklahoma's residency requirements are imposed in state law, so the Legislature would have to vote to remove those requirements from statutes. In the meantime, the ABLE Commission may have the authority to decline to enforce the residency law due to the court's ruling, although commission officials are still weighing their options and legal obligations.
"It's something we're going to be looking at and studying and trying to figure out what to do," Barker said.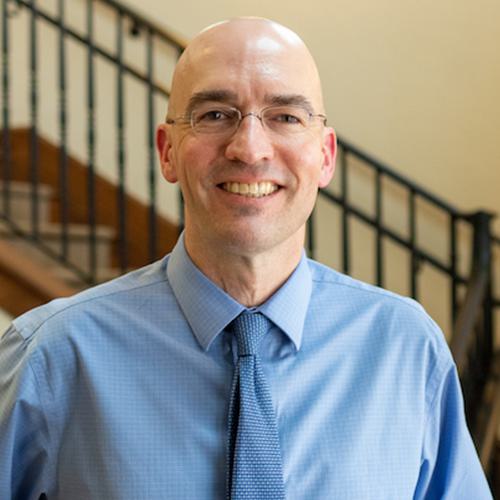 Ray Carter
Director, Center for Independent Journalism
Ray Carter is the director of OCPA's Center for Independent Journalism. He has two decades of experience in journalism and communications. He previously served as senior Capitol reporter for The Journal Record, media director for the Oklahoma House of Representatives, and chief editorial writer at The Oklahoman. As a reporter for The Journal Record, Carter received 12 Carl Rogan Awards in four years—including awards for investigative reporting, general news reporting, feature writing, spot news reporting, business reporting, and sports reporting. While at The Oklahoman, he was the recipient of several awards, including first place in the editorial writing category of the Associated Press/Oklahoma News Executives Carl Rogan Memorial News Excellence Competition for an editorial on the history of racism in the Oklahoma legislature.