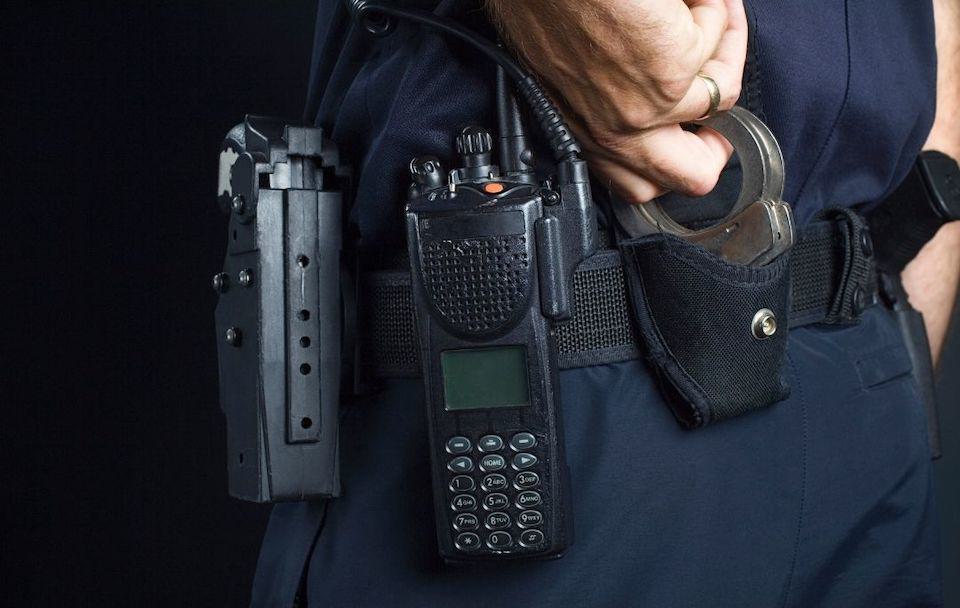 Criminal Justice
Ray Carter | May 13, 2022
Vetoed bill might have facilitated gun seizures
Ray Carter
When Gov. Kevin Stitt recently vetoed House Bill 3501, proponents of the bill claimed it would have simply allowed state police to address individuals convicted by tribal courts of drunk driving and similar offenses.
But the broad language of the bill could have also required state police to carry out other orders issued by tribal courts, potentially including orders to seize guns from Oklahomans who "annoy" Cherokee officials with online posts, based on an existing Cherokee Nation law.
That potential has grabbed the attention of Second Amendment supporters in Oklahoma.
"We're always concerned at any restriction of Second Amendment rights, which includes the exploitation of 'red flag' laws," said Don Spencer, president of the Oklahoma 2nd Amendment Association (OK2A).
House Bill 3501 would have required the Department of Public Safety to "recognize and act" upon a report of conviction from any tribal court in Oklahoma.
Gov. Kevin Stitt vetoed the bill, saying it would weaken the sovereignty of the Oklahoma state government. The governor noted the bill would have required state law-enforcement officials "to carry out tribal court adjudications, no questions asked."
Supporters of the legislation said it would address traffic-law violators convicted in tribal courts. But the language of the bill is not restricted to only that class of tribal court orders, leaving open the possibility that Oklahoma law-enforcement officers would be required to carry out a much wider range of duties on behalf of tribal courts.
That could have potentially included tribal court orders issued as a result of the "Anti-Harassment Act of 2021," which was enacted by the Cherokee council on June 14, 2021.
Under that tribal law, Cherokees who say they have suffered harassment may obtain a restraining order after a hearing. An anti-harassment protection order can be issued via an "ex parte" process—one in which action is taken without the presence of both parties—and the order can be issued "without notice."
When an order is issued, the Cherokee law says that the tribal court "shall order the respondent to surrender, and prohibit the respondent from possessing, all firearms and any dangerous weapons."
The Cherokee law includes an expansive definition of "unlawful harassment," which it says can include any conduct "directed at a specific person which seriously alarms, annoys, harasses, or is detrimental to such person." The law's definitions include electronic communications—a category that can include social media posts or tweets—as part of the "pattern of conduct composed of a series of acts over time, however short," that may trigger the law's penalties.
Spencer said HB 3501 flew under the radar for many Oklahoma gun owners until Stitt vetoed it, but that officials with his organization are "definitely" concerned about the potential impact on citizens' gun rights if measures like HB 3501 become law.
Notably, if HB 3501 required officials with the Oklahoma Department of Public Safety to help tribal nations enforce their "red flag" gun laws, only Oklahomans of American Indian heritage would have been targeted, because state law bars officials from enforcing similar restrictions elsewhere.
In 2020, OK2A successfully lobbied for passage of legislation that bans state law enforcement from using federal funds in support of "red flag" laws that authorize seizure of citizens' weapons without conviction for a crime.
That 2020 legislation, Senate Bill 1081, created the "Anti-Red Flag Act" and prohibits state agencies and political subdivisions from "accepting any grants or funding to implement any statute, rule or executive order, judicial order or judicial findings that would have the effect of forcing an extreme risk protection order against or upon a citizen of this state." The law defines an "extreme risk protection order" to include a "warrant issued by a court or signed by a magistrate or comparable officer of the court, for which the primary purpose is to reduce the risk of firearm-related death or injury" by prohibiting an Oklahoman from "owning, possessing or receiving a firearm" or mandating that citizens "surrender" their firearms.
"Red flag" laws typically allow government officials to seize weapons from individuals alleged to be a danger to others, but who have not been arrested for or convicted of any crime. Opponents of "red flag" laws say they deprive citizens of their basic constitutional rights.
A 2020 review by the Rand Corporation found that no qualifying studies showed extreme risk protection orders decreased any of the eight outcomes reviewed, including violent crime, unintentional death, mass shootings, and suicide.
Jacob Sullum, senior editor at the libertarian Reason magazine, has written often about "red flag" laws and noted, "Without adequate safeguards, respondents can lose their constitutional rights based on little more than an aggrieved individual's unverified assertions."
State Sen. Nathan Dahm, R-Broken Arrow, authored Oklahoma's "Anti-Red Flag Act." He also opposed HB 3501, although Dahm said he was unaware of the Cherokee "Anti-Harassment Act" when he cast his vote of opposition. However, Dahm said he was concerned that HB 3501 could force Oklahoma law-enforcement officials to assist in tribal efforts that might not pass muster under state law.
"I wasn't aware of that, in particular, but that was my concern was that there could be some of those types of things by giving that jurisdiction over," Dahm said.
Following Stitt's veto of HB 3501, the Inter-Tribal Council of the Five Civilized Tribes—a group that includes the Cherokee, Choctaw, Chickasaw, Muscogee (Creek), and Seminole nations—issued a brief statement calling for lawmakers to override Stitt's veto.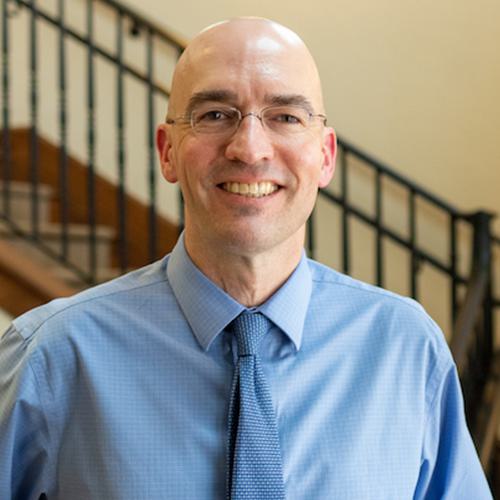 Ray Carter
Director, Center for Independent Journalism
Ray Carter is the director of OCPA's Center for Independent Journalism. He has two decades of experience in journalism and communications. He previously served as senior Capitol reporter for The Journal Record, media director for the Oklahoma House of Representatives, and chief editorial writer at The Oklahoman. As a reporter for The Journal Record, Carter received 12 Carl Rogan Awards in four years—including awards for investigative reporting, general news reporting, feature writing, spot news reporting, business reporting, and sports reporting. While at The Oklahoman, he was the recipient of several awards, including first place in the editorial writing category of the Associated Press/Oklahoma News Executives Carl Rogan Memorial News Excellence Competition for an editorial on the history of racism in the Oklahoma legislature.