Budget & Tax
Ray Carter | March 9, 2021
Voters could receive cost estimate for ballot measures
Ray Carter
In future elections Oklahoma voters may be provided the estimated cost of ballot measures and potential funding sources under legislation approved by the Oklahoma Senate.
Senate Bill 947, by Sen. Paul Rosino, would require that the ballot description for any initiative petition or referendum measure include financial data.
Under the bill, any entity that successfully promotes an initiative petition or referendum measure that involves a fiscal impact would have to provide the state with a proposed 300-word ballot description of which 100 words would be dedicated to describing the financial impact to Oklahoma government.
The legislation requires that the description must include the potential cost of the ballot measure as well as any "potential source of funding including but not limited to federal funding or legislative appropriation which may require imposition of a new tax, increase of an existing tax, or elimination of existing services."
Rosino said the legislation was drafted with input from the office of Attorney General Mike Hunter.
Critics suggested the bill would deter initiative petitions.
"Are there any concerns that this is going to have a chilling effect on the public exercising their rights for initiative petitions?" asked Sen. Kay Floyd, D-Oklahoma City.
Floyd described the proposed ballot description as "a 300-word essay" that would have to answer numerous questions and suggested that could leave the general public "intimidated by all these requirements and simply not file as many petitions as we've seen them doing in the past."
Rosino, R-Oklahoma City, said the legislation adds only 100 words to a proposed ballot title "so they can explain where the cost may come from."
SB 947 passed the Senate on a 36-8 vote that broke along party lines with Republicans in support.
Similar legislation has already passed the Oklahoma House of Representatives this year. Each measure now proceeds to the opposite legislative chamber.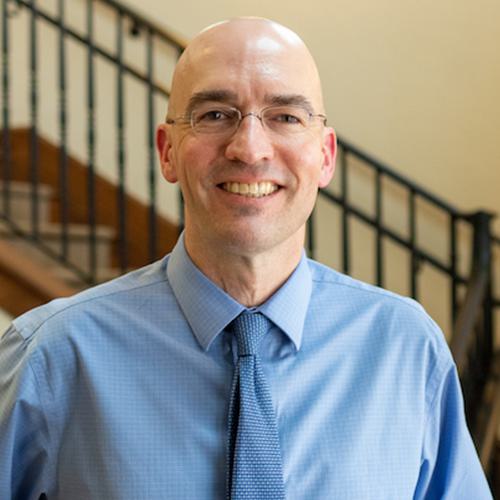 Ray Carter
Director, Center for Independent Journalism
Ray Carter is the director of OCPA's Center for Independent Journalism. He has two decades of experience in journalism and communications. He previously served as senior Capitol reporter for The Journal Record, media director for the Oklahoma House of Representatives, and chief editorial writer at The Oklahoman. As a reporter for The Journal Record, Carter received 12 Carl Rogan Awards in four years—including awards for investigative reporting, general news reporting, feature writing, spot news reporting, business reporting, and sports reporting. While at The Oklahoman, he was the recipient of several awards, including first place in the editorial writing category of the Associated Press/Oklahoma News Executives Carl Rogan Memorial News Excellence Competition for an editorial on the history of racism in the Oklahoma legislature.