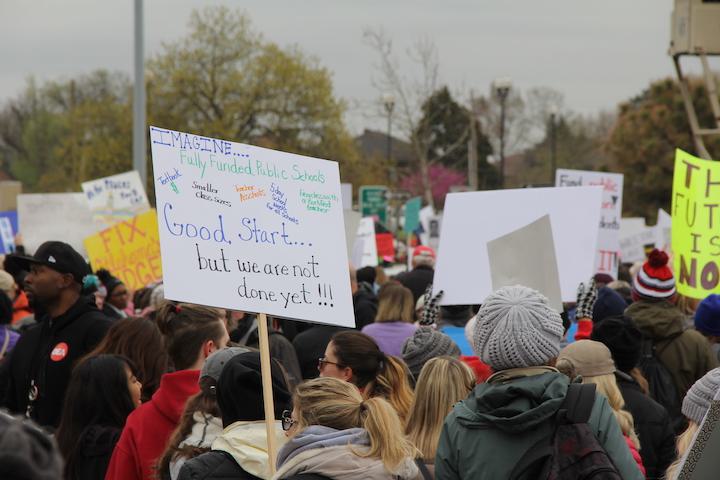 Education
Ray Carter | February 5, 2020
Will 2020 see union reform?
Ray Carter
While visiting with teachers in his office during teacher walkouts and associated Capitol rallies in 2018, state Rep. Mark Lepak became aware of the gap that existed between many educators and the union leaders who supposedly represented them.
"They would be holding union talking points," Lepak said. "And I remember this very vividly: I pointed to the paper a lady was holding and said, 'Your leadership is going to say …' and I got cut off. 'They don't represent me!' I thought she was a member and she has the talking points in her hand, but she was mad at them. As the days went by, I detected a similar dissatisfaction among other teachers."
That was one of many such conversations that prompted Lepak to subsequently file several bills "to be responsive to what I heard" and strengthen workers' rights and protections, addressing the problems raised by teachers during the walkout.
Lepak isn't the only lawmaker to file legislation on such issues. Several measures addressing union reforms could receive a vote during the 2020 legislative session.
House Bill 1946, by Lepak, would require all Oklahoma public school districts to "hold a secret ballot election for all employees in any bargaining unit represented by an existing employee organization to determine whether the organization retains the support of a majority of all employees in the bargaining unit."
The elections would have to occur over a five-day period, and a majority of teachers or other school employees would have to support the new certification of a union for the union to remain the employees' representative.
"A lot of teachers walking the halls weren't even born the last time their district employees voted on whether or not they wanted that union to represent them," noted Lepak, R-Claremore.
He said HB 1946's recertification provisions are important because under current law decertification requires individual teachers to go public with their effort—a move that can involve great career risk.
"It requires an individual to stand up and challenge an organized, politically active entity," Lepak said. "And when individuals try to lead efforts like that, retribution can be swift and strong. I've certainly seen that in the private sector."
He said mandating routine recertification reduces the chance of union-member intimidation and increases the chance of honest voting.
"This isn't an anti-union bill," Lepak said. "They serve a good purpose. I just think the people unions purport to represent need to have a say on a regular basis as to whether or not that union continues to represent them. Collective bargaining is one thing; political activity takes it to a whole different level."
Other lawmakers apparently agree. Senate Bill 707 by Sen. Gary Stanislawski, R-Tulsa, and Senate Bill 1716 by Sen. Nathan Dahm, R-Broken Arrow, also require recertification votes for teacher unions.
Under another part of HB 1946, school districts would be barred from making "payroll deductions for any public employee association or organization or professional organization that collectively bargains on behalf of its membership." Instead, union members would handle payment of their dues separately, just as they typically do for most other personal bills.
Dahm has also filed a "paycheck protection" measure, SB 1724, that contains provisions similar to those in HB 1946.
And Dahm has filed legislation to give teachers the right to independently negotiate with a school district employer.
Under Senate Bill 1480, teachers would have "the ability to independently negotiate with their employer regardless of the existence" of a union. Under the legislation, independent negotiating could be conducted on issues regarding pay, wages, hours of employment, adjustment of grievances "or other terms and conditions of employment."
The proposed law also states, "Nothing in any collective bargaining agreement shall limit an employee's ability to negotiate with his or her employer or address his or her grievances directly with his or her employer, nor shall a resolution of any such negotiation or grievance be controlled or limited by the terms of a collective bargaining agreement."
During the walkout, Lepak said he also became aware of "teachers who didn't want to be at the Capitol but felt like they had to be there." In some instances, there were reports of teachers who had been required to attend the protests or even sign in, although Lepak says he had no direct evidence of that.
In response, he filed legislation to provide legal safeguards to better protect teachers from being compelled to engage in political activity.
Under House Bill 1945, "No state employee, employee of a school district or any other person shall be compelled to participate in political advocacy." Violations of the proposed law would be subject to a $100 fine.
Should the proposed union measures pass, they may accelerate a trend already underway. Oklahoma is a "right to work" state, meaning teachers cannot be required to join a union as a condition of employment. Increasingly, many are opting out.
Recent Internal Revenue Service filings show that Oklahoma Education Association (OEA) membership declined another 2 percent, to 18,725, in 2018 (the most recent year available), continuing a pattern of decline that has been ongoing for decades. As of 2017, OEA membership was down more than 44 percent from 1993-94 levels, according to data compiled by labor analyst Mike Antonucci. The OEA's revenues also declined by 10.7 percent in 2018.
While the OEA remains the state's largest union for teachers, it now represents less than half of the teaching workforce in Oklahoma. According to the Oklahoma State Department of Education, Oklahoma has 43,056 classroom teachers.
One possible reason for the teacher exodus is that the union has staked out many positions on the liberal end of the political spectrum. In recent months, the OEA and/or its national parent, the National Education Association (NEA), have embraced many political stances far removed from classroom issues.
In May, the OEA condemned efforts to increase state savings even though those reserves could prevent school-funding cuts during future state economic downturns. The OEA also opposed Gov. Kevin Stitt's nominees for the State Board of Education.
In July, a delegation of roughly 60 OEA members participated in the NEA's Representative Assembly where attendees approved resolutions declaring support for "the fundamental right to abortion under Roe v. Wade," passage of a federal law that would allow students to select bathrooms based on gender identity rather than biological gender, calling on the U.S. government "to accept responsibility for the destabilization of Central American countries," and urging support for reparations for slavery.
Also in July, the OEA tweeted, "As teachers, we need to realize that teaching is a political act."
In September, the NEA urged its members, including OEA members, to lobby Congress to pass new gun-control laws.
The teacher who vehemently declared the union didn't speak for her—even as she held union talking points—may have been the most glaring example of the gap between a teachers' union and many of its members, but she wasn't the only such example Lepak encountered during the 2018 teacher walkouts.
"I'm not saying there was a teacher there that didn't know why they were there or didn't know what they were doing," Lepak said. "But I saw a lot of disconnect between what teachers were saying and what the unions themselves were saying."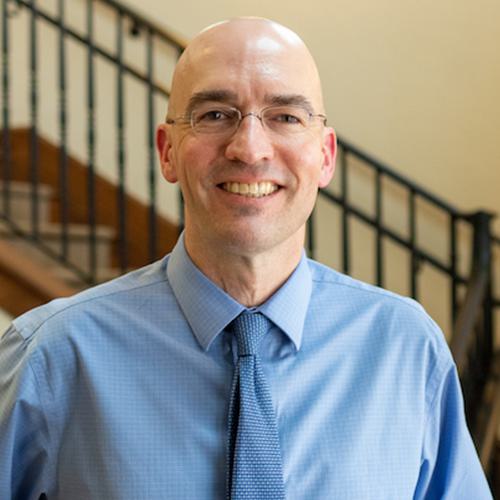 Ray Carter
Director, Center for Independent Journalism
Ray Carter is the director of OCPA's Center for Independent Journalism. He has two decades of experience in journalism and communications. He previously served as senior Capitol reporter for The Journal Record, media director for the Oklahoma House of Representatives, and chief editorial writer at The Oklahoman. As a reporter for The Journal Record, Carter received 12 Carl Rogan Awards in four years—including awards for investigative reporting, general news reporting, feature writing, spot news reporting, business reporting, and sports reporting. While at The Oklahoman, he was the recipient of several awards, including first place in the editorial writing category of the Associated Press/Oklahoma News Executives Carl Rogan Memorial News Excellence Competition for an editorial on the history of racism in the Oklahoma legislature.