Law & Principles
Trent England | October 26, 2016
Making Sense of This Year's State Questions
Trent England
Oklahoma voters will decide seven state questions on Election Day. The topics range from religious liberty to taxes, but there are two basic questions to ask about each proposal. First, what kind of law are we making? Five of the proposals amend the Oklahoma Constitution. The other two change state statutes. This matters because the Constitution is harder to change than other laws. If we make a mistake or wind up with unintended consequences, we might be stuck with it.

State Question 780 and 781 would change statutes. The first reclassifies some non-violent felony crimes (felonies are punishable by more than one year in state prison) to misdemeanor crimes (punishable by up to one year in county jail). State Question 781 takes the state's savings from putting less people in prison and distributes the savings to the counties for drug and mental health treatment. Because these are statutory changes, the legislature could make adjustments if necessary.

The second question is especially important for the five proposed amendments to the Oklahoma Constitution. How would each measure shift power between Oklahoma's legislative, executive, and judicial branches?

State Question 776 reiterates that the death penalty is constitutional in Oklahoma and says that the legislature, not judges, should set policies about how to carry out executions. Obviously, this measure shifts power from judges to legislators. So does State Question 790, which would repeal what is often called a "Blaine Amendment" from the Oklahoma Constitution.

ACLU attorneys and activist judges have used Blaine Amendments to secularize schools and strip away religious symbols from public property. This is what happened to the Ten Commandments Monument that once stood near the Oklahoma Capitol. A vote for State Question 790 would repeal the Blaine Amendment and reduce the power of judges.

State Questions 777 and 779, on the other hand, would shift power from legislators to judges. These are the most familiar measures to most voters. State Question 777 would give courts power to strike down agricultural laws passed by the legislature unless a judge believed a "compelling state interest" supported it. State Question 779 increases the sales tax rate by an additional one percent. About 40 percent of the tax increase funds would go to teacher pay, and the rest would go to other state education programs.

The most interesting part of State Question 779 is that it tries to shift power into the executive branch of government to avoid the legislative budget process. Basic civics teaches that legislators have the "power of the purse" because they represent the people. State Question 779 tries to limit this power by giving the State Board of Equalization authority over part of the budget process. In the end, of course, a dispute between the legislative and executive branches is likely to wind up before the courts.

Finally, State Question 792 reduces government power overall. Oklahoma has some of the most restrictive laws in the country when it comes to adults' access to alcoholic beverages. Many of these laws are in the Oklahoma Constitution, which is why State Question 792 is a constitutional amendment. It would allow the sale of refrigerated beer, allow beer and wine sales in ordinary grocery stores, and let liquor stores sell things other than liquor.

Part of the genius of the men who wrote the U.S. Constitution is evident in the basic questions they asked about how government would work. They knew that good intentions are not enough to make good policy. Of course, the best intentions can sometimes lead to terrible unintended consequences. As Oklahoma voters weigh these seven state questions, we should be sure to ask the basic questions about how much power government should have and where that power ought to reside.

Trent England is a vice president and fellow at the Oklahoma Council of Public Affairs and hosts The Trent England Show weekday mornings on 1640 AM. Disclosures: England is involved in the campaign supporting State Questions 780 and 781; OCPA is the temporary home of the Ten Commandments Monument and has been involved in litigation related to Oklahoma's Blaine Amendment.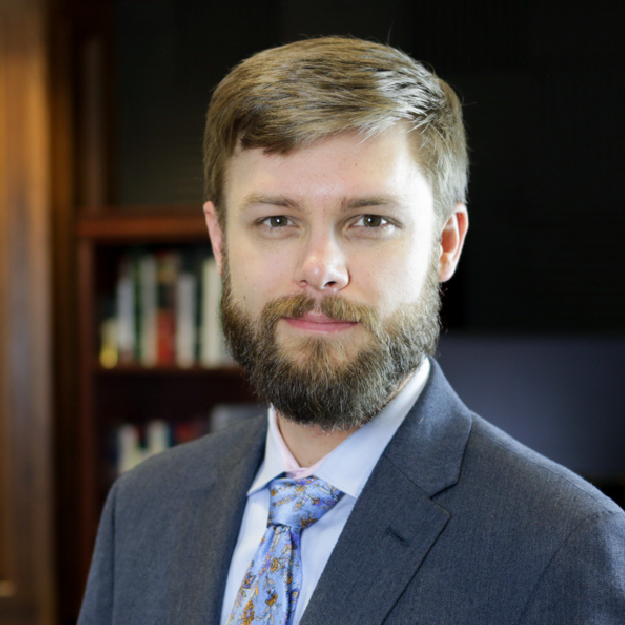 Trent England
David and Ann Brown Distinguished Fellow
Trent England is the David and Ann Brown Distinguished Fellow at the Oklahoma Council of Public Affairs, where he previously served as executive vice president. He is also the founder and executive director of Save Our States, which educates Americans about the importance of the Electoral College. England is a producer of the feature-length documentary "Safeguard: An Electoral College Story." He has appeared three times on Fox & Friends and is a frequent guest on media programs from coast to coast. He is the author of Why We Must Defend the Electoral College and a contributor to The Heritage Guide to the Constitution and One Nation Under Arrest: How Crazy Laws, Rogue Prosecutors, and Activist Judges Threaten Your Liberty. His writing has also appeared in the Wall Street Journal, USA Today, Washington Times, Hillsdale College's Imprimis speech digest, and other publications. Trent formerly hosted morning drive-time radio in Oklahoma City and has filled for various radio hosts including Ben Shapiro. A former legal policy analyst at The Heritage Foundation, he holds a law degree from The George Mason University School of Law and a bachelor of arts in government from Claremont McKenna College.