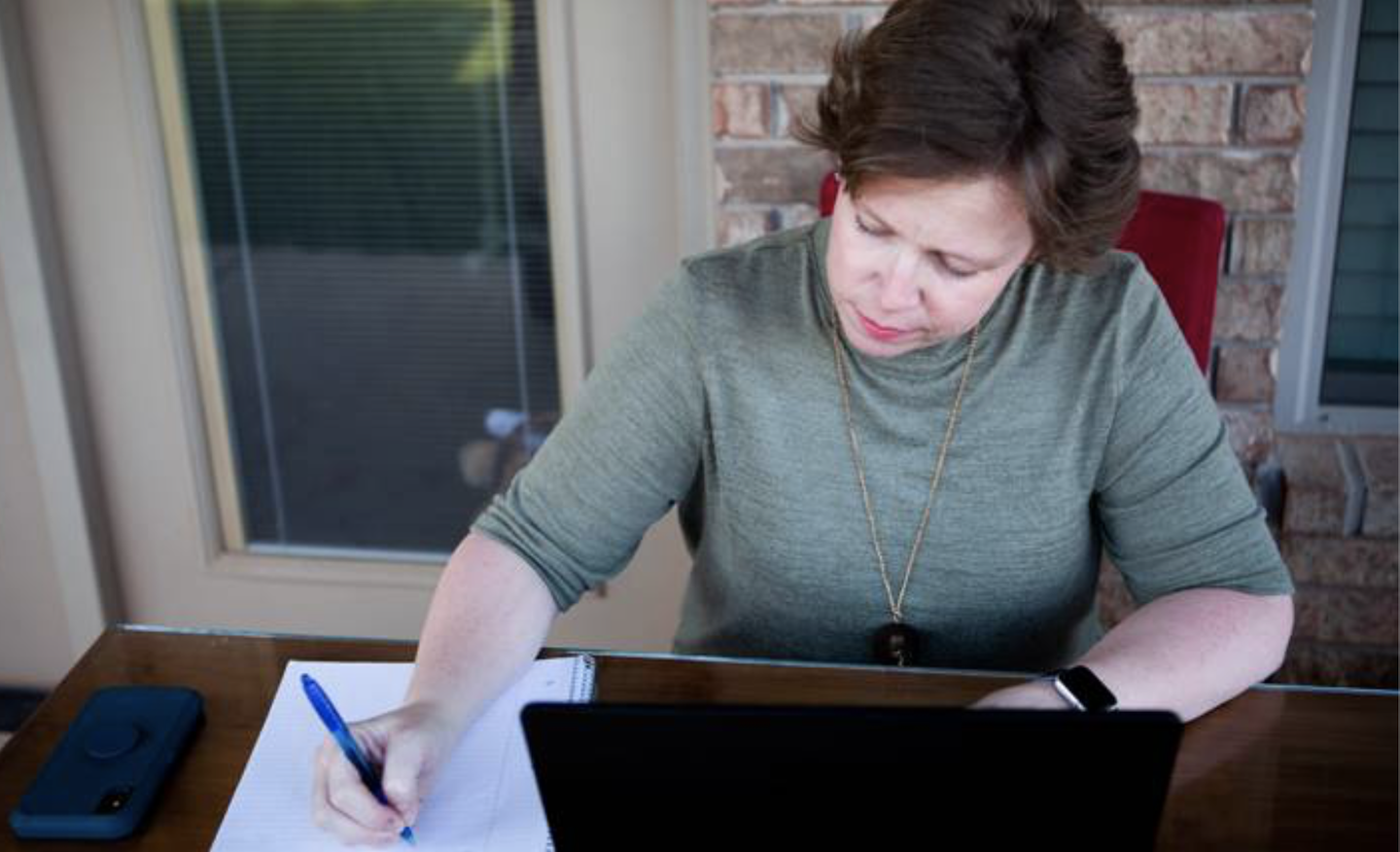 Culture & the Family
Mike Brake | May 7, 2021
For OKC councilwoman, OCPA Fears Fellowship was 'food for the soul'
Mike Brake
One of the goals of OCPA's J. Rufus Fears Fellowship program is to prepare and motivate those who share the organization's values for possible entry into public service.
One recent Fears Fellow, Tommie Johnson III, last year was elected sheriff of Oklahoma's most populous country. Comes now Barbara Young, Oklahoma City's newest city councilwoman, representing the city's southwestern Ward 3. For Young, participation as a Fears Fellow was "food for the soul" that ratified and strengthened views she had developed long before her first run for public office.
Daughter of a career Air Force serviceman, she was born at Keesler Air Force Base on Mississippi's Gulf Coast, then returned to her father's hometown of Oklahoma City after his retirement. She graduated from Putnam City High School in 1993, then studied political science and business at Oklahoma City Community College and the University of Central Oklahoma, where she said she was exposed to various points of view and not the leftist indoctrination that infects so much of higher education today.
"I grew up a big patriot, partly because of Dad's military service," Young said. She later served as an Oklahoma City 911 emergency dispatcher, from 1998 until 2001, which she described as "an eye-opening experience" that confirmed her view that public safety is a central function of local government.
Later she embarked on a career with Love's Travel Stops & Country Stores, where for the first 13 years she supervised new store construction, often working with various regulatory agencies in the states where Love's does business. More recently she has managed store remodeling projects.
"I will continue working there during my service on the City Council," Young said. Council members normally meet on alternate Tuesdays. Young said Love's management has been "most supportive" of her since she first announced she was running for office.
The Young household is a Love's one with both capital and lowercase letters; husband Michael is also a Love's manager, and they have a successful blended family with five children and five grandchildren.
Young had previously made unsuccessful runs for the Mustang Board of Education, where her children attend school. "It was good practice," she quipped. Then came the Fears Fellowship in the summer of 2020.
"It was a refresher course for me of what I had experienced from my college classes," she said. "It was awesome." A Fears classmate, Evan Handy, was a political consultant who wound up handling her council race.
Young said she had not firmly decided to run for the office until she visited with retiring incumbent Councilman Larry McAtee.
"I was talking with him about the MAPS 4 projects and how it was so important that there be transparency and accountability," she said. "He said I should really think about running for his seat."
Ward 3 spans a vast swath of west and southwest Oklahoma City, wrapping around Mustang, taking up much of south-central Oklahoma City and extending to the northwest as well.
"We have farmers and ranchers and inner-city neighborhoods," Young said.
The open seat drew six candidates for the primary election. Young ran second to Jessica Martinez-Brooks, wife of a Democratic state senator. Normally the leader in local primary elections goes on to win the runoff, but Young said her opponent failed to recognize how traditionally conservative the Ward 3 voters were.
Young openly labeled herself "Oklahoma City's voice of reason" and a "proud conservative." She said her doorstep encounters with voters harked back to many of the discussions from the previous summer's Fears Fellowship sessions.
"They were concerned with core services," she said. "They could not understand why we were spending money on bike lanes when they couldn't drive down a major artery without having to bill the city for damage to their car from a pothole."
Her voters "don't like big government," Young said, but they do want efficient government. Her two core issues—streets and public safety—emerged from her own experience and from conversations with voters and taxpayers.
Young said she is prepared to stand firmly for adequate police staffing and to resist radical calls for defunding police.
"I'm never going to be okay with us talking about taking funds out of the police budget until we are at full staffing," she said, recalling from her days as a 911 dispatcher that police staffing levels were always inadequate to fully handle the call volume that went through her headset.
She said she is concerned that "people don't want to be police officers" at a time when law enforcement is under attack from media and activists and when some members of the city council express sentiments that are less than supportive of officers.
Local government, she noted, "is all about managing relationships," something she has done and continues to do in her job at Love's. There are eight members of the Oklahoma City Council plus a mayor who frequently votes with the more leftwing council members from the inner-city wards, so her vote representing Ward 3 has the potential to be the deciding one on many issues.
Additionally, she has an opportunity to speak for a section of the city that has sometimes been ignored when priorities are set at City Hall, where the voices of the more heavily populated northside often come first. For example, since its founding in 1889, Oklahoma City has never had a mayor from south of the Canadian River, and at least three recent mayors have all lived in the Quail Creek development to the far north.
Fears Fellows tend to be more rooted in the community and in touch with the same voters who elected Young against heavy odds.

Mike Brake is a journalist and writer who recently authored a centennial history of Putnam City Schools. A former reporter at The Oklahoman (his coverage of the moon landing earned a front-page byline on July 21, 1969), he served as chief writer for Gov. Frank Keating and for Lt. Gov. and Congresswoman Mary Fallin. He has also served as an adjunct instructor at OSU-OKC, and currently serves as public information officer for Oklahoma County Commissioner Brian Maughan.