Higher Education
Brandon Dutcher & Frank Keating | February 23, 2015
High-Quality, Low-Cost College for Oklahomans
Brandon Dutcher & Frank Keating
As Oklahoma lawmakers begin their annual wrestling match with the state budget, they have an opportunity to consider innovative and more efficient ways to deliver basic services.
One such innovation, Western Governors University (WGU), was created 17 years ago by a bipartisan group of governors in the western United States. Frank Keating was Oklahoma governor at the time. His friend, Utah Governor Mike Leavitt, insisted on bipartisan partnership. All agreed that the focus must be on uncompromised excellence with a special focus on science, technology, English, and math. And that's what was done.
Today, WGU students are pursuing online degrees in education, business, information technology, and health fields.
"WGU does not receive any state government subsidy and is totally dependent on student tuition for funding," says Vance Fried, the Riata Professor of Entrepreneurship at Oklahoma State University. "Yet WGU's tuition is substantially lower than in-state tuition at Oklahoma's public regional colleges."
Fried points out that WGU's annual tuition is around $4,000. "Compare this to the University of Central Oklahoma, for example, where in-state tuition is $7,230 (tuition and mandatory fees for a business undergraduate taking 30 hours in a year). In addition, the state gives UCO about $8,460 to subsidize each in-state student.
"So a student saves $3,230 ($7,230 - $4,000) by going to WGU, and Oklahoma taxpayers save $8,460. Indeed, WGU is so much cheaper that the state could pay the student's full tuition and still save $4,460 ($8,460 - $4,000)."
But what about quality? Well, last year the National Council on Teacher Quality ranked WGU's secondary-teacher-preparation program as the best in the nation. By way of comparison, Oklahoma's top performers were the University of Oklahoma (tied for 57th) and Northwestern Oklahoma State University (tied for 87th).
In 2013, WGU conferred more degrees in STEM education than any other institution in the nation.
Unsurprisingly (given that WGU is competency-based), surveys of employers who have hired WGU graduates show that 99 percent say they meet or exceed their expectations.
For far too long, our annual state budgeting process has been one of constantly robbing one function to increase another, with the result that both often deliver poor service to the taxpayers.
We continue to plow ahead spending vast sums on service-delivery models that often date to 1907. And we continue to subsidize several institutions where fewer than a third of the students manage to graduate, even in six years.
Is this a wise use of resources? The dollars that policymakers extract each year from taxpayers are precious. Isn't it time they looked for better and more efficient ways to spend them?
For example, policymakers could simply provide vouchers to encourage students to attend WGU and similar high-quality, low-cost schools.
Or, following the lead of Indiana, Texas, Washington, Tennessee, and Missouri, they could enter into partnership with WGU.
Making college tuition-free for some Oklahomans while simultaneously saving the state money seems like a win-win to us.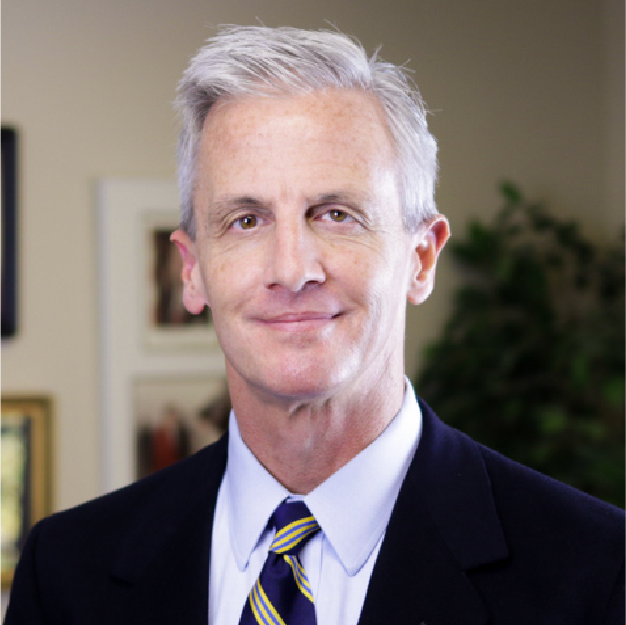 Brandon Dutcher
Senior Vice President
Brandon Dutcher is OCPA's senior vice president. Originally an OCPA board member, he joined the staff in 1995. Dutcher received his bachelor's degree in political science from the University of Oklahoma. He received a master's degree in journalism and a master's degree in public policy from Regent University. Dutcher is listed in the Heritage Foundation Guide to Public Policy Experts, and is editor of the book Oklahoma Policy Blueprint, which was praised by Nobel Prize-winning economist Milton Friedman as "thorough, well-informed, and highly sophisticated." His award-winning articles have appeared in Investor's Business Daily, WORLD magazine, Forbes.com, Mises.org, The Oklahoman, the Tulsa World, and 200 newspapers throughout Oklahoma and the U.S. He and his wife, Susie, have six children and live in Edmond.
Frank Keating
Former Oklahoma Governor
Frank Keating was governor of Oklahoma from 1995 to 2003. His 30-year career in law enforcement and public service also included service as an FBI agent, U.S. Attorney and state prosecutor, and Oklahoma House and Senate member. He served Presidents Ronald Reagan and George H.W. Bush in the Treasury, Justice, and Housing departments. He now serves as president and CEO of the American Bankers Association.