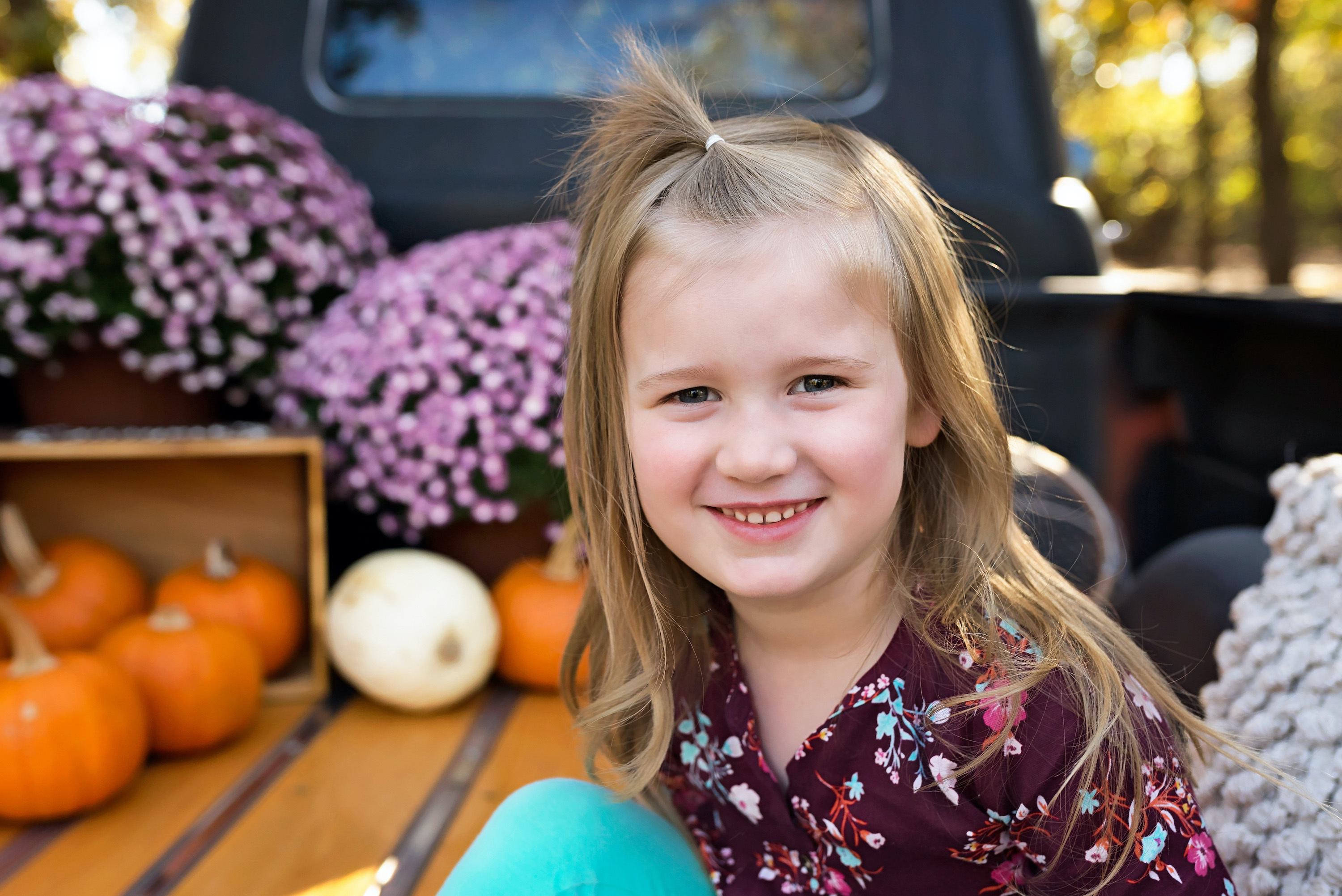 Education
Staci Elder Hensley | January 6, 2020
Tax-credit scholarships help kids find the right fit
Staci Elder Hensley
"I have an irreplaceable peace of mind knowing her mind and spirit are being nurtured simultaneously."
"What better way to show a child the value of generosity than the opportunity to receive the gift of an individualized education?"
"We really try to focus on memorable family time, and the gift of Lily's scholarship has given us just that."
These are just a few of the comments shared with this reporter recently by three families whose young children are having an exceptional educational experience, thanks to financial support from the Oklahoma Equal Opportunity Education Scholarship program.
Now eight years old, the program allows nonprofit scholarship-granting organizations to provide tuition assistance to eligible elementary and secondary students so they can attend an accredited private school that fits their specific educational needs and goals. Donors to a scholarship-granting organization receive a state tax credit.
The largest scholarship-granting organizations in Oklahoma are the Opportunity Scholarship Fund (OSF), the Tulsa-based GO for Catholic Schools, and the Catholic Schools Opportunity Scholarship Fund in Oklahoma City.
Most parents who opt for private schools do so because they want a more personalized curriculum, smaller class sizes, a more structured environment and, often, a faith-based atmosphere. A sizable percentage also are seeking to improve the educational experience for a child who has special needs or those who have had negative experiences in public school.
One huge fan of the tax-credit scholarship program is Amber Rickman, whose five-year-old daughter, Payten, is thriving in her first year at Immanuel Lutheran Christian Academy in Broken Arrow.
"We know that our children are getting a tremendously better quality of education, where the focus is more on educating our children for success in life rather than how to take government-mandated tests." —Karen McNutt
"I was looking for smaller class sizes with greater individual attention, as well as a school that would cultivate Payten's natural leadership abilities and generosity," Rickman said. "Oklahoma public schools lack the ability to meet every child's needs due to overcrowded classrooms, outdated textbooks, and dwindling resources, among a plethora of other hurdles.

"As a single parent, the OSF scholarship has been invaluable in shaping my child," she added. "For this I am eternally grateful. What has more impact on the heart and mind of a child than to see a community rally together to bless them and in turn their family? I believe the OSF scholarship will lead to adults who will lift up others."
Chelsea Reynolds, whose daughter Lily is also beginning elementary school, said her family is having an equally positive experience.
"Lily comes home from school full of enthusiasm and joy," she said. "Her love for school reinforces that we as parents made the right decision and are setting her up for success in education and life."
Education is a high priority for her family, Reynolds added, and private school was always the goal. She and her husband both work full time, and having the scholarship allows them to prioritize family time, instead of having to work longer hours or get second jobs to cover the costs of private education.
"Having assistance from OSF made our dream a reality," she said. "Lily has access to the best of the best—the teachers, the staff, and the curriculum. For our family there couldn't be a better match."
Karen McNutt and her husband, who are parents to Kaleb, Kaden, and Parker, said their experience with OSF also has been transformative for her family. Kaleb is in 5th grade and Kaden is in 2nd grade at Christian Heritage Academy (CHA). Both boys are scholarship recipients.
"We have always wanted our children to have the best academic opportunities and felt that they would not be adequately challenged in public schools," McNutt said. "Without financial assistance from the OSF it would have been near impossible to move our children to Christian Heritage Academy this year. Our children have grown exponentially in such a short time."
For many people, it's a surprise to discover that there is tuition help available for younger children. Most parents learn about the program by word of mouth or through participating schools. Reynolds discovered the Opportunity Scholarship Fund when she was researching private schools and saw an OSF link on a school website.
"When I thought of scholarships, I thought of college," Reynolds said. "It never crossed my mind that financial assistance would be available for primary school. I thought that if (these schools) are promoting OSF, then it was definitely worth looking into."
McNutt said she agrees that the program isn't as well-known as it should be.
"I think there are a lot of misconceptions about school choice, in that private schools are only for wealthy families, or people with certain personal or political connections," she said. "Most people are probably unaware that there are scholarships, grants, and other financial aid opportunities available. We know that, thanks to OSF, our children are getting a tremendously better quality of education, where the focus is more on educating our children for success in life, rather than how to take government-mandated tests."
All three moms said they strongly encourage qualifying parents who are dissatisfied with their child's public school experience to apply.
"I would say go for it," Rickman said. In addition to an outstanding education, "I feel the guidance and love that my daughter receives because of the OSF scholarship bestows not only respect, responsibility, and accountability, but also allows her to witness the impact of a servant's heart."
She added, "There is no greater freedom for a parent than the ability to look beyond financial hardships for their child's educational needs, and without a tax-credit scholarship I would never have been able to choose a more focused education for my child. I also believe that the opportunity to choose a Christ-centered education because of tax-credit scholarship will be an invaluable investment in the lives of our future leaders and their ability to shape generations to come."
To learn more about the program and determine if your child is eligible, click here.
Staci Elder Hensley
Independent Journalist
Former newspaper reporter Staci Elder Hensley is a freelance writer, editor, and columnist. A graduate of the University of Oklahoma, she is a former news coordinator for both the Oklahoma Tourism and Recreation Department and the University of Oklahoma Health Sciences Center. She served as a regular columnist for The Daily Oklahoman and Distinctly Oklahoma magazine, and her credits also include articles produced for multiple state and national publications, including The Journal Record, The New York Times, The Dallas Morning News, and others.