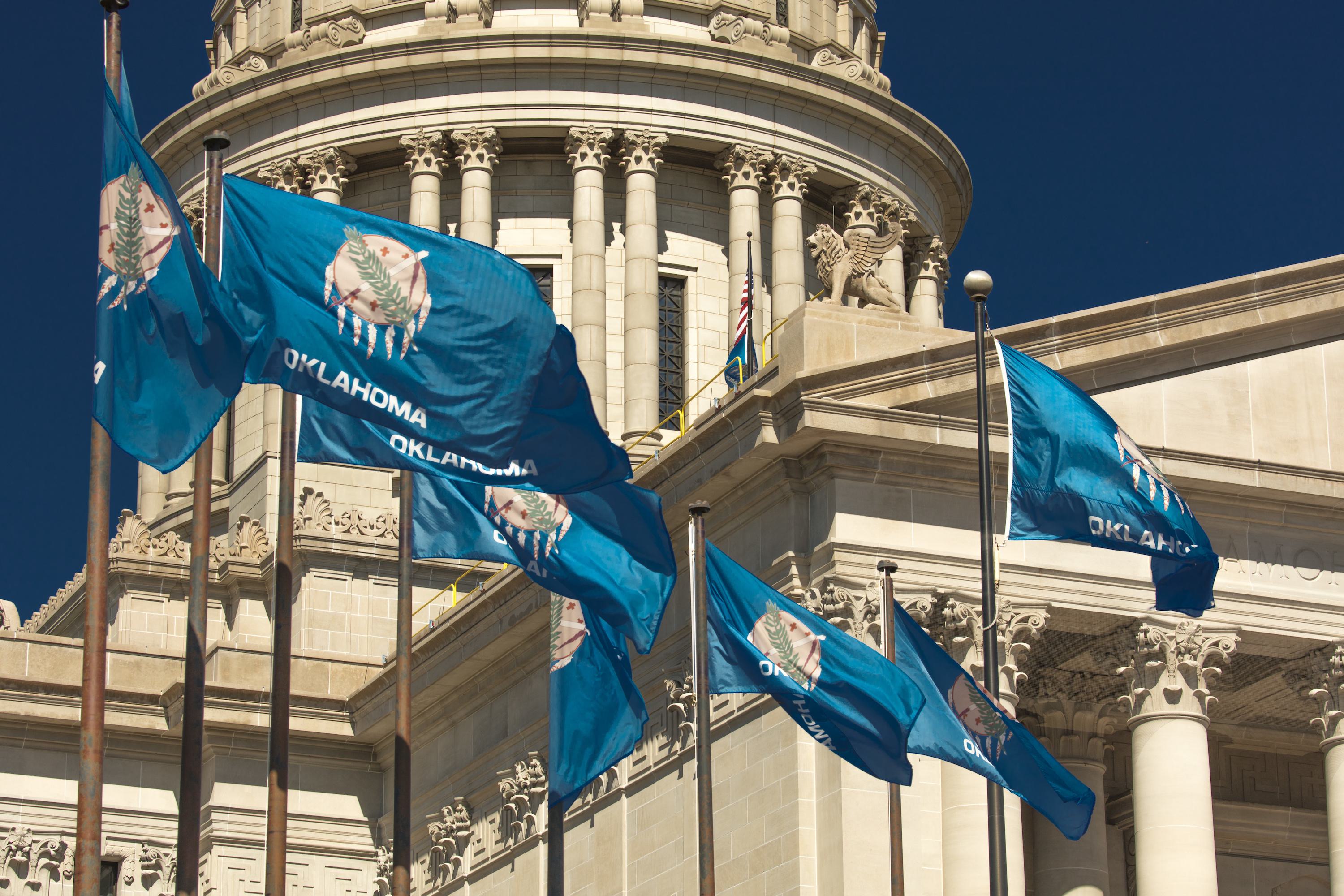 Law & Principles
Staff | April 20, 2021
OCPA applauds Treat's changes to HB 1236
Staff
Contact: Sheridan Betts
Phone: 405-724-2464
OCPA applauds Treat's changes to HB 1236
OKLAHOMA CITY (April 20, 2021)— Jonathan Small, president of the Oklahoma Council of Public Affairs, issued the following statement to praise proposed changes to House Bill 1236, which would amend the duties of the office of the Attorney General to include monitoring and evaluating "any action by the federal government" to "determine if such actions are in violation of the Tenth Amendment to the Constitution of the United States." The bill would create a State Reserved Powers Protection Unit within the AG's office to perform those functions and challenge unconstitutional federal actions in court.
"Under a prior administration, the Office of the Attorney General had a similar division with dedicated staff and resources focused on combatting federal overreach and abuses of power," Small said. "The proposed amendments to HB 1236 would restore that office and put sharper teeth and accountability into HB1236. We applaud Senate President Pro Tem Greg Treat's wisdom in making HB1236 the best possible tool it can be to defend the constitutional powers that the U.S. Constitution has granted to Oklahoma and other states."
The Oklahoma Council of Public Affairs is a free-market think tank that works to advance principles and policies that support free enterprise, limited government, individual initiative, and personal responsibility.
-30-