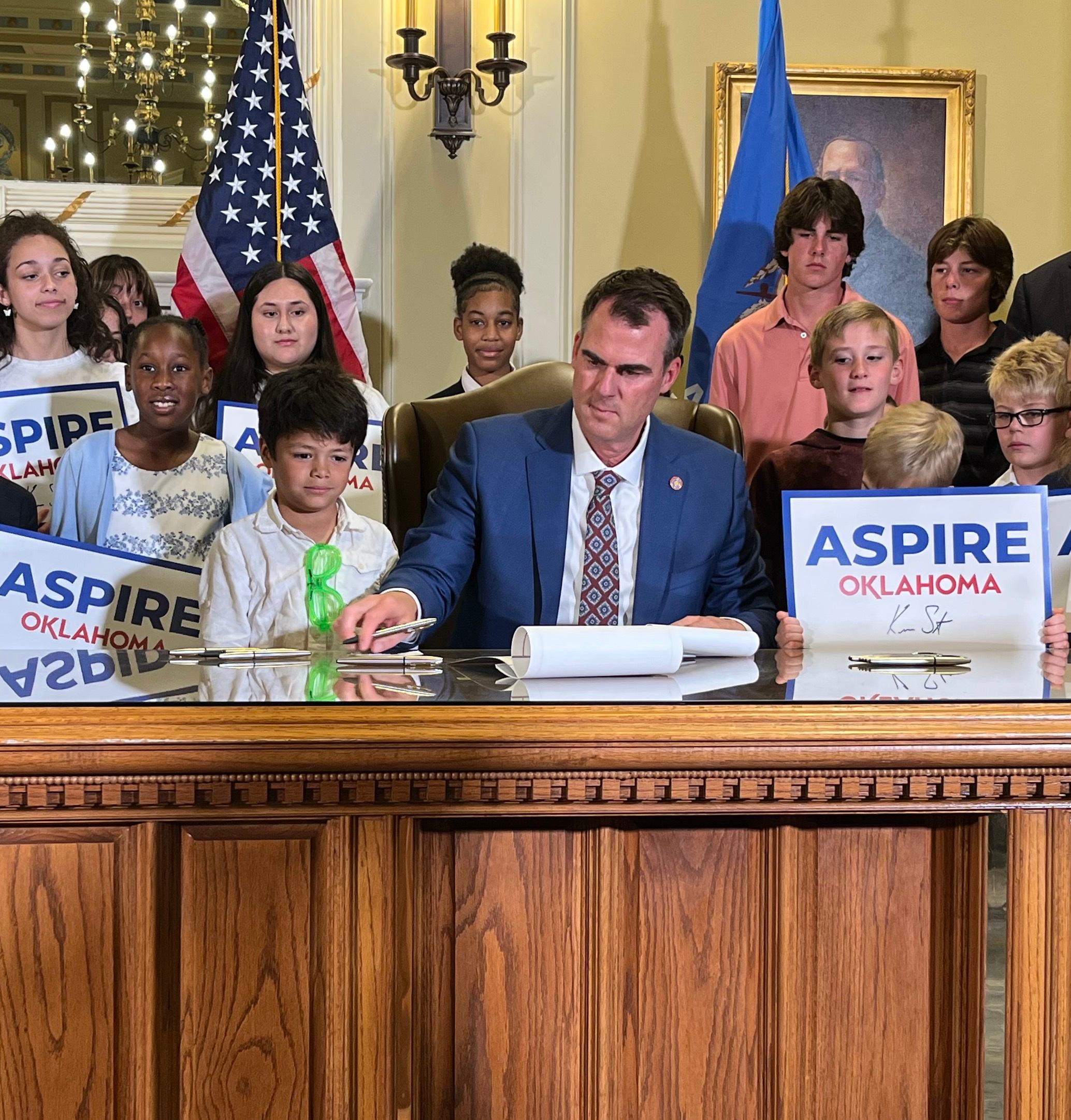 Education
Staff | May 25, 2023
OCPA: School choice law will change lives
Staff
Oklahoma Council of Public Affairs President Jonathan Small said the creation of refundable tax credits to help families pay for private school and homeschooling will positively impact children's lives for years to come.
"The Oklahoma Parental Choice Tax Credit Act opens the door of educational opportunity for families across our state, making it possible for families to choose from an array of school options regardless of their financial status," Small said. "This bill doesn't simply provide tax credits. Instead, it provides many families with that most precious commodity: hope for their children."
House Bill 1934, which creates the Oklahoma Parental Choice Tax Credit Act, was signed into law at a ceremony today. The law provides refundable tax credits of $5,000 to $7,500 per child to cover the cost of private school tuition with the size of the credit tied to income. Families who homeschool qualify for a tax credit of $1,000 per child.
The credit will cover much, and in many cases all, of the cost of tuition at most private schools in Oklahoma.
"Today's bill signing was the culmination of many years of work by a wide range of Oklahomans," Small said. "It is impossible to provide an exhaustive list of those who made today possible, but it includes Governor Kevin Stitt and State Superintendent Ryan Walters, whose election campaigns last year focused on school choice and provided a clear electoral mandate for change; Senate President Pro Tempore Greg Treat; Sens. Julie Daniels, Shane Jett, Kristen Thompson, Ally Seifried, Dave Rader, Rob Standridge and Adam Pugh; state Reps. Chad Caldwell, Toni Hasenbeck, Mark Lepak, Kyle Hilbert, John Kane, Chris Banning, Rhonda Baker, and all the lawmakers who supported this important bill. As House Common Education Committee Chair Rhonda Baker put it so perfectly, 'Parents have made it very clear to us that they've got to have choices about what's best for their children.'"