Health Care
Trent England | April 26, 2016
Will Oklahoma Push the Poorest into the Failing Obamacare Exchange?
Trent England
Last week, the nation's largest health insurance company, UnitedHealth, confirmed it will pull out of the Obamacare exchange in Oklahoma and most other states. This is one more symptom of the failure of Obamacare. Oklahomans have opposed Obamacare from the very beginning, and most of our politicians claim to agree with their voters.
Yet some of these same politicians are now working to bring Pres. Obama's Medicaid expansion to Oklahoma under the guise of "rebalancing." The worst part of this plan is it would force the state's poorest families into the failing insurance exchange.
Michael Cannon explained in Forbes what the UnitedHealth announcement means.
Last month, the Blue Cross Blue Shield Association, whose members are the largest players in the Exchanges, reported that Exchange enrollees are costlier than those with employer-based coverage, consuming on average 22% more care.
UnitedHealth generally didn't have the lowest-cost premiums in the Exchanges. The fact that it still lost money provides further evidence of significant adverse selection. It suggests high-cost patients are shopping for the most comprehensive benefits, regardless of premium; that UnitedHealth offered coverage that was attractive to the sick; and the company thus attracted a particularly costly group of enrollees.
OCPA has called repeatedly for Medicaid reforms that would control costs while ensuring the most vulnerable receive quality care. Instead of pursuing such reforms, bureaucrats at the Oklahoma Health Care Authority have spent years finding ways to increase their power and grow their budgets. That is what most bureaucracies do. It is surprising, however, that some legislators seem willing to violate campaign promises and make a short-term compromise that would throw the most vulnerable into a failing system. That is a measure of a far more serious kind of failure.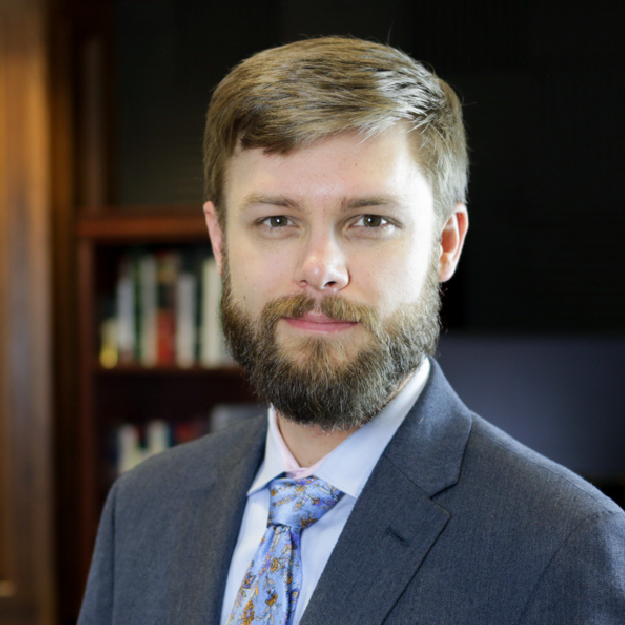 Trent England
David and Ann Brown Distinguished Fellow
Trent England is the David and Ann Brown Distinguished Fellow at the Oklahoma Council of Public Affairs, where he previously served as executive vice president. He is also the founder and executive director of Save Our States, which educates Americans about the importance of the Electoral College. England is a producer of the feature-length documentary "Safeguard: An Electoral College Story." He has appeared three times on Fox & Friends and is a frequent guest on media programs from coast to coast. He is the author of Why We Must Defend the Electoral College and a contributor to The Heritage Guide to the Constitution and One Nation Under Arrest: How Crazy Laws, Rogue Prosecutors, and Activist Judges Threaten Your Liberty. His writing has also appeared in the Wall Street Journal, USA Today, Washington Times, Hillsdale College's Imprimis speech digest, and other publications. Trent formerly hosted morning drive-time radio in Oklahoma City and has filled for various radio hosts including Ben Shapiro. A former legal policy analyst at The Heritage Foundation, he holds a law degree from The George Mason University School of Law and a bachelor of arts in government from Claremont McKenna College.