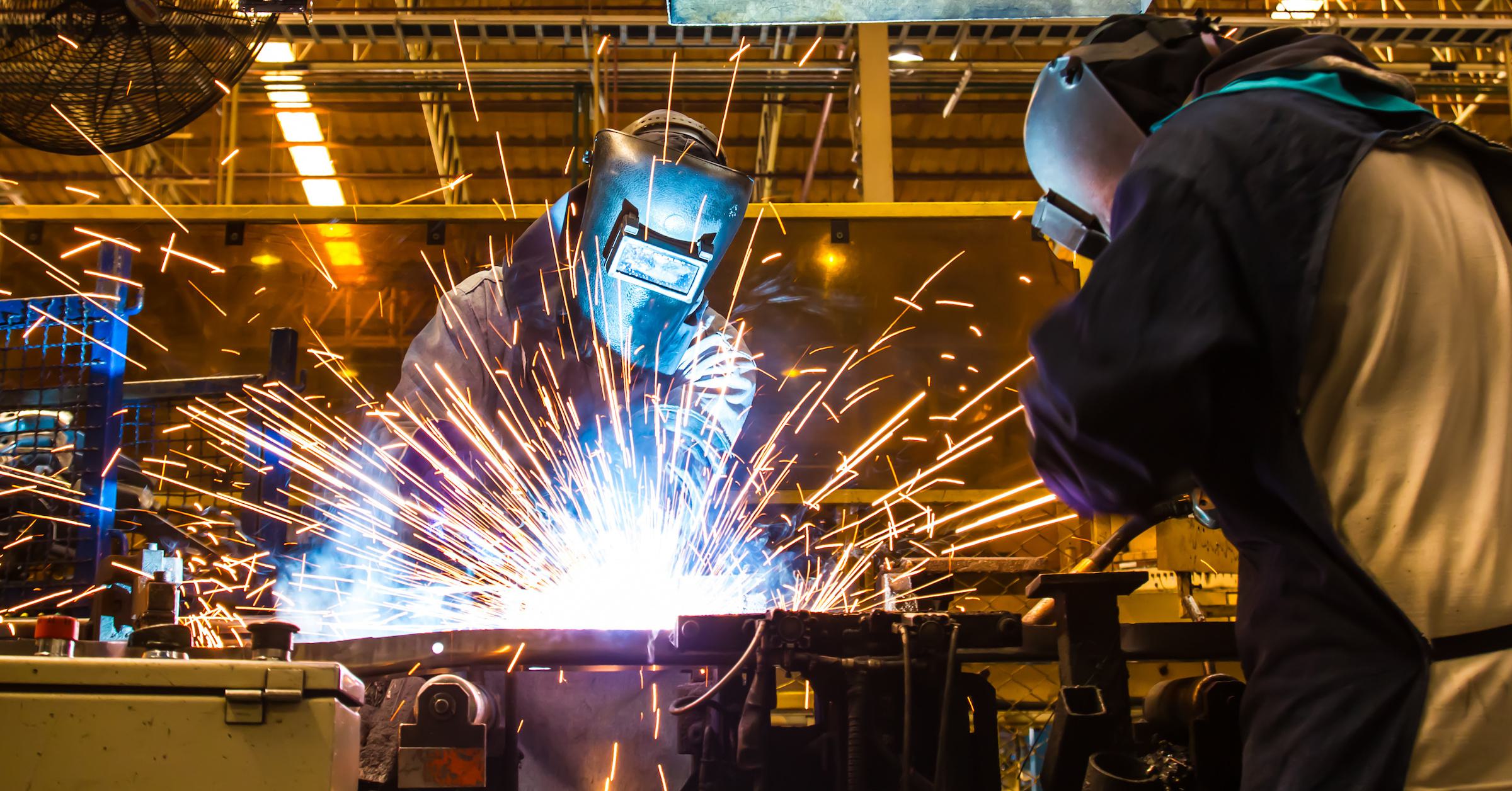 Good Government
Mike Brake | January 31, 2019
Workers' comp reforms brought Oklahoma out of the dark ages
Mike Brake
It seemed like the dark ages to many Oklahoma employers. In the mid-1990s, Oklahoma remained one of just two states with an antiquated, expensive, adversarial, lawyer-driven court system for handling workers' compensation cases. And prospects for reform, despite proposals by a new governor named Frank Keating, were dim given the balance of power in the Legislature.
"Bottom line, it was a corrupt system," recalled John Hanes, who was then CEO of a large company with eight manufacturing facilities in seven states, including Oklahoma. Hanes wrote an article in 1995 for Perspective, the new publication of a fledgling policy organization called OCPA.

"In 1992, we were faced with the decision to modernize a facility we owned in Oklahoma City or build a new plant for twice the amount in another location," Hanes wrote at the time. "The decision was made to relocate, and 300 jobs migrated from the state to Arkansas and Kansas."

Today, Hanes recalls that painful decision which he blamed on some basic arithmetic.

"Our workers' comp costs here [under the old system] were triple what they were in our other locations, $3,000 per employee here and $1,000 elsewhere." —John Hanes
"Our workers' comp costs here were triple what they were in our other locations, $3,000 per employee here and $1,000 elsewhere," he said. Oklahoma was home to just eight percent of his total workforce, but at least half of all expensive long-term disability claims were here. In fact, when state officials and local leaders in Ponca City offered his company attractive incentives to expand here in Oklahoma, he found that excess workers' comp costs would have eaten up virtually all of those perks.
"Oklahoma is past due for serious workers' comp reform," Hanes declared in 1995. Not only was the costly court system a disincentive to companies that might be considering moving to Oklahoma, it was such a powerful negative that some Oklahoma-based firms were being driven out of state.

Following Hanes' 1995 article, there were several pieces of legislation that enacted minor workers' comp reforms, but none addressed the central issue, the adversarial court system with its swarms of lawyers, including one who Hanes recalled arrived each day in a chauffeured luxury car.

Fast forward to 2013 and the passage of Senate Bill 1062, the landmark reform bill that replaced the old court system with a three-member workers' comp commission and new ways of handling claims.

That package of reforms may be the most significant pro-growth measure passed in Oklahoma since Right-to-Work, said Bob Gilliland, who was one of the first three commissioners appointed to oversee the new workers' comp system.

The numbers don't lie. Since the new system took effect early in 2014:

Workers' comp premium costs borne by Oklahoma businesses have declined from $961.5 million to $656.9 million, a 31.6 percent decline;
The number of new workers' comp cases filed each year has been essentially cut in half;
While six percent of cases were appealed under the old court system, just one percent are challenged under the Workers' Compensation Commission.
Oklahoma's rankings on two workers' comp charts tell the story best. Prior to the reforms, between 2008 and 2012, we ranked worst in the nation in the increase in workers' comp costs, at 19.8 percent. After the reforms, from 2012 to 2016, we were again number one—but this time for the most dramatic cost decrease in the nation, at 34.3 percent.
"It's a great success," Gilliland said, but he noted that the workers' comp success story has come at the price of steady vigilance. Lawyers who saw their automatic 20 percent slice of disability awards slipping away filed repeated constitutional challenges against the new system.

"Fortunately, the courts have thoughtfully decided those questions," Gilliland said. "The efforts to water down the reforms did not succeed." He said bills have been filed to extend the life of the old workers' comp court beyond its scheduled sunset date in July of 2020, but they have failed to win legislative approval. Extending the life of the court would be bad policy, he said, since it has had seven years' notice to complete those cases.

"The mission is never accomplished when you are trying to deliver the best results to the injured worker," Gilliland said. He also noted that one dramatic result, the reduction of new workers' comp claims to about 50 percent of those filed under the court system, is actually benefiting workers in ways that may not be obvious.
"That package of workers' compensation reforms may be the most significant pro-growth measure passed in Oklahoma since Right-to-Work." —Bob Gilliland
Those unfiled cases are mostly marginal ones that lawyers used to add to their caseloads in hopes of winning an award. Now, workers and employers are working together to find alternative ways to deal with minor mishaps—a few days of light duty and some Tylenol for example, rather than an automatic rush to court.

Gilliland says Oklahoma companies are more likely to expand at home now that the oppressive workers' comp costs that caused Hanes to move his plant to Arkansas in the 1990s are no longer an obstacle to prosperity. The new system allows workers to have their claims decided in a fair and efficient way, he said, not burdened by a court system based on an adversarial model.
Mike Brake
Independent Journalist
Mike Brake is a journalist and writer who recently authored a centennial history of Putnam City Schools. A former reporter at The Oklahoman (his coverage of the moon landing earned a front-page byline on July 21, 1969), he served as chief writer for Gov. Frank Keating and for Lt. Gov. and Congresswoman Mary Fallin. He has also served as an adjunct instructor at OSU-OKC, and currently serves as public information officer for Oklahoma County Commissioner Brian Maughan.