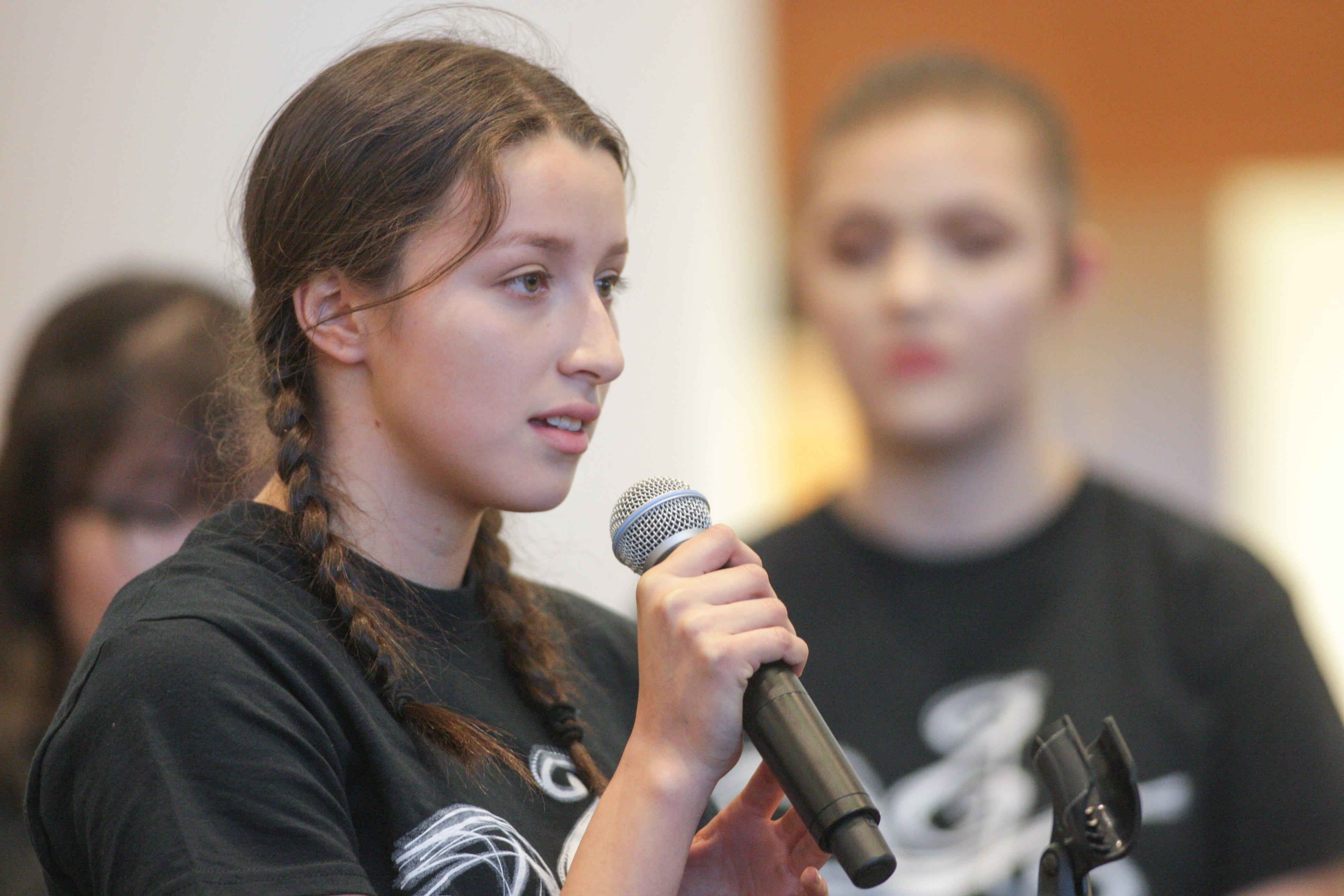 Education
| February 2, 2017
Your Story: Georgina Concha
"I go to Santa Fe South Pathways Middle College where high school students are able to take college classes and be able to graduate with a high school diploma and an associate's degree in both hands.

"Our choir is pretty good. We're kinda getting used to, you know, stage fright mostly because we're a new choir.
"I've been in choir since third grade, so I've spent a long time in choir and know a lot of the things to do. Being in the choir at Pathways, you have beginners and you have to learn how to teach others like, what to do and how to experience performance.
"Pathways is a great school, I would recommend it to others. You get to get used to a college environment. Usually, high schools are isolated but we are here on the (Oklahoma City Community College) campus."
Georgina Concha
Oklahoma City, Okla.