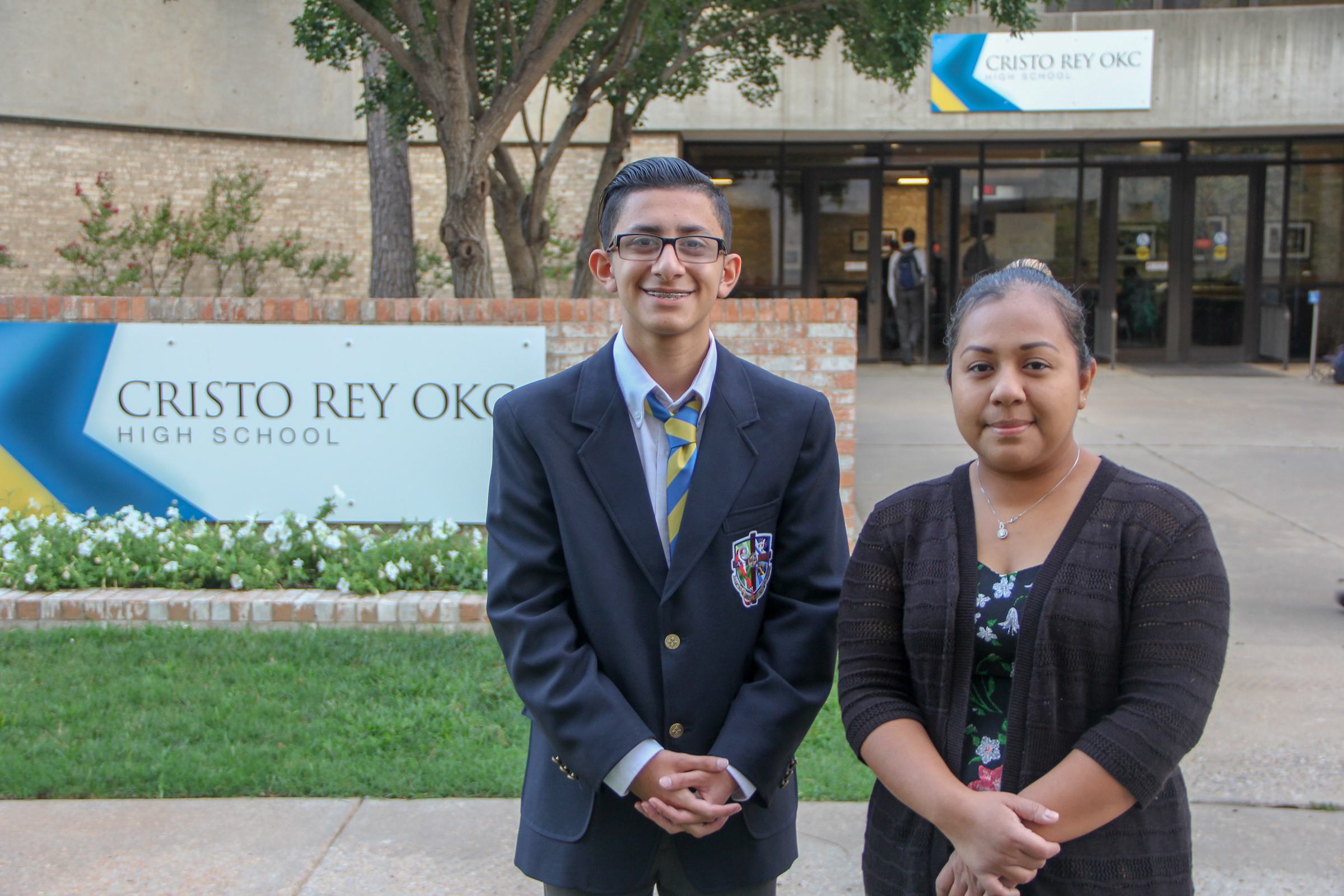 Education
Staff | August 29, 2018
Your Story: Roxana Corona-Perez
Staff
"Having my son Luis be able to attend the new Cristo Rey High School in Oklahoma City has been a blessing from God; that's the only way I can describe it.
"We are here because of the religious instruction, the work experience, and for the extra help he will receive to get him into college. To me that's the main thing, for him to know how to communicate with other adults and how to balance work and life in the real world.
"Cristo Rey shows these young people what they need to do, how to do it, and then walks them step by step through the process. They also learn how to show and earn respect. This is all something we don't see in many high schools, at least not comprehensively. There is no other school in the city, possibly in our state, where they will get this kind of experience.
"It also offers free after-school tutoring for every subject, which is great. We as parents don't always know where they struggle, and who better to see than their teacher? If they don't need tutoring they also have the option to stay and just finish homework. My son for one loves that.
"As a family we are so thankful for the Catholic Schools Opportunity Scholarship Fund that's made it possible for us to send him to this school. When Luis goes off to college he will be the first in our family to attend and graduate. He will be the first grandchild and oldest sibling to set the standard for the rest of his younger siblings and cousins. We couldn't be more proud to be part of the Cristo Rey family."