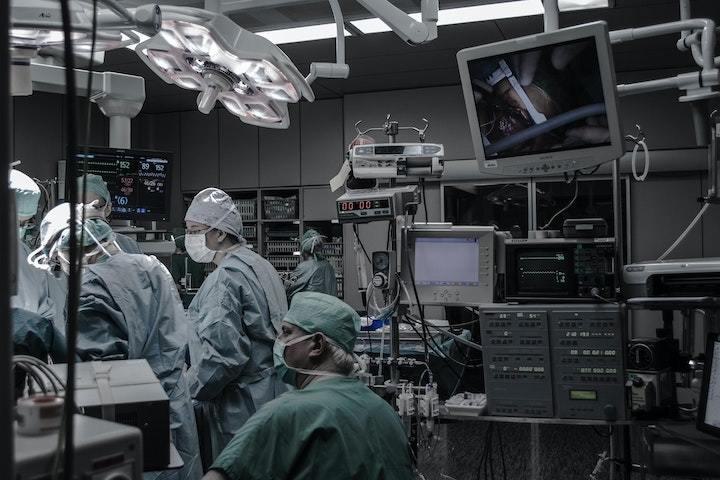 Health Care
Ray Carter | April 24, 2020
Agency may impede treatment despite governor's order
Ray Carter
Although Gov. Kevin Stitt has authorized hospitals to again perform "elective" surgeries by May 1, regulations released by the Oklahoma State Department of Health (OSDH) severely restrict the ability of many facilities to treat patients in a timely manner.
Among other things, the Health Department guidance requires that all surgery centers and hospitals administer COVID-19 tests in partnership with private labs to test all patients prior to surgery. The agency further mandates that patients must receive a negative COVID-19 test result within 48 hours of the scheduled procedure.
That effectively bans surgeries on Mondays and Tuesdays due to the potential lag between weekend testing and results, according to a source familiar with the issue. Furthermore, the Health Department does not specify what specific COVID-19 tests are to be used, creating uncertainty that may lead providers to delay surgeries.
While antibody testing is easily obtained, it is considered less reliable than polymerase chain reaction (PCR) testing (often called nasal-swab testing), which is not as readily available to all surgical facilities.
While all medical providers have obvious incentives to prevent COVID-19 exposure in their facilities, critics say the OSDH guidance is impractical and needs to be adjusted to maximize the availability of safe treatment for a wide range of maladies.
Medical officials are expected to seek changes in the OSDH guidance to facilitate increased treatment while protecting patient and staff safety.
The proposed alternative guidelines include temperature screening of all patients and companions upon arrival at a facility, with PCR swab testing mandated for patients whose surgery involves the nasopharynx or areas communicating with the nasopharynx. The proposed alternative guidelines call for patient testing to be done as close to the scheduled surgery date as feasible, and bars surgery if a patient has been exposed to new environments or individuals between testing and the surgery date.
The proposed changes would also have the agency instead issue recommendations, thus allowing a greater role for physician judgment because of the many variables involved from one patient to the next.
Continued delay in "elective" surgeries could have severe consequences for many Oklahomans, as well as the financial survival of much of Oklahoma's health care system. The "elective" procedures that have been banned include treatments for cancer and heart patients, among others.
Dwayne A. Schmidt, M.D., previously noted that the patients whose treatments have been delayed included those "with large, high-risk aneurysms, with an extremely high short-term mortality risk if left alone."
"I have personally deferred a growing number of 'elective' cardiac catheterization cases in patients with abnormal stress tests and symptoms deemed to be 'stable,'" Schmidt wrote. "Unfortunately, I have already had one of these cases suffer a life-changing heart attack at home."
Schmidt is co-founder of CardioVascular Health Clinic, Advanced CardioVascular Solutions, and Advanced Surgical and Research Solutions.
The ban on so-called "elective" surgeries has had severe consequences for hospital finances in Oklahoma and nationwide since those surgeries account for a large share of business at those facilities.
According to Becker's Hospital CFO Report, 191 hospitals nationwide have furloughed staff as of April 24. The list includes medical facilities in urban and rural Oklahoma.
"Many U.S. hospitals and health systems have suspended elective procedures to save capacity, supplies, and staff to treat COVID-19 patients," Becker's reports. "As a result of suspending these nonemergent procedures, several systems have lost or expect to lose a large chunk of their annual revenue, forcing them to make cost reduction a top priority."
A report issued by HealthLandscape and American Academy of Family Physicians has estimated that more than 261,000 individuals who work in family medicine will be laid off, furloughed, or have their hours reduced by the end of April. That figure does not include many hospital employees.
Such numbers have prompted governors across the country to re-authorize elective surgeries, including in much of New York state, although the ban remains in place for New York City.
Stitt has previously noted the financial problems created by the order when discussing his decision to again allow elective surgeries.
"It's the right time to open up elective surgeries," Stitt said on April 17. "A lot of our rural hospitals need that. That's how they pay their bills, and I was afraid we'd have other issues that would come up if we had other hospitals that were closing down."
However, officials worry the logistical challenges and vagueness of the Health Department's current regulations threaten to artificially extend the financial problems facing many Oklahoma health care providers.
As of publication, OSDH had not responded to a request for comment.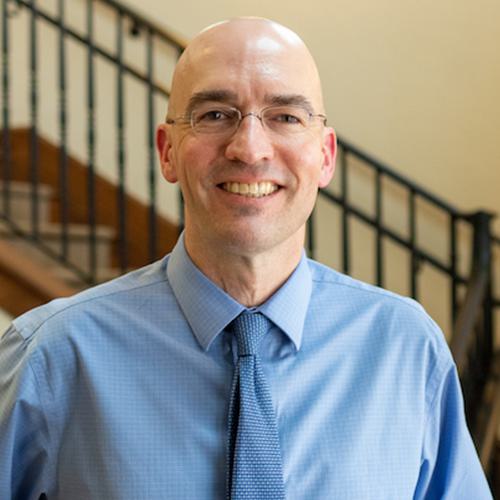 Ray Carter
Director, Center for Independent Journalism
Ray Carter is the director of OCPA's Center for Independent Journalism. He has two decades of experience in journalism and communications. He previously served as senior Capitol reporter for The Journal Record, media director for the Oklahoma House of Representatives, and chief editorial writer at The Oklahoman. As a reporter for The Journal Record, Carter received 12 Carl Rogan Awards in four years—including awards for investigative reporting, general news reporting, feature writing, spot news reporting, business reporting, and sports reporting. While at The Oklahoman, he was the recipient of several awards, including first place in the editorial writing category of the Associated Press/Oklahoma News Executives Carl Rogan Memorial News Excellence Competition for an editorial on the history of racism in the Oklahoma legislature.