Good Government
Ray Carter | February 26, 2020
Bill advances to boost appointment power
Ray Carter
Legislation that would increase the appointment power of the governor, House speaker, and Senate president pro tempore has gained easy approval in a Senate committee.
Senate Bill 1405, by Sen. Nathan Dahm, would give the governor and legislative leaders "the power to remove" any appointments to "any agency, board or commission at any time." Under current law, those officials can make an appointment but then have no limited oversight power. Dahm, R-Broken Arrow, noted the length of some terms on state boards can run as long as six years or more.
"This would bring more accountability to those leaders and elected officials to have some more oversight over who they have as appointments," said Dahm, R-Broken Arrow.
Committee Democrats objected to the bill.
"It looks like if the board member were to vote for a policy that the person who appointed them—say the governor or the speaker—didn't like that they would choose to remove them, is that correct?" asked Sen. Allison Ikley-Freeman, D-Tulsa.
"Yes," Dahm replied.
Ikley-Freeman asked a string of similar questions, noting the bill would also allow people to be removed for voting against policies favored by the officials who appoint them or even if they get into personal disputes with the individual who appointed them.
"Do you feel like this is the best way to encourage innovation in our state?" Ikley-Freeman said.
Sen. Julia Kirt, D-Oklahoma City, raised similar objections.
"This is going to encourage groupthink," Kirt said. "Who will choose to be a volunteer to provide input from our communities if they know that any question they raise, any tensions that they raise, could mean immediate removal from boards?"
She said the legislation "neuters any boards from having any opinion or intentions or discussions that we don't already agree with."
SB 1405 passed the Senate Rules Committee on a party-line 8-2 vote with Democrats in opposition.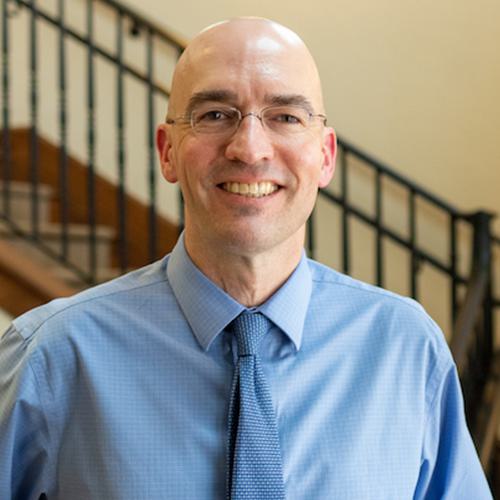 Ray Carter
Director, Center for Independent Journalism
Ray Carter is the director of OCPA's Center for Independent Journalism. He has two decades of experience in journalism and communications. He previously served as senior Capitol reporter for The Journal Record, media director for the Oklahoma House of Representatives, and chief editorial writer at The Oklahoman. As a reporter for The Journal Record, Carter received 12 Carl Rogan Awards in four years—including awards for investigative reporting, general news reporting, feature writing, spot news reporting, business reporting, and sports reporting. While at The Oklahoman, he was the recipient of several awards, including first place in the editorial writing category of the Associated Press/Oklahoma News Executives Carl Rogan Memorial News Excellence Competition for an editorial on the history of racism in the Oklahoma legislature.