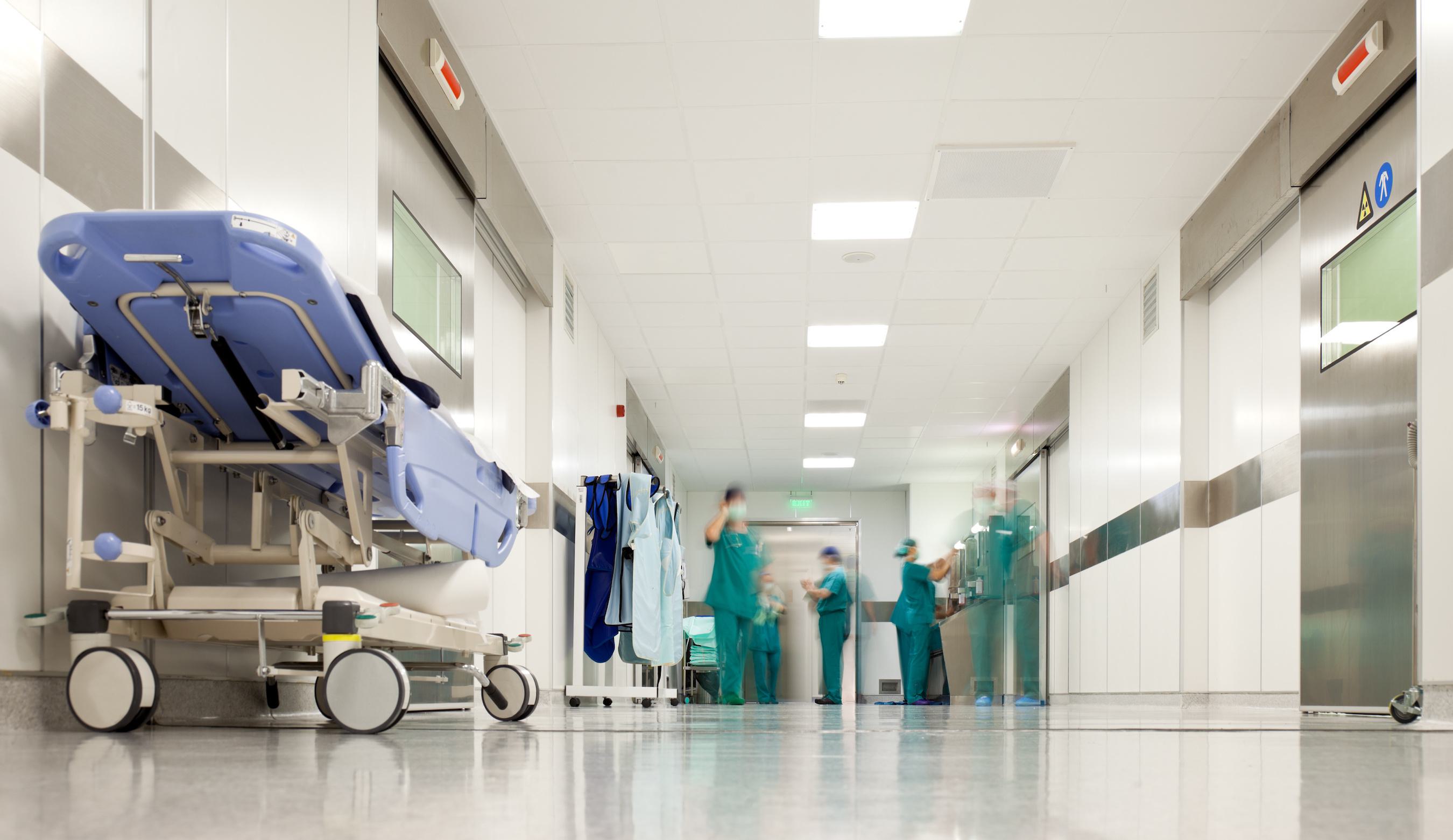 Health Care
Ray Carter | May 20, 2019
Budget plan shows challenges of existing Medicaid program
Ray Carter
Even as debate continues over expanding Oklahoma's Medicaid program to include many able-bodied adults, details of this year's budget agreement show the state continues to struggle to cover the costs of the existing program, which primarily serves those with severe disabilities, pregnant women, and low-income children.
When Gov. Kevin Stitt and legislative leaders unveiled a budget agreement, it included a "$105 million reallocation to increase provider rates for physicians, hospitals and nursing homes," according to a summary. Officials with the governor's office said that money reflects an increase in the Federal Medical Assistance Percentage (FMAP), the share of federal dollars provided to match state spending on Medicaid.
The FMAP share varies by state, based on economic conditions, and can range from 50 percent to more than 75 percent. The better a state's economy, the less federal matching funds it receives for Medicaid.
However, FMAP rates are based on a multi-year average of economic activity. As a result, Oklahoma's FMAP rate declined during the recent recession because the rate reflected prior years of economic boom. That forced state spending to increase on Medicaid simply to maintain the existing program even in the midst of state budget shortfalls. Oklahoma's FMAP rate was above 75 percent in the 2010 state budget year, and fell as low as 58.57 percent in 2018.
Now that the state is out of recession and enjoying a large surplus, the federal multi-year average accounts for the down years and Oklahoma's FMAP rate is beginning to climb again.
During a recent committee hearing held prior to the budget announcement, Mike Mazzei, Stitt's cabinet secretary of budget, discussed efforts to use the extra federal cash to improve Medicaid, saying an FMAP increase would be used for "provider rate increases in the coming year for physicians, for hospitals, and for nursing homes. Both the Senate and the House and the governor's office have worked diligently on that."
He said the provider rate increases "will be addressing some of the rural hospital needs throughout the state."
News of the pending rate increase was praised by medical officials.
"This is welcome news to OSMA members who treat many of Oklahoma's patients," said Oklahoma State Medical Association executive director Wes Glinsmann. "Between 2009 and 2018, Medicaid provider reimbursement rates were cut 13.43 percent. Despite the small increase of 2.6 percent in reimbursement last fall, our state still falls short of where we need to be to maintain access to care for Oklahoma's most vulnerable populations."
But even with this year's rate increase, serving Medicaid patients may still remain a financial challenge for many providers. Nationally, it's been estimated Medicaid pays providers as little as 56 percent of the amount that private insurers pay, and that can translate into financial losses.
Sen. Paul Scott understands that reality first-hand because he operates Sooner Mobile X-Ray, which provides mobile x-ray, EKG, and ultrasound services to nursing facilities, home health agencies, and jails across the state.
"There's a lot of our hospitals, rural hospitals and so forth, where there's a large Medicaid population," said Scott, R-Duncan. "And a lot of times, whenever they receive a Medicaid patient, they're going to lose money."
He said the provider rate increase should help many rural hospitals and physicians.
"It just like any business," Scott said. "If you're selling all your goods and losing money on everything, then you're going to go broke."
Critics say Medicaid's low provider rates impede access to care for those in the program. National studies have shown a much lower percentage of doctors accept new Medicaid patients compared to the share who accept new privately insured patients.
As a result, it is harder for Medicaid patients to access primary care doctors and specialists, which can have significant repercussions. Numerous studies have shown those with Medicaid have poorer outcomes than patients with private health insurance.
One possible side effect of low Medicaid rates is that some providers make up the difference through fraudulent activity. In recent years, the office of the Oklahoma attorney general has filed charges against several medical providers, including a Mangum pharmacy owner who billed Medicaid for drugs that were never prescribed or dispensed, an Edmond company that filed claims for insulin pump supplies for patients who didn't have diabetes, a behavior health counseling service in Atoka that submitted claims for therapy services supposedly provided when the therapist wasn't in the state, and an Oklahoma City behavioral health counselor who billed for counseling sessions at times that conflicted with clients' schedules and whereabouts.
"Pill mill" doctors, who write opioid prescriptions with little justification, have become a problem for Medicaid programs nationwide. In 2018 report, the U.S. Senate Committee on Homeland Security and Governmental Affairs noted the role played by some medical providers who accept Medicaid funding in fueling opioid trafficking.
Mykel Fry, director of the Medicaid fraud control unit in the office of the Oklahoma attorney general, said filing claims for services not rendered is the most common form of Medicaid fraud committed by providers. When someone bills far more than medical peers it often triggers an audit.
"We've come across some that bill more than 24 hours in a day," Fry said.
Do Medicaid rates create perverse incentives for people to commit fraud, or result in a disproportionate share of shady operators serving Medicaid patients? Officials say that's hard to pin down.
"It's a lot of different reasons why people commit Medicaid fraud," Fry said. "I don't know that you can blame the rates, but it's certainly greed."
Even when providers don't engage in fraud, Scott said many game the system in ways that are technically legal to generate revenue that offsets the below-market rates Medicaid may pay. For example, he said a patient "may need only a few days of skilled-level care in a hospital, but they may do it for 30."
"There are always loopholes in a system and a lot of times people find those loopholes around the system," Scott said. "But it's still not right."
The debate over expanding Oklahoma's Medicaid program to include able-bodied adults is taking place against this backdrop of shifting federal matching funds and the struggle to pay provider rates that attract quality professionals.
"We're talking about expansion now as well, the 'Oklahoma plan' and some other things," Scott said. "And I'm concerned with that."
While expansion would technically increase coverage and perhaps access to care for some people, Scott noted Oklahoma taxpayers would have to foot the bill for a much larger population. It's estimated Oklahoma government could pay as much as $374 million annually if Medicaid is expanded.
Rather than expand Medicaid, Scott supports efforts to drive down the cost of private insurance, which he says will work better in the long run than for "me and you as taxpayers to go and just pay for everybody's insurance."
"We need to look at getting health care premiums for our insurance down where they need to be, because they just continue to escalate," Scott said.
In the meantime, state officials continue to prepare for the challenges of maintaining the existing Medicaid program. Because Oklahoma's economy is growing this year, the state's FMAP is expected to decline in the next few years. That will again require increased state spending simply to maintain the existing program.
To prepare for that day, the summary of this year's budget agreement notes lawmakers plan to set aside $29 million in "a new preservation fund to preserve Medicaid provider rates when the federal government's three-year rolling average results in a rate decline."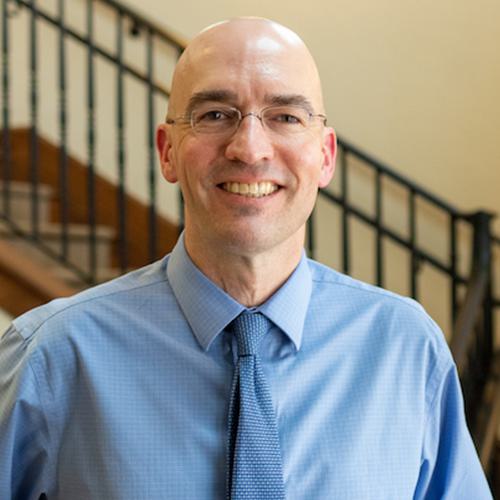 Ray Carter
Director, Center for Independent Journalism
Ray Carter is the director of OCPA's Center for Independent Journalism. He has two decades of experience in journalism and communications. He previously served as senior Capitol reporter for The Journal Record, media director for the Oklahoma House of Representatives, and chief editorial writer at The Oklahoman. As a reporter for The Journal Record, Carter received 12 Carl Rogan Awards in four years—including awards for investigative reporting, general news reporting, feature writing, spot news reporting, business reporting, and sports reporting. While at The Oklahoman, he was the recipient of several awards, including first place in the editorial writing category of the Associated Press/Oklahoma News Executives Carl Rogan Memorial News Excellence Competition for an editorial on the history of racism in the Oklahoma legislature.