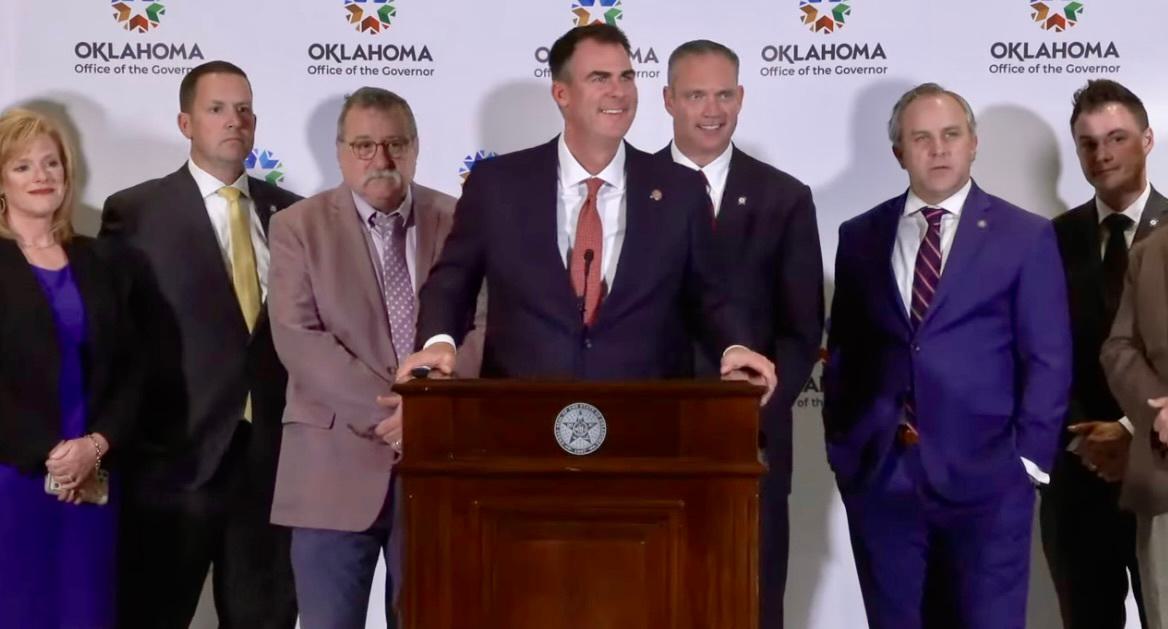 Education
Ray Carter | May 15, 2023
Education funding plan clears way for major school choice
Ray Carter
After weeks of negotiations, Gov. Kevin Stitt and legislative leaders announced they have reached an agreement on a public-school funding plan that also clears the way for enactment of a major expansion of school choice in Oklahoma.
"Right now, we're not top 10 in education," Stitt said. "And so that's why I appreciate the House and the Senate for investing in education and introducing school choice and more options, more schools."
"Simply put, today kids win, parents win and teachers win," said Senate President Pro Tempore Greg Treat, R-Oklahoma City. "This is a big day for education, regardless of the means."
"We're excited for what it does for every student, every teacher and school and parent in the state, regardless of what their personal choice is in terms of educating that child," said House Speaker Charles McCall, R-Atoka.
Earlier this month, lawmakers in both chambers approved House Bill 1934, which creates the Oklahoma Parental Choice Tax Credit Act and provides refundable tax credits of $5,000 to $7,500 per child to cover the cost of private school tuition.
Families earning below $75,000 would qualify for a $7,500 tax credit. Those with incomes of $75,000 to $150,000 would get a $7,000 credit, while those with income between $150,000 and $225,000 would get a $6,500 credit. Those earning between $225,000 and $250,000 would get a $6,000 credit, and families earning more than $250,000 would get a $5,000 credit.
Families who choose to homeschool would qualify for a tax credit equal to $1,000 per child under the plan.
In 2024, the private-school tax-credit program would be capped at $150 million. In 2025, the cap would be increased to $200 million and in 2026 the cap would be $250 million.

Officials noted the plan will mean that state appropriations to Oklahoma public schools will have increased more in a five-year period than in the prior 25 years.
However, when the bill passed the House, McCall used a procedural motion to keep it from going to the governor's desk to be signed into law until lawmakers reached an agreement on public-school funding. McCall said HB 1934 will be released to be signed into law once the Legislature passes the funding plan announced at the May 15 press conference.
The funding agreement provides an increase of $625 million in state appropriations to public schools, including $500 million that will go to schools through the state funding formula.
The increased appropriation will provide pay raises of $3,000 to $6,000 to teachers with the size of the pay raise increasing with years of service. Teachers who have taught for 15 years or more will receive the $6,000 pay raise.
The agreement also includes $10 million for a three-year literacy program to address the dramatic decline in reading outcomes that has occurred in recent years. In 2022, just 24 percent of Oklahoma fourth graders tested proficient or better on National Assessment of Education Progress (NAEP) tests, a lower share than all but two states.
The agreement also includes $125 million for the state's Redbud fund, which provides money to mostly rural schools that have limited local property tax bases. House President Pro Tempore Kyle Hilbert, R-Bristow, said 78 percent of Oklahoma districts could receive additional funds from the Redbud fund.
The agreement also earmarks $150 million over three years to beef up school safety and security with each district in Oklahoma expected to receive about $96,000.
Officials noted the plan will mean that state appropriations to Oklahoma public schools will have increased more in a five-year period than in the prior 25 years.
"From the year 1993 to the year 2018, the state of Oklahoma invested an additional $1.35 billion in public education," said state Sen. Adam Pugh, R-Edmond. "From the year 2019 to the year 2024, inclusive of the budget that we'll be signing in the next week or so, Oklahoma will have invested an additional $1.37 billion in public education."
"We put more money into education over the last five years than any other governor in history," Stitt said.
Despite that massive increase in public-school funding, the agreement was quickly attacked by Democratic lawmakers who object to school-choice programs.
"Tying education funding to an unpopular voucher scheme is not the solution Oklahoma families are looking for. Our kids need individualized attention from their teachers, guaranteed breakfast and lunch, and support when they are going through hard times. This proposal does not meet those needs," said Senate Democratic Leader Kay Floyd, D-Oklahoma City.
But the agreement was praised by advocates for Oklahoma families.
"At the end of the day, this is all about helping more students achieve their full potential by increasing choices for parents," said Jennifer Carter, senior advisor for the American Federation for Children-Oklahoma. "This development is truly transformative for Oklahoma's education landscape. Broad-based school choice produces better academic outcomes as more children have access to the environment that best suits their unique needs, whether that's in a public school, private school, or homeschool. Our lawmakers should be proud of what they have accomplished. The work done this session increases opportunity for many, many students and will benefit them for the rest of their lives."
Stitt noted that Oklahoma has become one of the nation's top destinations for people relocating from other states and predicted this year's education plan will add fuel to that fire.
"We're the state to be right now in our cost of living and everything that we've got going for us," Stitt said. "And we just wanted to make sure that you now know that you're going to get a quality education, and we believe in charter schools and we believe in private schools and we believe in putting parents in charge of their kids' education."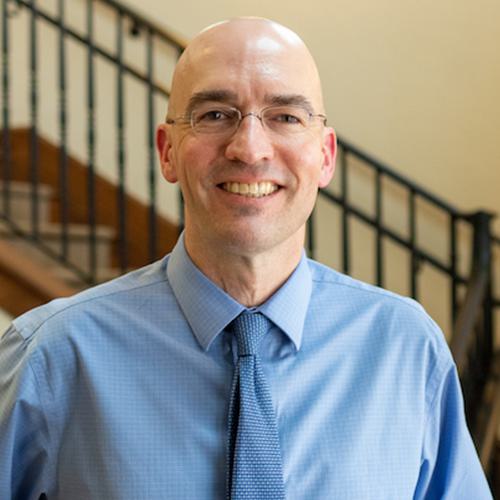 Ray Carter
Director, Center for Independent Journalism
Ray Carter is the director of OCPA's Center for Independent Journalism. He has two decades of experience in journalism and communications. He previously served as senior Capitol reporter for The Journal Record, media director for the Oklahoma House of Representatives, and chief editorial writer at The Oklahoman. As a reporter for The Journal Record, Carter received 12 Carl Rogan Awards in four years—including awards for investigative reporting, general news reporting, feature writing, spot news reporting, business reporting, and sports reporting. While at The Oklahoman, he was the recipient of several awards, including first place in the editorial writing category of the Associated Press/Oklahoma News Executives Carl Rogan Memorial News Excellence Competition for an editorial on the history of racism in the Oklahoma legislature.