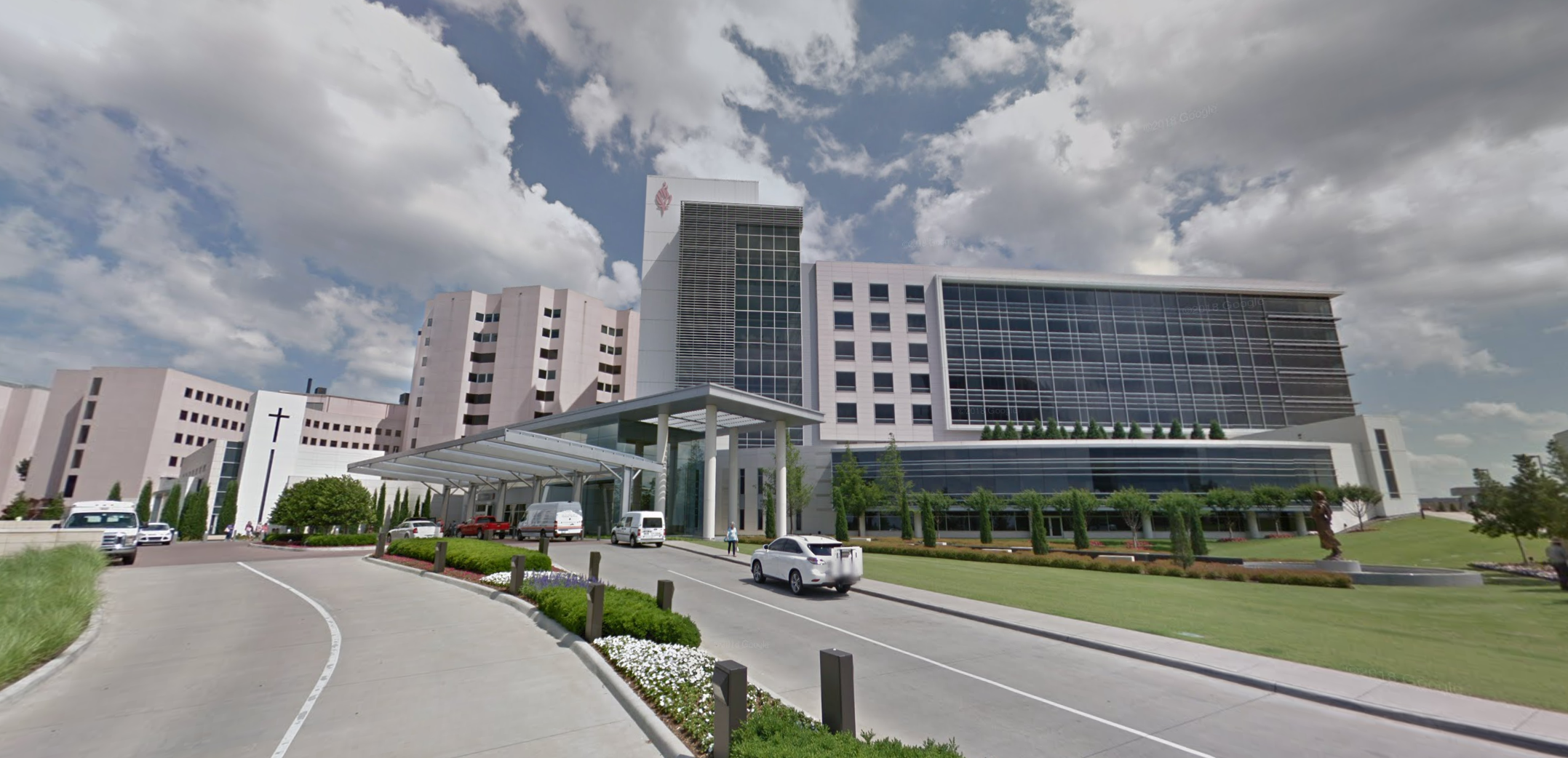 Health Care
Ray Carter | August 30, 2019
Hospitals sue patients despite insurance, Medicaid coverage
Ray Carter
Hospitals in Oklahoma and across the nation have come under fire for filing lawsuits against patients for unpaid medical bills. In Oklahoma, hospital officials have suggested that expanding Medicaid to include able-bodied adults would significantly reduce such patient lawsuits.
"Hospitals treat patients in medical emergencies before asking any questions about payment or insurance coverage, as required by federal law," said Rick Snyder, vice president of finance and information services at the Oklahoma Hospital Association. "Oklahoma has the second highest rate of uninsured patients of any state, and most hospitals have discounts and charity programs for the uninsured. Hospitals are sometimes unable to get information from the patient, during or after their care, to determine eligibility for the hospital's programs. In some cases, a lawsuit for debt collection may result. Medicaid expansion would cover many hospital bills that would otherwise be unpaid, and would empower Oklahomans to seek preventive care before their condition becomes an emergency."
But other officials familiar with the issue say many people being sued by hospitals already have private insurance or Medicaid coverage.
"Most appear to be insured," said Martin Makary, a professor of surgery with the Johns Hopkins University School of Medicine who is currently working on a national study of hospital billing practices.
"On Medicaid, they still sue the patient even if they've billed Medicaid incorrectly," said Gregg W. Luther, a medical malpractice lawyer in Oklahoma City. "So they sue the patient for the full bill, and a lot of these people they know they can't hire a lawyer."
Saint Francis Health System filed the most hospital lawsuits against patients. Yet in 2017, Saint Francis had nearly $1 billion in total revenue and more than $165 million in net revenue, or profit. That's a 17.5 percent profit margin.
When Oklahoma Watch recently reviewed court records since 2016, it found that "dozens" of Oklahoma hospitals "have filed at least 22,250 lawsuits against their former patients over unpaid medical bills."
In his forthcoming book, "The Price We Pay: What Broke American Health Care—and How to Fix It," Makary examines the trend of hospitals suing patients.
"One of the trends we have noticed is that the profitability of the hospital does not correlate with whether or not they sue patients," Makary said. "In our observations, we've found that nonprofit hospitals in some communities are more likely to sue than for-profit hospitals."
That appears to be the case in Oklahoma, where Oklahoma Watch found that the Saint Francis Health System, which provides about 12 percent of total staffed beds in Oklahoma, accounted for 22 percent of hospital lawsuits against patients, the most of any provider. Deaconess Hospital filed the second-largest batch of lawsuits against patients.
When the 1889 Institute reviewed hospitals' publicly available reported financial data in 2017, it found that Saint Francis had nearly $1 billion in total revenue and over $165 million in net revenue, "or profit." That translated into a 17.5-percent profit margin.
The report's authors, Baylee Butler and Byron Schlomach, also found that "not only do nonprofit hospitals report higher average profit margins than for-profit hospitals, the amount of charitable care reported is wanting. In fact, the difference in charitable care between nonprofit and for-profit hospitals is negligible, with nonprofits reporting approximately 4.7 percent of expenses in charitable care compared to 4.4 percent by for-profit hospitals."
Luther said the patients being sued by hospitals include people with no insurance, people with private insurance, and people covered by government programs such as Medicaid
"There is not a typical case," Luther said. "Each one's a snowflake."
In many instances, he said hospitals are pursuing lawsuits when they have no valid claim.
"When you start suing them and you start subpoenaing documents and you figure out what's going on, they've got no right to sue a lot of these people," Luther said. "Some of them, they should have billed their health insurance and taken the deductible. A lot of times they don't bill the health insurance because the hospital doesn't want to take the big write-off that they've agreed to take."
For example, to become an in-network provider for an insurance company, Luther said a hospital may agree to accept $800 "as full and final payment, plus a co-pay," on a $6,000 bill. But rather than file the insurance claim, he said the hospital may instead "go after" the patient in court and seek to force the patient to provide "the full" $6,000 amount.
In other instances, he said hospitals collect payment from an insurance company and then still sue the patient "and they make five times what they should have made on the bill."
Makary noted that the "fastest-growing group of people in America are the out-of-network patients." In many instances, those with insurance coverage may go to an in-network hospital but are then stuck with surprise bills for out-of-network physicians or services.
Makary said officials at some medical facilities "have figured out" that "if you can come off the master hospital bill, and bill separately, you can sometimes collect more" because the patient will simply pay out-of-network prices.
Under the federal Affordable Care Act, better known as "Obamacare," states can expand their Medicaid welfare program to include able-bodied individuals earning up to 138 percent of the federal poverty level. It is estimated that Medicaid expansion would add up to 628,000 able-bodied adults to the state's welfare rolls and directly cost Oklahoma taxpayers $374 million annually with additional funding coming from federal tax payments.
Hospitals have supported expansion, which would effectively provide taxpayer subsidies to hospitals.
Simply because Medicaid expansion would reduce the number of people with no coverage, Luther said it could reduce the number of hospital lawsuits filed against patients, "but it won't solve" the problem.
Makary said price transparency—which exists at only a handful of facilities today, such as the Surgery Center of Oklahoma—would help reduce patient lawsuits because consumers would know up-front what they will owe for treatment and can avoid unpleasant financial surprises.
"Hospitals are one of the few businesses in the United States where there is not an itemization per service," Makary said.
The lack of price transparency leads to financial machinations and wildly fluctuating prices from one facility to another. Makary noted one hospital was found to charge $70,000 for a hip replacement, even though "the commercial reference-based price is $29,000 and the Medicare-allowable amount is $20,000."
Where up-front pricing is provided, the difference in patient liability is often stark. In the 1889 Institute's report on non-profit hospital profits, the authors noted that patients at the price-transparent Surgery Center of Oklahoma "typically pay one-sixth to one-eighth of what facilities such as Mercy and OU Medical charge. And what's more, the quoted price includes everything, even if additional unexpected measures have to be taken."
Makary said it would be "unimaginable" to most people to return to the days when there were no websites that allowed consumers to compare travel prices for airplane flights or hotels.
"I don't think anyone would consider it reasonable for airlines to say, 'We can't give you a price until after your flight,'" Makary said.
Yet that is the story with health care, he noted, where patients are routinely given the equivalent of a "$2,000 Coca Cola on an airplane" surprise medical bill.
"This," Makary said, "is exactly the inefficient marketplace that we function in."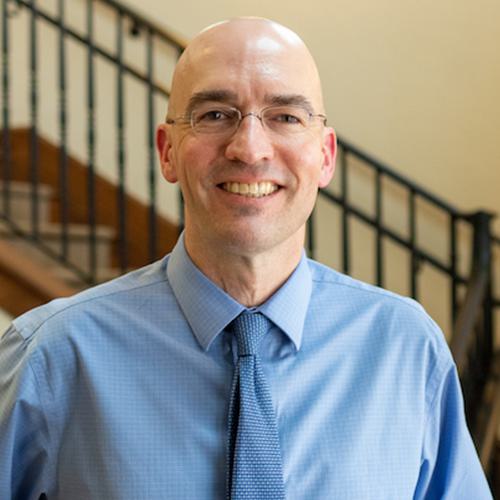 Ray Carter
Director, Center for Independent Journalism
Ray Carter is the director of OCPA's Center for Independent Journalism. He has two decades of experience in journalism and communications. He previously served as senior Capitol reporter for The Journal Record, media director for the Oklahoma House of Representatives, and chief editorial writer at The Oklahoman. As a reporter for The Journal Record, Carter received 12 Carl Rogan Awards in four years—including awards for investigative reporting, general news reporting, feature writing, spot news reporting, business reporting, and sports reporting. While at The Oklahoman, he was the recipient of several awards, including first place in the editorial writing category of the Associated Press/Oklahoma News Executives Carl Rogan Memorial News Excellence Competition for an editorial on the history of racism in the Oklahoma legislature.