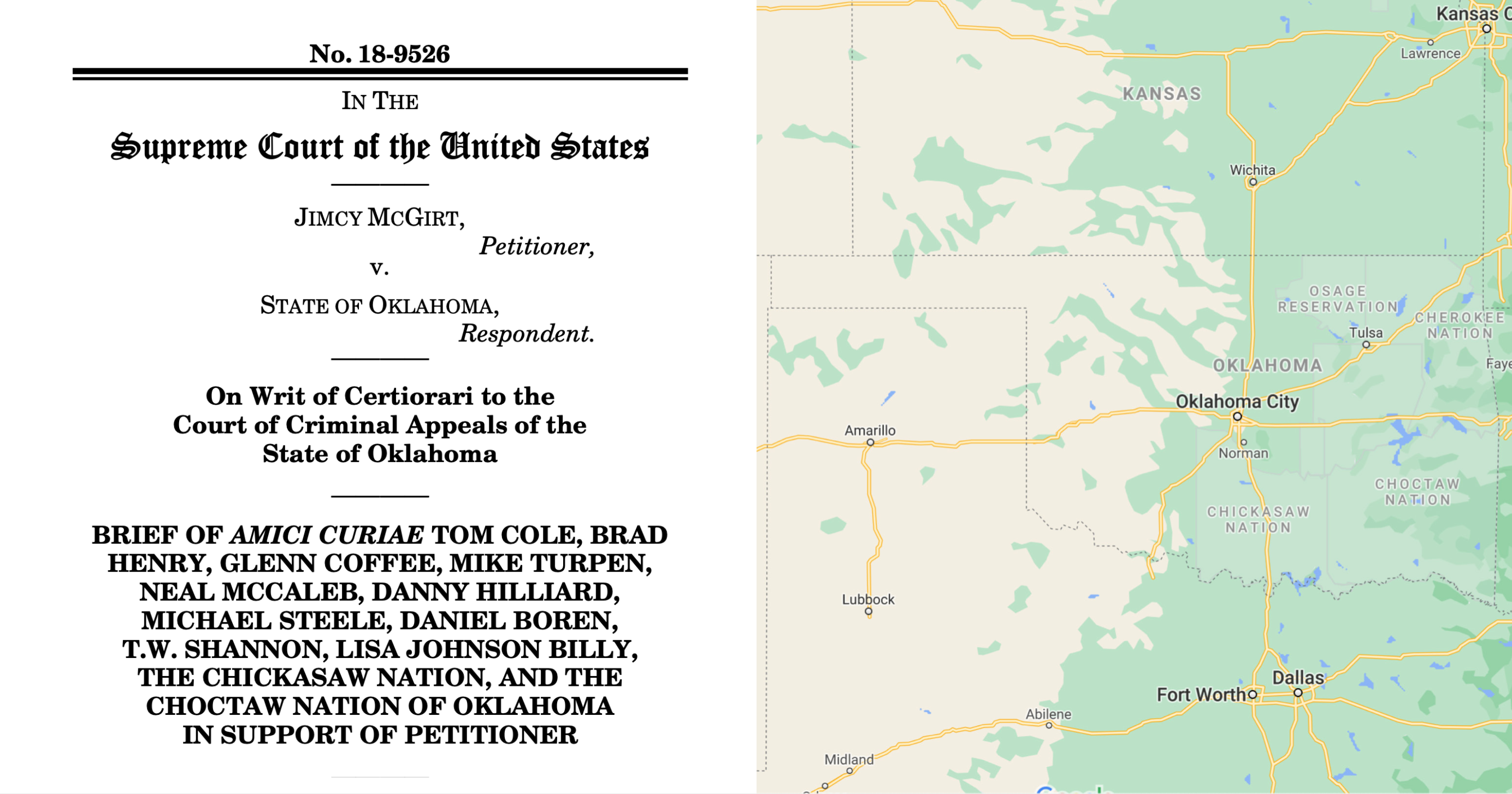 Law & Principles
Ray Carter | December 15, 2021
McGirt leaves Indian victims feeling 'defenseless'
Ray Carter
Because of the U.S. Supreme Court's ruling in McGirt v. Oklahoma, which concluded that the Muscogee Nation's reservation was never disestablished for purposes of the federal Major Crimes Act, state law enforcement can no longer prosecute crimes involving a combination of Indian and non-Indian victims and perpetrators in reservation areas.
As a result, many American Indians now find themselves largely unprotected from criminals.
"It makes you feel like you're vulnerable, you're defenseless," said Crystal Jensen, who was victimized by a peeping-Tom neighbor who evaded prosecution thanks to McGirt. "Honestly, I sat and thought about this, and I realized that this may be one crime, but moving forward for the rest of my life, as long as this law stands and as long as I live within the Cherokee Nation, I have no legal protection. Anyone, tribal or not tribal, can commit any crime against me that they please, and I have no legal protection."
Under the McGirt ruling, Oklahoma state and local police cannot arrest or prosecute many individuals involved in crimes perpetrated by or against American Indians on reservation land, while tribal authorities cannot arrest or prosecute many crimes involving non-Indians. Because the ruling has since been expanded to include the reservations of the Choctaw, Chickasaw, Cherokee, Seminole, and Quapaw, the restrictions on law-enforcement authority now cover nearly half of Oklahoma.
Most crimes impacted by McGirt now fall under federal jurisdiction, but officials say federal law-enforcement officials lack the manpower or ability to handle the resulting caseload. At a July forum, Rogers County District Attorney Matt Ballard said approximately 95 percent of cases referred to federal officials were not being prosecuted.

Jensen's case is among those falling through the cracks.
In March 2019 Jensen caught her neighbor, Tobie Lee Munroe, peeping in a window at her Rogers County home as she got out of the shower. Jensen had a blind open "six to eight inches so one of my plants could get light" and said she "did not realize that if you're in the lower-right corner of the window and you angled a little bit, you can see into my bathroom."
"I don't know how long he had been doing that or if he watched my daughters," Jensen said.
Munroe was arrested by state law enforcement in 2019 and faced felony charges. But the legal process was repeatedly delayed and, once the McGirt decision was handed down, Munroe was able to cite that ruling to avoid state prosecution—because Jensen, the victim, was Cherokee and Munroe was non-Indian.
Munroe's motion to dismiss noted the alleged incident happened "within the boundaries of the Creek/Cherokee Nation" and that Jensen "is a member of the Cherokee Nation."
Because of McGirt, the case was dismissed. Tribal officials cannot prosecute the case because Munroe is not Indian, and federal officials have declined to press charges.
"The way that decision was made, the Native American doesn't have any say in it," Jensen said. "If a non-Native person wants to claim McGirt, even if the Native person wants to keep it in the state's hands and proceed with the case, we're not allowed to."
Other Indian Victims of McGirt Ruling
Jensen is not the only American Indian to have justice denied or significantly impacted by the McGirt ruling.
In Wagoner County in 2013, Richard Ray Roth struck with his vehicle, and killed, 12-year-old Billy Jack Chuculate Lord, who was riding a bicycle. Roth initially fled the scene and was eventually found to have blood-alcohol content of 0.291, nearly four times the legal limit.
In 2014 a state jury found Roth guilty of first-degree manslaughter, sentencing him to 19 years in prison.
However, because Lord was 3/8 Cherokee and Roth was non-Indian, Roth was able to have that sentence vacated, citing McGirt. Because the federal statute of limitations for his crime was five years, Roth could not be re-prosecuted by federal authorities after his release from state custody.
During Roth's McGirt appeal, Lord's mother, Pamela Sequichie-Chuculate, gave a victim impact statement, saying, "Me and my family are wanting to know why he benefits off of my son dying—you know, because my son was tribal?"
Sequichie-Chuculate noted her son was not only a Cherokee, but also a citizen of Oklahoma and of the United States, decrying the injustice of the proceeding.
"I'm telling my remaining children that they have to accept this," Sequichie-Chuculate said. "They have to eat this case because, you know, somebody a long time ago screwed up somewhere and made this where, because he was tribal, he didn't matter."
Like Jensen, Sequichie-Chuculate indicated she felt unprotected post-McGirt.
"I used to think I belonged to somebody. I belonged to a nation. I belonged to a country. I belonged to a tribe. I belonged to people," Sequichie-Chuculate said. "I don't have that anymore."
Other Indian victims have expressed similar views, even in cases where federal officials appeared able and likely to re-prosecute a crime.

"Basically, unless I'm murdered or raped, there is no law and order for me, or for anyone that's on an Indian roll in northeast Oklahoma." —Crystal Jensen
In 2018, Joshua Lee Purdom was tried in Hughes County and convicted of multiple charges, including first-degree rape, kidnapping, and assault and battery with a deadly weapon. Purdom was sentenced in state court to 44 years in prison.
However, he was able to have that sentence vacated after McGirt because the victim was 1/8 Cherokee while Purdom was non-Indian. Purdom's motion to dismiss stated that six counts against Purdom fell under the federal Major Crimes Act "and were committed on Indian land, against an Indian victim."
Purdom's victim submitted a statement that was entered into the court record during his McGirt appeal. (In keeping with general journalistic practice regarding victims of rape, the victim's name is not being used in this article.)
"I don't understand how someone that is not Native can manipulate the system into using my being a Native against me," the woman's statement declared. "This is a big movement against Native women being abused."
She also asked how "can it make a difference where the abuse took place (Creek Nation/or not)? If I wasn't Native would the verdict then still stand? I am the one who is Native (Cherokee) and I think the State did a great job and I am very satisfied with the verdict. I am still thankful that the State took this case and saved me ..."
The victim also expressed fear for her personal safety if Purdom should be released, saying, "If he gets out I am as good as dead."
Law Enforcement Warns Many Indians Could Be Victimized
Law enforcement officials and city leaders in areas affected by McGirt have warned many American Indian citizens of Oklahoma may now become favored targets of criminals.
An amicus brief filed with the U.S. Supreme Court by the Oklahoma District Attorneys Association, the Oklahoma Sheriffs' Association, the Association of Oklahoma Narcotic Enforcers, and 27 district attorneys stated that federal law enforcement officials have indicated they will only prosecute crimes involving property damage above $150,000 or serious bodily injury.
"This nonenforcement policy amounts to a 'get-out-of-jail-free card' for any non-Indian suspect accused of certain crimes against Indians falling below the U.S. Attorneys' thresholds," the district attorneys' brief stated.
A similar brief filed with the U.S. Supreme Court by the cities of Tulsa and Owasso, which both lie within areas affected by McGirt, contained similar warnings.
"For over a century it had been clear that municipal and state laws applied equally to—and equally protected—all Tulsa and Owasso residents, regardless of tribal membership," the cities' brief stated. "The Court's decision in McGirt changed this, and cities like Tulsa and Owasso have borne the brunt of many of McGirt 's negative effects. Among other things, McGirt renders cities practically powerless to protect crime victims who happen to be Native Americans."
The two cities' brief also noted that federal officials were declining to prosecute many crimes, "meaning that many Indian victims have no way of obtaining justice against non-Indian perpetrators."
That reality weighs heavy on the mind of crime victims like Jensen.
"Basically, unless I'm murdered or raped, there's nothing," Jensen said. "There is no law and order for me, or for anyone that's on an Indian roll in northeast Oklahoma. And it's ridiculous."
Tribal Governments Seek to Preserve McGirt Despite Benefit to Non-Indian Abusers of Indians
In court and in public-relations efforts, tribal governments in Oklahoma have fought to preserve the McGirt status quo even though it may benefit non-Indian criminals who victimize tribal members.
In a brief filed with the U.S. Supreme Court, the Cherokee Nation declared that "federal jurisdiction is exclusive over crimes committed by non-Indians against Indians in Indian country." A brief filed by the Muscogee Nation said the state of Oklahoma's claims of law-enforcement chaos "conjure a portrait of civil upheaval that does not exist." The Muscogee Nation brief also said that any state tax impact created by McGirt "will be offset by savings in other areas, including reduced State prosecution and incarceration needs." In a tweet on Nov. 29, Cherokee Nation Principal Chief Chuck Hoskin, Jr., dismissed the City of Tulsa's position on McGirt as "a product of hysterics."
Jensen said her tribe has "never reached out to me" regarding Munroe's crime and that she has "never seen a tribal policeman in my life, and I've lived here 50 years." She said federal officials have not contacted her either.
"The state and my DA (district attorney) advocate, they've been in touch with me from day one," Jensen said. "So the state is doing their job, and they're equipped and prepared to do the job. But the federal government and the tribal government are not equipped, prepared. They don't even seem interested."
Jensen said she supports efforts to have McGirt overturned, saying that the decision is "never going to work, because we don't live on a reservation. This is not a reservation where only Native Americans (live) and the tribe owns this land and we're on this big reservation. That's a fallacy."
Until McGirt is overturned, the on-the-ground reality for American Indians in Oklahoma who continue to live in reservation territory may be that they do so at the cost of much public-safety protection.
"Anybody really could commit any crime against me as long as I live within the Cherokee Nation, so in order for me to be safe, we've considered—in a few years—moving," Jensen said. "Because it's like I can't stay within my home boundaries. I grew up in the Cherokee Nation. I have to move outside of where I belong in order to have any legal protection. And that's very frustrating."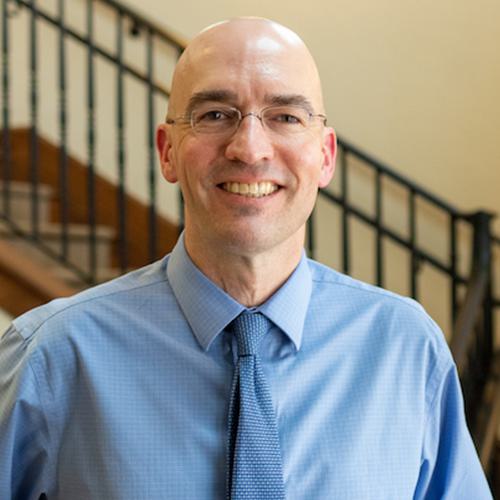 Ray Carter
Director, Center for Independent Journalism
Ray Carter is the director of OCPA's Center for Independent Journalism. He has two decades of experience in journalism and communications. He previously served as senior Capitol reporter for The Journal Record, media director for the Oklahoma House of Representatives, and chief editorial writer at The Oklahoman. As a reporter for The Journal Record, Carter received 12 Carl Rogan Awards in four years—including awards for investigative reporting, general news reporting, feature writing, spot news reporting, business reporting, and sports reporting. While at The Oklahoman, he was the recipient of several awards, including first place in the editorial writing category of the Associated Press/Oklahoma News Executives Carl Rogan Memorial News Excellence Competition for an editorial on the history of racism in the Oklahoma legislature.