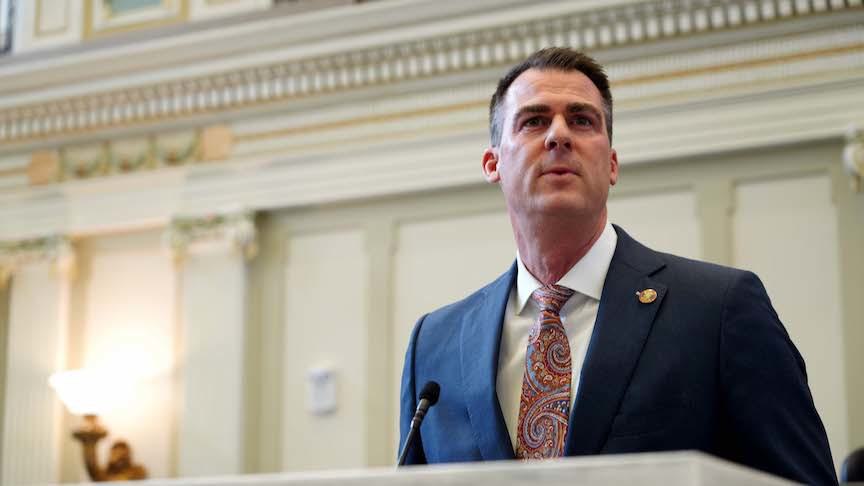 Education , Law & Principles
Ray Carter | August 19, 2022
Stitt seeks teacher protection against union pressure
Ray Carter
Citing both a U.S. Supreme Court ruling and a provision of the Oklahoma Constitution, Gov. Kevin Stitt is calling on State Superintendent of Public Instruction Joy Hofmeister and members of the Oklahoma State Board of Education to ensure teachers are informed of their right to decline union membership and payment of associated union fees.
In an executive order, Stitt noted that the Oklahoma Constitution states it "shall be unlawful to deduct from the wages, earnings, or compensation of an employee any union dues, fees, assessments, or other charges to be held for, transferred to, or paid over to a labor organization unless the employee has first authorized such deduction."
In 2002, a federal court held that provision of the Oklahoma Constitution is preempted by the federal Labor Management Relations Act—for private-sector employees.
"However, no such preemption exists with respect to public sector employees," Stitt's order stated [emphasis in original]. "Accordingly, Oklahoma's constitutional authorization requirement remains binding on public sector employees in the state of Oklahoma."
The order also references the U.S. Supreme Court's 2018 decision in Janus v. American Federation of State, County, and Municipal Employees, Council 31. In that case, the U.S. Supreme Court declared, "… States and public-sector unions may no longer extract agency fees from nonconsenting employees. The First Amendment is violated when money is taken from nonconsenting employees for a public-sector union; employees must choose to support the union before anything is taken from them. Accordingly, neither an agency fee nor any other form of payment to a public-sector union may be deducted from an employee, nor may any other attempt be made to collect such a payment, unless the employee affirmatively consents to pay."
In light of that ruling and the continued applicability of protections provided for in the Oklahoma Constitution, Stitt's order called on the Oklahoma State Board of Education "to take action to the fullest extent permitted by applicable law to ensure that employee organization payroll deductions meet the requirements of state and federal law and that school district employees are fully informed of their First Amendment rights—including their right to refuse to pay employee organization dues as well as their right not to associate with the employee organization."
Stitt also called on the State Board of Education to provide for an annual review to make certain that school employees' First Amendment rights are protected.
Hofmeister, a Democrat, chairs the State Board of Education and sets its agenda.
"It is time we fight back against the liberal unions that have been keeping a stranglehold on their cut of teacher pay, and stand up for Oklahoma educators' First Amendment rights," Stitt said. "Teachers should know they have the freedom to opt-in not opt-out of unions."
"This is another step in the right direction to focus our classrooms on parents, teachers, and kids," said Secretary of Education Ryan Walters. "We are cutting the liberal union chains off of our teachers."
Officials with the Oklahoma Education Association (OEA), the state's largest teachers' union, were not thrilled by the news.
Katherine Bishop, president of the OEA, called Stitt's executive order "a baseless attack on the voices of educators ahead of an important election," and claimed the governor's efforts to ensure that teachers are fully informed of their rights "distracts from real issues."
But Americans for Prosperity state director John Tidwell praised the governor's action.
"We applaud the dedication and leadership Governor Stitt has brought to this issue," Tidwell said. "Teachers are an invaluable resource for our communities and as such they should have the freedom to exercise their First Amendment rights just like the rest of us. Trapping teachers in a never-ending cycle of union memberships and using their hard-earned income to fund political speech they disagree with is simply un-American. We expect the State School Board to take swift action on this issue and the legislature to follow suit and codify this policy during the 2023 legislative Session."
NOTE: This story has been updated since publication to include the OEA's response.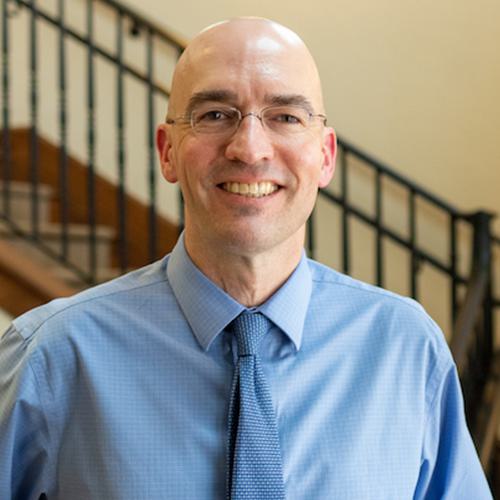 Ray Carter
Director, Center for Independent Journalism
Ray Carter is the director of OCPA's Center for Independent Journalism. He has two decades of experience in journalism and communications. He previously served as senior Capitol reporter for The Journal Record, media director for the Oklahoma House of Representatives, and chief editorial writer at The Oklahoman. As a reporter for The Journal Record, Carter received 12 Carl Rogan Awards in four years—including awards for investigative reporting, general news reporting, feature writing, spot news reporting, business reporting, and sports reporting. While at The Oklahoman, he was the recipient of several awards, including first place in the editorial writing category of the Associated Press/Oklahoma News Executives Carl Rogan Memorial News Excellence Competition for an editorial on the history of racism in the Oklahoma legislature.