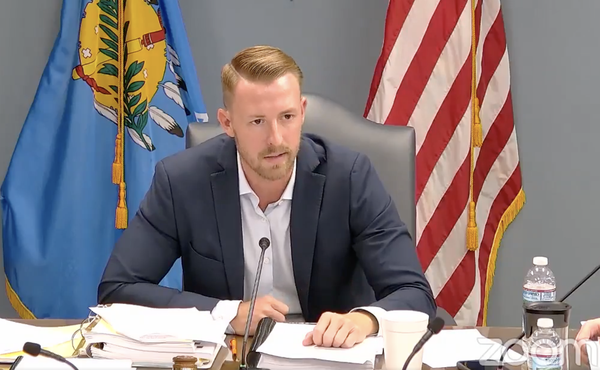 Education
Tulsa schools accredited, but with increased state oversight
Ray Carter | August 24, 2023
Following weeks of public debate, the State Board of Education has voted to accredit Tulsa Public Schools (TPS) for another year, but board members also imposed several requirements on the district that will increase state oversight of Tulsa schools.
State Superintendent of Public Instruction Ryan Walters said the goal is to generate a change in Tulsa schools' trajectory within a year.
"I'm not interested in a five-year plan or a 10-year plan," Walters said. "We've seen these in the past and what that ends up doing is (it) delays accountability. We have to see significant change within this year in Tulsa Public Schools."
The board vote came after Oklahoma State Department of Education staff provided information showing that not only is Tulsa one of the state's lowest-performing districts based on academic outcomes, but that the district has failed to impose serious financial safeguards for several years.
A memorandum from Oklahoma State Department of Education General Counsel Bryan Cleveland stated that Tulsa Public Schools "has been risking misuse of its finances through a lack of internal controls. Its independent audit in FY 2020 found a significant deficiency in internal control over financial reporting. The independent audits in FY 2021 and 2022 then found a heightened concern, a 'material weakness' in internal control over financial reporting, with the FY 2022 audit making two separate findings of such material weakness."
Financial improprieties involving 'multiple TPS employees'
In the schools' 2022 audit, embezzlement was identified. Cleveland's memo noted that the chief talent and equity officer at Tulsa schools "successfully instructed multiple staff at TPS to approve vendors, create purchase orders, and expedite payments all without complying with the district's procurement policy. Three questionable vendors were identified, with two contracts totaling $343,000 with no clear business purpose and one contract totaling $648,000, some portion of which had no business purpose. The Chief Talent and Equity Officer also received payments from certain vendors and directed a vendor to make illicit bonus payments to other TPS employees in FY 2021 and FY 2022."
While the chief talent and equity officer is no longer employed by Tulsa schools, Cleveland wrote that "the findings are alarming because they involve multiple TPS employees. Approving vendors, creating purchase orders, and issuing payments all occurred without effective oversight or monitoring, and the Chief Talent and Equity Officer did not take those actions alone. The audit findings do not explain whether the TPS procurement employees who assisted in bypassing district policy were also the same staff that received bonus payments from the vendors at issue."
In recent weeks, Tulsa school officials have downplayed the embezzlement scandal as involving one lone-wolf employee and suggested the situation is under control. But members of the State Board of Education noted that is not correct.

"The local board can't fix problems that are being hidden from it." —OSDE General Counsel Bryan Cleveland
"The one person might have been the tip of the iceberg, but we don't know how deep that iceberg really goes," said State Board of Education member Donald Burdick, whose district includes Tulsa.
Cleveland's memo also noted that Tulsa Superintendent Deborah Gist was apparently oblivious to the fact that the school had been repeatedly dinged in audits for insufficient financial controls.
"I was present for the (State) Superintendent's meeting with TPS Superintendent Gist who denied that there were multiple years of findings regarding internal controls in TPS audits," Cleveland's memo stated. "Her CFO (chief financial officer) did correct that statement in the meeting and observed that he has corrective action plans associated with the findings. Superintendent Gist's lack of awareness regarding her district's financial situation suggests to me that the finances are not closely monitored."
Gist had downplayed the lack of internal controls in public comments regarding Tulsa schools' facing potential reduction of its state accreditation status.
In a prepared statement included in an Aug. 7 report by Fox 23, Gist declared "a single late accreditation report and an isolated, self-reported embezzlement incident should not cause the Tulsa Public Schools Board of Education to lose local control over the future of our school district."
With Tulsa schools under scrutiny and the district's accreditation under review, Gist announced this week that she will step down as superintendent in September.
Cleveland's memo also noted that members of the Tulsa school board complained they are not provided robust financial information, even when members specifically requested materials.
Cleveland's memo said those complaints appear justified based on TPS documents provided to local board members, which contain less detail than what is typically provided in other comparable school districts.
"The local board can't fix problems that are being hidden from it," Cleveland told the State Board of Education.
State Board of Education member Kendra Wessen said the lack of transparency is disturbing.
"When a Tulsa board member who has been elected by the people within his or her district is not given the information to give back to their citizens, their voices are being canceled and silenced, and that's not okay," Wessen said. "They need every piece of information that they ask for."
Academic outcomes among the worst in Oklahoma
In addition to financial issues, academic outcomes in Tulsa Public Schools are among the worst in the state.
According to the Oklahoma State Department of Education, 65 percent of schools in the Tulsa district received an F on state report cards. When schools receive a F for consecutive years, those schools are declared "more rigorous intervention" (MRI) schools. Currently, 43 percent of MRI schools in Oklahoma are in the Tulsa district. Tulsa has 18 MRI sites, compared to seven in the Oklahoma City school district.

"It's been 10 years—at least 10 years—of downward trajectory for our students." —TPS board member E'Lena Ashley
In Oklahoma, just 27.2 percent of students test proficient in reading statewide, but Tulsa's results are even worse. Overall, just 12.9 percent of Tulsa students are proficient in reading, and there are 15 TPS elementary schools where less than 5 percent of students are proficient in reading.
While not noted by the Oklahoma State Department of Education in its review, data compiled by the Education Recovery Scorecard, a collaboration between the Center for Education Policy Research at Harvard University and Stanford University's Educational Opportunity Project, showed that students in Tulsa schools lost 1.34 grade levels in reading learning from 2019 to 2022 and 1.3 grade levels of learning in math.
That was the greatest level of reading learning loss recorded among Oklahoma schools tracked by the Education Recovery Scorecard, and tied for the worst (alongside the Oklahoma City district) in math.
Tulsa's learning loss was greater than what occurred in comparable districts across the country, including Little Rock, Arkansas; the Dallas and Houston school districts in Texas; Wichita, Kansas; Chicago, Illinois; Detroit, Michigan; Los Angeles, California; and Memphis, Tennessee.
Several members of the Tulsa school board addressed the State Board of Education, including two Tulsa board members who previously called for a state audit of the Tulsa district due to concerns about financial management.
"It's been 10 years—at least 10 years—of downward trajectory for our students," said E'Lena Ashley, a member of the Tulsa school board who has focused on academic outcomes since her election in 2022. "And what I do see is time is of the essence. We have students who are going to be graduating here in just a few months, the 2024 graduates, and so we don't have time for them to wait 10 years."
"Please know that the (Tulsa) board is on point. The board is going to do everything to assume our rightful position to walk in the trust that the community has given us by electing us and to demand the results that you expect from us, and our parents and children expect," said Tulsa school board member Jennettie Marshall.
There are five levels of state accreditation. "Accredited with no deficiencies" is the highest level of accreditation given to public schools.
Burdick moved that Tulsa Public Schools be "accredited with deficiencies," which is the level just below "accredited with no deficiencies." The lower accreditation does not impact state funding for the Tulsa district.
However, Burdick also moved to accredit Tulsa schools subject to imposition of specific remediation efforts and reporting requirements. The board voted to require Tulsa schools to implement a professional development plan to train teachers in the "science of reading" (phonics instruction) and identify associated resources, develop a corrective action plan for all Tulsa schools given an F on the most recent state report card, and develop and publicize of new internal controls to prevent and detect embezzlement.
Tulsa district officials will be required to report publicly on their progress achieving those goals through in-person reports to the State Board of Education each month moving forward.
Several members of the board warned Tulsa officials that greater state intervention could occur if the district does not show progress.
"I think it's critical that we act as a strong, neutral partner with Tulsa, that we remain vigilant and work alongside the Tulsa Public School Board to give the kids—especially the most vulnerable kids—the opportunity to succeed," said State Board of Education member Suzanne Reynolds. "We will act if we are forced. We prefer not to. But transparency and accountability are critical."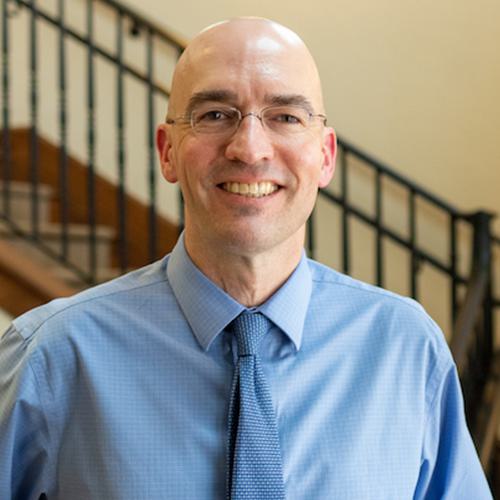 Ray Carter
Director, Center for Independent Journalism
Ray Carter is the director of OCPA's Center for Independent Journalism. He has two decades of experience in journalism and communications. He previously served as senior Capitol reporter for The Journal Record, media director for the Oklahoma House of Representatives, and chief editorial writer at The Oklahoman. As a reporter for The Journal Record, Carter received 12 Carl Rogan Awards in four years—including awards for investigative reporting, general news reporting, feature writing, spot news reporting, business reporting, and sports reporting. While at The Oklahoman, he was the recipient of several awards, including first place in the editorial writing category of the Associated Press/Oklahoma News Executives Carl Rogan Memorial News Excellence Competition for an editorial on the history of racism in the Oklahoma legislature.