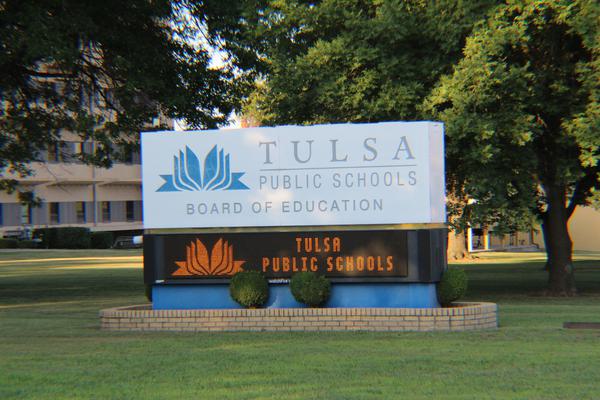 Education
With Tulsa under scrutiny, Superintendent Gist resigns
Ray Carter | August 23, 2023
With Tulsa public schools facing a downgrade in its state accreditation, or even potential state takeover, Tulsa Public Schools Superintendent Deborah Gist has announced she is resigning. Her last day on the job will be Sept. 15.
In an Aug. 22 letter, Gist wrote that "in order to keep control of our schools where it belongs – in Tulsa with our elected Board of Education – I believe it is necessary for me to step aside as superintendent."
The announcement came less than two days before the State Board of Education is expected to review Tulsa Public Schools' accreditation.
In recent weeks, State Superintendent of Public Instruction Ryan Walters has criticized the extremely poor academic outcomes produced by Tulsa schools.
In a video recently posted on X, the site formerly known as Twitter, Walters noted there are 15 elementary schools in the Tulsa district where less than 5% of students test proficient in reading.
Walters also released a video titled, "The Real Crisis of Tulsa's Failing Schools." According to that video, out of the 5,000 largest public-school districts in the United States, Tulsa Public Schools ranks 4,982nd in reading with students 3.5 grades levels behind on average. The video also stated that Tulsa students are 3.6 grades behind in math, on average.
Tulsa has long been one of the worst school districts in Oklahoma based on academic outcomes. While that status preceded Gist's tenure, the district has not improved during her years as head of the district and has instead further declined, a trend that critics have blamed in part on Gist's leadership.
COVID policies championed by Gist associated with severe academic harm
When COVID broke out in spring 2020, all public schools in Oklahoma ceased in-person instruction and shifted to online learning for the final semester of that school year. But when the 2020-2021 school year began the following fall, most districts sought to provide in-person instruction. Tulsa did not.
Instead, Tulsa remained closed to in-person instruction for roughly a full year.
In his February 2021 "State of the State" address, Gov. Kevin Stitt declared he was "committed to getting all kids back in their classrooms" and specifically noted that, at that time, it had been 325 days since Tulsa students in 4th through 12th grades had been allowed in their classrooms.
In response, Gist tweeted that Stitt was "a bully" who had "targeted our district & our decisions."
The impact of extended closure in Tulsa schools was devastating for students.
Data compiled by the Education Recovery Scorecard, a collaboration between the Center for Education Policy Research at Harvard University and Stanford University's Educational Opportunity Project, showed that students in Tulsa schools lost 1.34 grade levels in reading learning from 2019 to 2022 and 1.3 grade levels of learning in math.
That was the greatest level of reading learning loss recorded among Oklahoma schools tracked by the Education Recovery Scorecard, and tied for the worst (alongside the Oklahoma City district) in math.
Other Oklahoma districts with comparable or even higher levels of student poverty did not experience the amount of learning loss that occurred in Tulsa.
Tulsa's learning loss was greater, and often significantly so, than what occurred in comparable districts in surrounding states and across the country, including the Little Rock School District in Arkansas; the Dallas and Houston school districts in Texas; Wichita, Kansas; Chicago, Illinois; Detroit, Michigan; Los Angeles, California; and Memphis, Tennessee.
Tulsa officials continued with the extended shutdown despite district data showing the policy was causing massive learning loss. In February 2021, a report released by Tulsa Public Schools acknowledged that nearly every other student in Tulsa schools was flunking at least one class at that time, around 14,000 students total.
"Last year: 15% of students had at least 1 failing grade by the end of the first semester," the Tulsa report stated. "This year: 47% of students had at least 1 failing grade with two weeks left in the semester."
The report found Tulsa high school students in the bottom quartile logged in for online instruction just one out of every four days, and even those performing in the top quartile failed to log on for roughly 25 percent of school days.
Tulsa's failures occur despite lavish funding
During her tenure, Gist has often blamed the district's poor performance on funding. But state figures show that Tulsa's per-pupil funding exceeds the tuition charged at most private schools in Oklahoma.
At an Oct. 12, 2022, Rotary Club meeting, a citizen asked Gist about the gap between the amount of money spent per student in Tulsa schools and the district's academic outcomes, noting Tulsa had only 9 percent of students testing proficient or better on core academic subjects in the 2020-2021 school year even as the district spent "about $12,000 per student per year."
Gist responded, "First of all, I would ask you to check your facts because we do not spend $12,000 a student—unless you want to pull in money that we spend that Tulsans provide for us to build buildings and so forth."
However, after accounting for all sources of school funding, Tulsa's per-pupil expenditure was $16,979 in the 2020-2021 school year.
In 2018 state lawmakers passed some of the largest tax increases in Oklahoma history and directed much of the money to schools. By 2021, state appropriations for education had increased by $545 million and total school funding, including cash forward reserves, had increased by $1.36 billion.
But at a March 2021 press conference, Gist declared that schools were "under relentless attack by our own state leaders," saying state leaders were "intent on gutting" schools and "robbing Oklahoma's children, their teachers and their parents."
At that conference, Gist incorrectly described a 2018 state teacher pay raise as a $3,000 pay bump. The average raise approved in 2018 was $6,100, and lawmakers had since added another increase of about $1,200 in 2019.
During Gist's tenure, Tulsa parents raised concerns about financial conflicts of interest involving Gist and other school leaders.
Tulsa citizens filed formal grievances including one complaint that noted Gist's husband, Ronnie Jobe, was the senior vice president and manager of institutional markets for Bank of Oklahoma (BOKF), which served as paying agent and registrar for a Tulsa district bond and had received contracts from Tulsa schools that were "entered into without having gone through a competitive bidding process."
Two other complaints raised concerns about Tulsa Public Schools board members Jania Wester and Judith Barba's personal ties to Growing Together, an entity that provides contracted services to students and teachers in Tulsa schools. The complaints noted that Growing Together "is overseen and managed" by Wester's spouse, Kirk Wester, and that Barba "is employed by Growing Together."
As academic results plummeted, Tulsa focused on culture-war issues
While academic results plummeted in the Tulsa district, school leaders often promoted culture-war issues during Gist's tenure.
Tulsa had its accreditation lowered last year for violating provisions of House Bill 1775, a 2021 law that made it illegal to teach Oklahoma students that "one race or sex is inherently superior to another race or sex," that "an individual, by virtue of his or her race or sex, is inherently racist, sexist or oppressive, whether consciously or unconsciously," and other concepts broadly associated with Critical Race Theory.
The permanent rules that guide implementation of the law apply HB 1775's prohibitions not only to classroom instruction but also training sessions, seminars, and professional-development programs for school staff. The Tulsa district was found to have violated HB 1775 during a staff training.
Critics also alleged Tulsa school officials retaliated against the teacher who filed the HB 1775 complaint.
Notably, the version of Gist's resignation letter posted on the website of Tulsa Public Schools differs from a version provided to various media outlets. The version on the school website does not include material provided elsewhere.
Among other things, the additional comments include a statement from Gist that touches on the district's culture-war focus.
"Tulsa is a community on the reservations of the Cherokee, Muscogee, and Osage Nations and is home to descendants of the 1921 Tulsa Race Massacre," Gist's expanded resignation letter stated. "Our collective history of unrepaired harms is shameful, and depriving Tulsans of their collective voice over their schools would only add insult to injury."
Critics of HB 1775 have claimed the law prevents teaching about slavery or the history of tribal relations. However, the law allows any subject covered in Oklahoma's academic standards to be taught, and those topics are all included in the standards.
During Gist's tenure, Tulsa schools has also been criticized for having pornographic materials in the school library. The nationally known Twitter account, Libs of Tik Tok, highlighted two books available to Tulsa students in the school library — "Gender Queer" and "Flamer"— saying the books "contain sexually explicit and pornographic content." The post included graphic images from the books.
News of Tulsa schools' library content drew swift rebuke from other state leaders, including then-State Superintendent of Public Instruction Joy Hofmeister, who became the Democratic Party's gubernatorial nominee in 2022.
Hofmeister issued a release calling the books "inappropriate, sexually explicit material."
"It's pornography that does not belong in any public-school library," Hofmeister said.
In 2020, a training program at Tulsa Public Schools advised teachers to incorporate "social justice" into all courses, including subjects such as physical education and math.
Materials used for sex-education instruction in Tulsa Public Schools in recent years have informed students they may be "pansexual" individuals who can be "sexually attracted to people who are male, female, agender, transgender, or gender nonconforming."
Walters responds to Gist resignation
Walters issued a brief statement after Gist's letter became public, saying it is "crystal clear that Tulsa Public Schools needs a dramatic change in leadership."
"I am optimistic that this is a step in the right direction, that TPS and the community takes their situation seriously," Walters said. "Financial transparency and academic outcomes must come next. I will always put Tulsa kids first."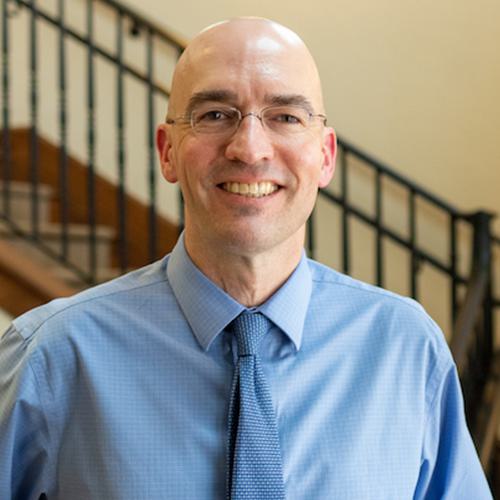 Ray Carter
Director, Center for Independent Journalism
Ray Carter is the director of OCPA's Center for Independent Journalism. He has two decades of experience in journalism and communications. He previously served as senior Capitol reporter for The Journal Record, media director for the Oklahoma House of Representatives, and chief editorial writer at The Oklahoman. As a reporter for The Journal Record, Carter received 12 Carl Rogan Awards in four years—including awards for investigative reporting, general news reporting, feature writing, spot news reporting, business reporting, and sports reporting. While at The Oklahoman, he was the recipient of several awards, including first place in the editorial writing category of the Associated Press/Oklahoma News Executives Carl Rogan Memorial News Excellence Competition for an editorial on the history of racism in the Oklahoma legislature.