Higher Education
Trent England & Cody Ray Milner | September 13, 2018
School Spending: Southwestern Oklahoma State University
Trent England & Cody Ray Milner
(All data adjusted for inflation based on CPI.)
As higher education spending goes up, more and more of the cost is pushed to students and their families. OCPA has assembled data for all Oklahoma state institutions of higher education—find it here. Below is information on Southwestern Oklahoma State University. The first chart, below, shows total spending.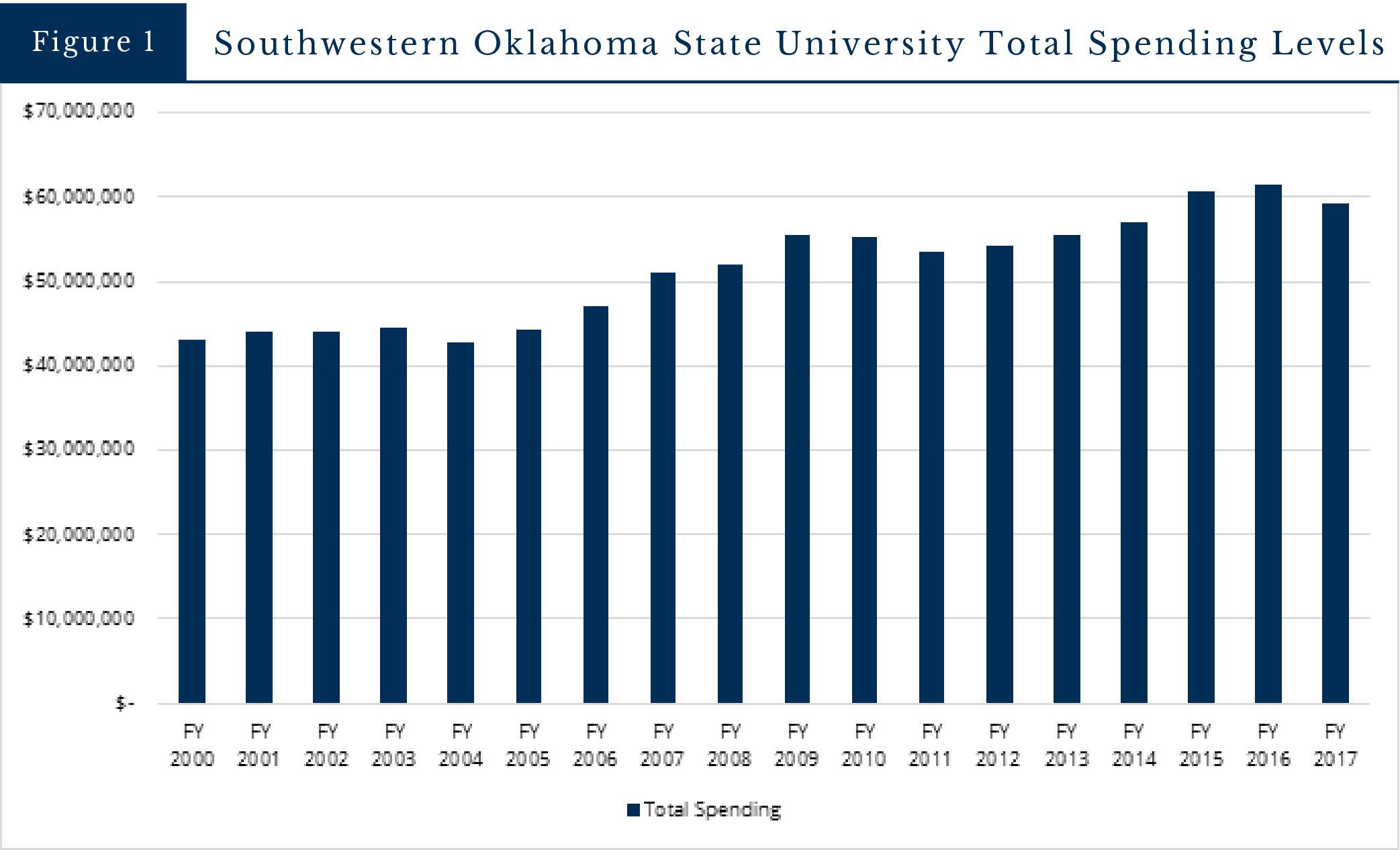 Where does the money come from? Most state higher education revenue comes either from subsidies appropriated by the state legislature or from students and families in the form of tuition and fees. Other sources of revenue include federal funds and voluntary contributions.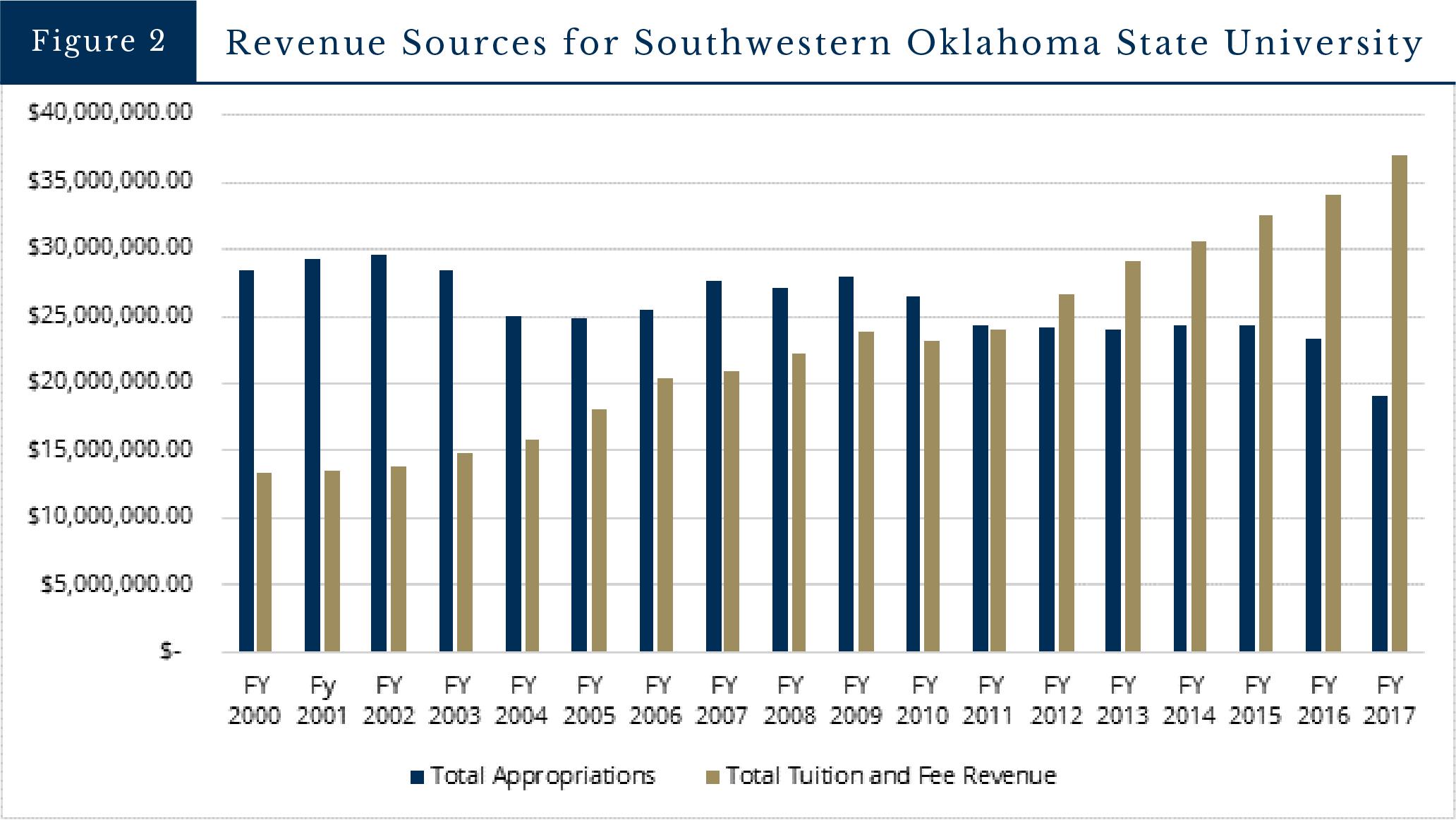 Of course, changes in the number of students could affect spending. The chart below shows enrollment over time.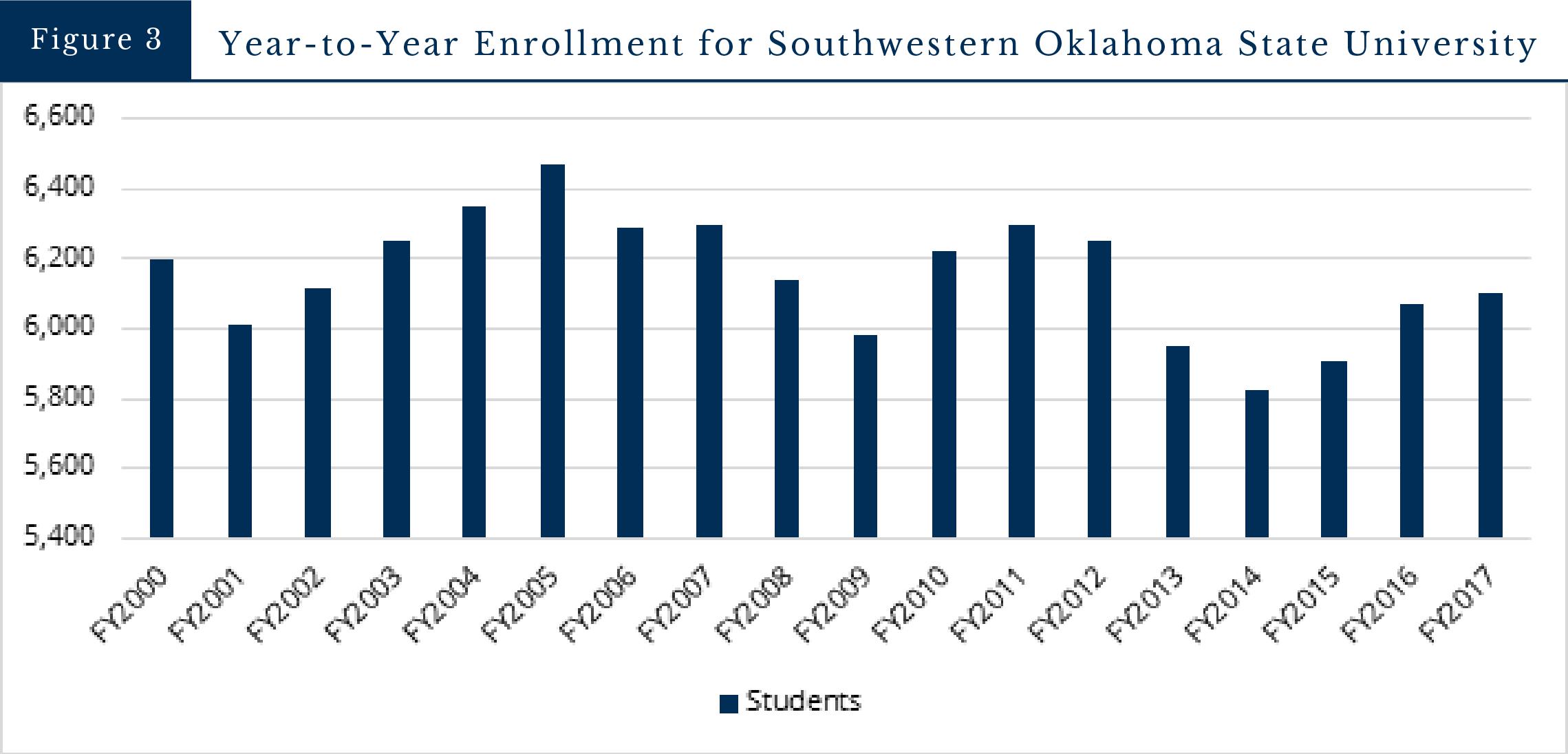 The final chart shows spending on a per student basis.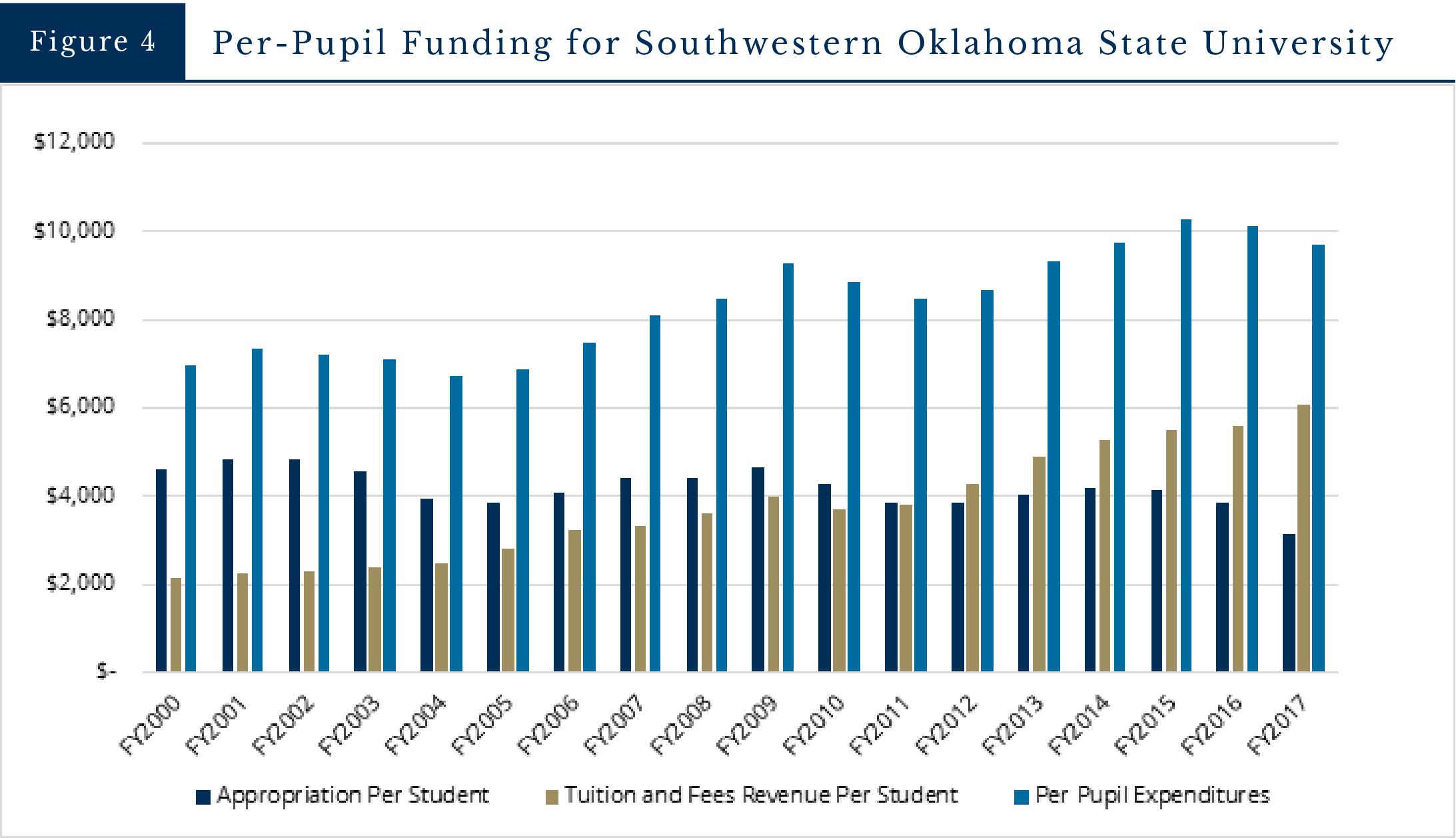 You can find data for all of the other Oklahoma state colleges and universities here.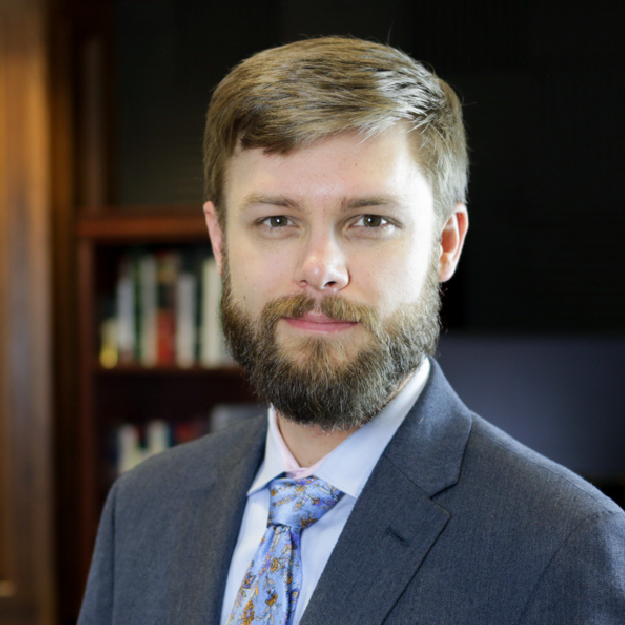 Trent England
David and Ann Brown Distinguished Fellow
Trent England is the David and Ann Brown Distinguished Fellow at the Oklahoma Council of Public Affairs, where he previously served as executive vice president. He is also the founder and executive director of Save Our States, which educates Americans about the importance of the Electoral College. England is a producer of the feature-length documentary "Safeguard: An Electoral College Story." He has appeared three times on Fox & Friends and is a frequent guest on media programs from coast to coast. He is the author of Why We Must Defend the Electoral College and a contributor to The Heritage Guide to the Constitution and One Nation Under Arrest: How Crazy Laws, Rogue Prosecutors, and Activist Judges Threaten Your Liberty. His writing has also appeared in the Wall Street Journal, USA Today, Washington Times, Hillsdale College's Imprimis speech digest, and other publications. Trent formerly hosted morning drive-time radio in Oklahoma City and has filled for various radio hosts including Ben Shapiro. A former legal policy analyst at The Heritage Foundation, he holds a law degree from The George Mason University School of Law and a bachelor of arts in government from Claremont McKenna College.
Cody Ray Milner
Policy Associate
Cody is an undergraduate student at Oklahoma Christian University, majoring in Political Science and American History and minoring in International Studies and Economics. Cody has previously worked for Oklahoma Governor Mary Fallin, U.S. Senator James Lankford, and Americans For Prosperity.